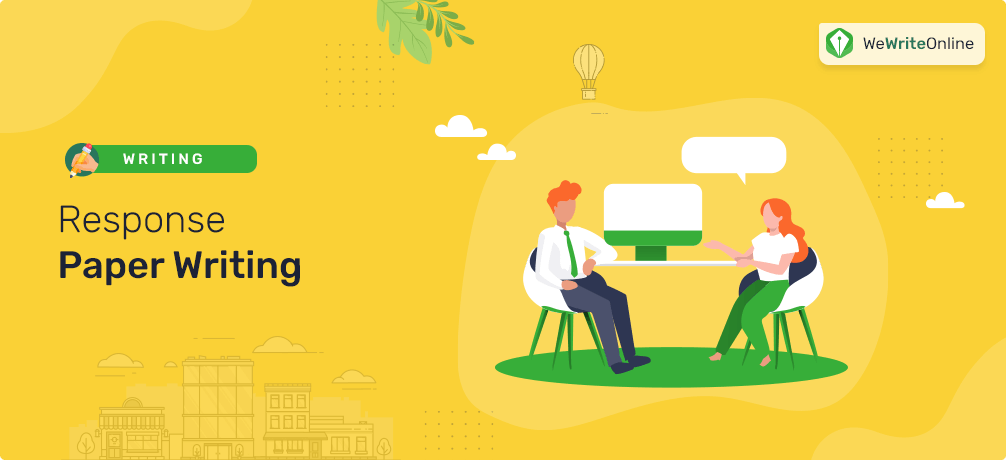 In most cases, when you are working on a personal paper, you are expected to read a book, review an article, or watch a movie. Your professor will then ask you to describe your response to it. Quite often, the rules for writing a response paper are not the same as they are for other works.
A response paper is often called a reaction piece. It is quite different from a more formal book or movie reviews. You will be allowed to use first-person pronouns. You will be able to write about yourself and your feelings about the thing you are describing.
What Is a Response Paper? Let Us Find Out
A response paper is a critical document that aims to show the author`s reaction to a certain piece. It can be written on virtually any topic and cover any question. Such a paper perfectly represents the author`s personal feelings and beliefs. In comparison with other academic papers, response essays are not very formal as they require a reasonable combination of personal opinion with critical thinking. Speaking figuratively, a response paper is a kind of conversation between the writer and the author of the piece. As such, to write a good response paper, the writer should study the piece thoroughly. Also, to succeed with this task, the writer should clearly understand what the author was trying to say. Usually, a response paper is quite a relaxed narration on the aspects that impressed you when you were reading a certain piece. Remember that a response paper is much more than a mere summary of the piece. Although you may briefly summarize the key points of the paper in order to involve your reader, the rest of your paper should be dedicated to the vivid description of your personal feelings and emotions. To write a stunning response paper, you need to cover the most important aspects that intrigued or engaged you. Writing a response paper is not a very easy thing to do but knowing the helpful tips and suggestions, you will be able to turn this process into a great pleasure.
As a proficient student and an advanced writer, you may find it difficult to use phrases such as "I believe" or "I suppose" in an academic paper. However, it is your time to excel, and you can do it.
Read and Share Your Thoughts
You will have to begin your paper with a formal analysis of the movie, book, or journal article you are expected to evaluate. Then you will be able to include some personal impressions and share them with your readers.
Follow the steps below to produce a superb response paper:
Watch the movie or read the book or the article you are expected to analyze;
Make notes;
Review your notes and incorporate them into your analysis;
Try to explain what you think or feel about the thing you are describing in your paper;
Make up a comprehensive thesis statement;
Develop a well-organized outline;
Write a response essay.
The Beginning Paragraph
When you are ready with an outline, it is time to start writing the paper. You will need to begin with an introduction, and it will need to be strong and persuasive enough to convince your readers that the paper is worth reading. Speaking of reaction papers, you will have to include the title of the book, article, or movie in your first paragraph. The last sentence of your introduction will be presented as a thesis statement, which indicates the key thought of your paper and outlines its theme and topic.
Share Your Opinion
Do not limit yourself in the analysis and description of your thoughts, opinions, and impressions. You are in a position to describe what you feel or think about the movie or book you are considering. This actually is the main part of your work.
If you look at the sample response paper, you will see how skillful and creative the writer has been in terms of presenting his opinion and describing the focus of the paper. Make sure that you check your grammar and spelling before submitting your excellent response paper for grading!
Samples
You can write a response paper on anything, from a newspaper blog post to a huge scholarly book. In any case, any sample statements provided below will be of help.
As soon as you start working on a response paper, make sure to include the following statements:
It is my feeling that
In my view
My opinion is that
The author does not seem to
I feel that
This picture may not be
The book did not make me feel like
My emotions are too strong because
I cannot understand the meaning of
I can see the writer's purpose and intent
The way the book was written is not
I loved it because
Imagine that your response essay is a compilation of two aspects – an objective analysis and a subjective response.
If you are reviewing a movie, it is always useful to see sample movie reviews online.
To Conclude
Imagine that you are a critique, and your audience wants to know if it is worth reading your book or watching your movie. Be accurate and reserved. Support your opinions with evidence.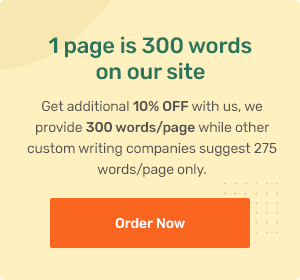 Common Response Paper Format
Although response papers are pretty informal, they are usually structured just like any other type of academic writing. A good response essay contains an introduction, the main body, and a conclusion. You may reasonably ask "What makes this task unique?" A response essay is pretty different from other types of academic writing because it does not require an objective approach. When writing such an essay, you may be pretty subjective describing your personal emotions and feelings caused by an article, a book, a movie, etc. How to start a response paper? Following the classic standards of academic writing, you need to begin with a good introduction in which you have to introduce your piece and grab the reader`s attention. Ideally, you need to include a hook that will engage your reader allowing you to proceed. The next part of your essay, which is called the main body, should be dedicated to your response. You should not be afraid to use the first person in such an essay because it is absolutely appropriate. You can either agree or disagree with the author. Also, you may criticize the author`s approach or praise the author as the greatest artist. Actually, you may tell everything you want to say about the piece, however, when expressing some ideas about the piece, you have to be very attentive supporting your words with credible evidence. Taking some thoughts from the piece, you have to cite them according to the formatting style indicated in your prompt. Doing so, you will be able to avoid plagiarism, which is particularly important for getting a good grade. Finally, you need to write a concluding paragraph that will address all the points discussed in the previous parts once again. Remember that only by following the response paper guidelines precisely, you will get a good grade.
Additional Points to Consider
If you want to succeed in writing your response paper, you need to write an outline as it will help you keep all your ideas organized in the right order. Many students do not fully realize the importance of an outline, but you should know that it is a good instrument for saving your time and organizing your writing process properly. Having a good plan, you will be able to develop your essay in the right order skipping the unnecessary information. If you have no idea how to write an outline, we recommend you look for the great outlines on the web. We assure you that you will find many simple and extended outlines that will help you boost your writing skills and find out how to write a response paper of high quality.
One more helpful suggestion: do not start writing your essay without brainstorming your ideas. Let us imagine: you have just read the article and now you are ready to write a response essay. However, taking a minute to think about what specific aspects should be covered in your paper, you will significantly economize your time. Thorough brainstorming will help you understand what ideas should be written in each part of your essay. Once again, if you don't know how to write a summary response paper, you need to find the great examples available on the web. Looking through the great sample response paper, you will understand many secrets related to the content, structure, and formatting of your paper.
Final Notes
Although a response paper assignment can be pretty interesting and amusing, it requires thorough preparation and advanced writing skills. To cope with this task on a high level, you need to study the piece carefully. In particular, you need to understand the main topics discussed in the paper, the author`s motivation, as well as the key strengths and weaknesses of the piece.
Finally, make sure you revise your paper properly because even in your paper if great in terms of content and structure, numerous grammatical mistakes will significantly compromise your grade. Therefore, we advise you to read the piece thoroughly to find out if it is free from any logical inconsistencies and grammatical flaws. We assure you that following our tips, you will be able to create an impeccable response paper that will bring you the expected grade.
Need to Order Response Paper? Our Service Can Help You!
Order Paper
You order custom writing service
1
Research
We find the most proficient writer to provide writing help to you
2
Writing process
Professional writers develop your paper
3
Check
We check the paper for plagiarism
4
Upload work
We send the paper to e-mail or upload into your site account
5
Order Now