How to Write a Literary Essay
What is a literary essay? We can offer a literary essay definition. In a nutshell, this type of academic work requires you to read a book, poem, or other literary piece and evaluate it. For instance, you might discuss the broader themes related to a story or offer your opinion of the work using passages in order to support your ideas. The literary essay can be a challenge, but once you gain writing experience and understand how to write a literary analysis essay, you will find that it becomes easier.
Your Excellent Literary Essay Writing Is Just a Few Clicks Away!
Calculate your essay price
Tips for Literary Essay Writing Success
If you have ever taken a literature class, you quickly discovered that it is more than just reading books and answering questions about their content. You will also be asked to provide a critique in the form of a literary essay. If you do not know how to write a literary essay, you can find yourself with a failing grade. One common mistake when writing a literary analysis essay is the belief that you merely need to summarize or review the book or narrative. But in reality, the literary essay is far more than that. You need to examine the work with a critical eye and find a deeper meaning that might not be obvious to the inexperienced reader.
You should also pay attention to the literary essay structure. You cannot just write an informal review like you might see on Amazon nor should you mimic a blog post. If you want your instructor to like your essay, you need to make sure it is well written in a formal, academic style. The process of creating this paper requires you to follow a few important steps:
Read a literary analysis essay example so that you understand the purpose of the literary essay;
Pay attention to the format as dictated by your instructor;
Plan the paper in the form of a literary analysis essay outline;
Write the paper;
Edit the paper.
If you are still asking yourself, "What is a literary analysis essay?" do not fret. We are happy to provide you with more details about what this assignment entails. This step-by-step guide can get you started on the right foot and in no time at all, you will be able to write your own paper!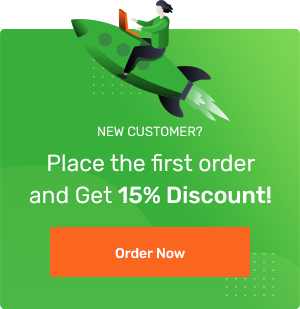 How to Structure a Literary Analysis Essay
As with most conventional essay assignments, your paper will consist of an introduction, body paragraphs, and a conclusion.
You start the literary essay with an introduction paragraph. Although it has to be brief, you want to use this opportunity to hook the reader. You want them to understand the purpose of your paper along with the argument it will be built around. Just make sure not to reveal too much information; that is what the middle section of the essay is for.
The thesis statement in the introduction leads you to the body paragraphs. The number of paragraphs will vary, but most instructors will ask you to create three of them, with each expressing the main point that is directly tied to your thesis statement. Each of these points should be supported by information in the literature itself.
The conclusion is where you will make your final remarks. You will restate your thesis, summarize your points, and make broader connections between the themes of the story.
Topic
Writing is a lengthy and complicated process. A fiction writer uses a whole variety of linguistic instruments, including imagery, setting, character, plot, and others to create an interesting book, poem, or story. Thus, you will have to pay particular attention to the elements of writing in your brilliant literary essay.
Thesis
In your thesis statement, you will inform your readers of the main idea of your work. Speaking of literary essay writing, a thesis statement will be the last sentence of the introduction, and it will specify the element of the story to be analyzed and its meaning in the selected story, novel, or poem. Do not make a summary. Analyze and critique.
For instance, you may be particularly interested in studying the problem of gender discrimination. This being said, your thesis may look like, "In Kate Chopin's "Story of an Hour", the main character illustrates the intricacies of gender discrimination in family relationships in the 19th century." However, the proposed thesis is a result of surface reading and observation. It lacks an analytical component. It would be better if the thesis statement were designed in the following way, "In Kate Chopin's "Story of an Hour", the recurrent flashbacks in the female protagonist signify the lack of freedom and a profoundly limited capacity of women to change their lives." The second thesis is much better since it focuses on a specific element of the story and includes an analysis of its deeper meaning. You may also want to develop an argumentative thesis. Then you will have to use rich evidence to defend it.
Body
A brilliant literary essay does not summarize the story. Rather, a top-notch literary essay writer analyzes and critiques the story. Literary essays are written with a belief that the audience is familiar with the plot of the selected story and simply needs a deeper analysis of its specific points.
Thus, you will have to format and structure your literary essay according to your professor's specific requirements. In addition, as you are analyzing the plot, the order of your discussion will need to be chronological. Explain each point you make and refer to evidence from the story itself. You can structure your literary essay around the aspects of the story, which support your thesis. For example, you may want to consider three different instances when the female protagonist experiences flashbacks and the way they contribute to the problem of gender discrimination in the story. Do not forget to use rich examples from the text. Do not make bold claims. Support and prove their truthfulness. Use direct quotes and paraphrases. Include page numbers, where needed. Your task is to convince the reader that you have understood the story in-depth and can produce an awesome analysis of its main literary features. Every time you use a direct quotation, it must be followed by a detailed explanation of its meaning and the way it relates to your thesis. Otherwise, your readers may fail to develop a complete understanding of your topic.
Tone
You cannot write a literary essay from a first-person perspective. Use only third-person pronouns.
Examples of Literary Analysis Essays
If you have never written this kind of assignment, a good way to familiarize yourself with the task is by looking at a literary essay example or two. Although it only provides general guidance, it can nonetheless help you avoid making mistakes. Here are some excellent essay examples that you can read through.
Help Me Write My Literary Analysis Essay!
If literary essay guides and examples still do not do the trick, your best option is to buy a custom paper from the academic writing services of WeWriteOnline.com. For years, we have been helping students just like you when they are struggling with their homework and writing assignments. For a reasonable price, we can provide you with a literary essay that meets all of your requirements. Just need a literary essay outline to get you started? We can do that too! No matter your objectives, it all starts by getting in touch with WeWriteOnline.com!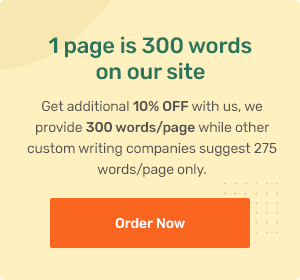 Buy the Best Literary Essay Paper on the Market
If you want to save time and see your GPA skyrocket, place an order with WeWriteOnline.com and we will make it happen. The process is simple. Just fill out the order form, letting us know all of the details about your literary essay such as the subject, word/page length, citation style, and deadline. Before you know it, a perfectly polished paper will be yours to download!
In addition to writing made from scratch papers, we also offer editing and proofreading services for when you have written a paper but want it to look its best. We will fix any grammar and spelling mistakes and check them for plagiarism so that you will be able to turn them into your professor with confidence! You should also check out our other academic help offers. For instance, we can write your admissions letter, case briefs, movie reviews, and important MBA projects. No matter what you need, we are ready to help! So place your order today and prepare to be impressed with the result!