Many writers working on their academic and creative writing may get unsure when it comes to getting assistance from a proofreading service. In short, they are just not aware of when it is better for them to get expert help from such services. More so, many of them cannot tell apart such important processes as proofreading and editing, which also makes it hard for them to choose the most appropriate one for them. When focusing on proofreading and editing services, one needs to realize that either of them has a different effect on writing as well as a different function.
The information provided in the article below will shed light on the main differences and peculiarities of proofreading and editing and will also help you choose the best option that benefits you most. You will also find here some universal recommendations when a client should get a proofreading service or an editing service.
On the whole, proofreading and editing have different target audiences. First and foremost, they can be book authors, academic authors, as well as business authors. Besides, these can also be students who are struggling with academic papers on different topics and of different types. In any case, proofreading and editing services should ideally lead to one`s making a unified decision based on the services he/ she applies for.
Calculate your essay price
Best Proofreading Service Online for Students
It is an undeniable fact that not each student can write equally well. Nevertheless, a student cannot refuse from academic writing assignments given by professors at their colleges and universities. As a rule, professors assign numerous writing tasks that vary depending on the writing and formatting style, discipline, topic, and other criteria. Many of them even coincide in the time for the submission period. As such, students frequently feel stressed-out when it comes to managing all of them. They may try to write a decent paper but when they encounter difficulties, it may be close to impossible to provide this good paper. This is a sign that one needs help from a professional proofreading service that can help one improve the writing and formatting process.
Even if it seems for many students that there is nothing hard about proofreading and revision of papers, we can definitely assure you that even PhD writers need dissertation proofreading services for making their writing high-quality. Professional editors and proofreaders are the ones who will improve and brush up on your document. When it comes to writing, it is not that only the first impression matters but also the last impression hence the need of making a paper impeccable in quality and readability from beginning to end.
If you are striving at this aim, you should definitely seek help from our online proofreading service WeWriteOnline.com.
When to Seek Help from Expert Essay Proofreading Services
When talking about the importance of proofreading and editing services, we do not necessarily mean that you may need proofreading help each time you are writing a paper. However, there are specific situations when you will greatly benefit from this assistance:
When you struggle with your writing process. Sometimes students encounter such a point when they are stuck in a dead end with writing or when they are at the crossroads where to move next. In such cases, such efforts may not pay off in the end and it would be better to ask someone to proofread my paper online.
When you are in a haste writing the assignment and then you totally have no extra time to revise it. If you have been rushing in the writing process, you would hardly be able to stay focused and concentrated when it comes to proofreading.
When you are a non-native speaker of English. Even if you are trying hard to write properly according to the rules, you are still a non-native English speaker and it may be sometimes difficult to write completely without mistakes. So, in this case, you may need professional assistance with proofreading.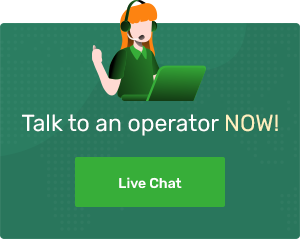 Why It Is Important to Proofread Your Writing
There are some positive changes that can be brought to your paper by a professional proofreading service:
The grammar will be impeccable and flawless. With proofreading assistance, your grammar will be perfect and the sentence structures will be clear and logical. Keep in mind that you are supposed not only to be attentive to the ideas and content overall but also to grammar peculiarities.
Spelling will be errorless and your paper will be free of typos. Your paper will be saved from minor flaws and petty mistakes that can save you from having a negative impression on your reader.
Your paper will improve in terms of writing style as well. The proofreader will ensure that ideas are coherent and logical.
Get Help from an Online Essay Proofreader within Any Deadline
When your life is busy and hectic, you may really forget that you have deadlines for submitting chapters of your dissertation. As a result, you may compromise the quality of writing since you may not have ample time to proofread and edit the paper within the time that you have. In such a case, you may be tempted to submit the dissertation the way it is – even without proofreading. However, it is a horrible option that can be compared to academic suicide. Even if you do not have time to proofread on your own, be sure that you can rely on expert help from our company. Our professional proofreaders are here to help you out with proofreading and editing of any writing type. As such, you can rely on us and be sure that your paper will be of good quality even if the time is playing against you.
Advantages of Hiring Online Proofreading Services
Our company is client-oriented as we want each customer to enjoy an individual approach and original service. With our help, you can be sure that nothing is impossible. We are grateful to our clientele base for the trust and loyalty they give us. On our part, we would like to provide you with a list of guarantees and advantages that you get when you decide to get assistance from us:
24/7 assistance from the company and management support. You will have a management assistant who will support you throughout all this process. Besides, he/ she will guide you throughout all this process of sharing ideas, asking questions, and dealing with the service in terms of order placement, urgency, and prices. The customer support service operates round-the-clock, so we guarantee that all your inquiries will be addressed regardless of the time of day or night.
Reasonable prices. When it comes to our service, we have made the prices as affordable to an average student as possible. The proofreading per-page rate is $6.99. Besides, we provide special offers and discounts.
The services are confidential. None of your personal or contact information will be ever disclosed. So, do not be concerned that your professor or classmates get to know about it.
Direct messaging system. You can communicate with your assigned writer directly via the online messaging system on the website.
How to Order Proofreading Services from WeWriteOnline.com
Register on the company's website and place your order.
Choose a proofreader and send him/ her all proofreading details.
Pay for the order.
Wait till the order is completed and submit it.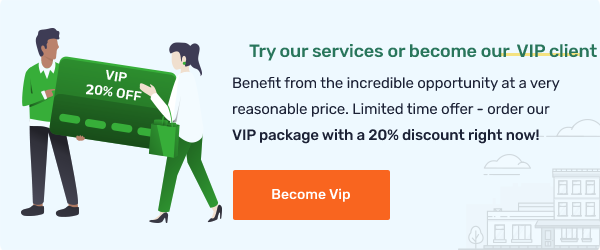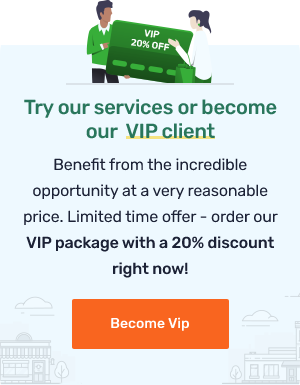 Let Us Brush Up Your Paper
With the proofreading service we offer, it is easy for you to submit an assignment that matches the corresponding academic writing level. If you ask us, «Please proofread my essay online,» be sure that your paper will be tailored to your needs. So, contact our experts right now and get your top-quality order.