Some people mistakenly believe that an abstract is just a brief summary of the whole dissertation. However, it is not true. An abstract presents a brief description of the research, the writer's motivation, the approaches are taken and methods used, the main findings, as well as the recommendations of the research. We understand that you want to know how to write a dissertation abstract, so we are going to provide you with a helpful guide on writing a dissertation abstract.
Many students commit a lot of significant mistakes when writing their dissertation abstracts. However, you should pay attention that the abstract is the first thing read by your audience, thus it should be perfect. If you are not sure how to write an impressive abstract for your dissertation, just contact our qualified experts and they will gladly do it for you.
Calculate your essay price
What is the Abstract Chapter of a Dissertation?
Most experts would agree that an abstract chapter is a vital component of a thesis paper or dissertation. This chapter is usually placed at the very beginning of the paper and it is, in most cases, the first real description of the paper's content. Abstracts can be seen as a possibility to set some accurate expectations.
Writers use abstracts to summarise full dissertations or thesis papers. Essentially, this is a condensed summary of the key elements of a written piece.
Very often, abstracts go hand-in-hand with a paper's title as standalone documents. It sometimes happens that abstracts are listed in bibliographic listings minus the rest of the paper. Alternatively, they can be presented as exam announcements. Some readers who locate an abstract in a library or database or are notified by email about their research presentation will not get the complete text or attend the actual presentation itself.
An abstract is much more than a mere introduction in the normal way of a preface, preamble or early preview that takes the reader into the main body of a dissertation or thesis. In addition to acting as an introductory section, it should provide a comprehensive overview of a whole paper where there is insufficient time or insufficient space for the full text.
The Structure of an Abstract Chapter
Under present guidelines, an abstract should not comprise of more than 150 words (Master's-level thesis paper) or 350 words (for a dissertation).
To retain visual coherence, it can help to limit the abstract for your dissertation to about 300 words, e.g., one double-spaced page.
An abstract structure should broadly adhere to the same structure as the paper it belongs to, with all the key elements included.
Where, for example, there are 5 chapters in a paper – introduction, methodology, literature review, findings/results, and a conclusion, it is advisable to ensure the abstract has a few sentences summing up each chapter.
State the Research Question or Problem Clearly
Although the central research question(s) or problem(s) should be referred to throughout your entire paper, they play a vital role in ensuring the structure of an abstract is logical and coherent. The question or problem is the foundation upon which other elements are built.
You should state the research question or problem near the beginning of your abstract.
There is usually no room for more than one to three research questions. Sometimes there are more than three questions, especially in the case of bigger and/or more complex research papers. Therefore, you should consider a bit of restructuring to reduce the status of some of them e.g. to a secondary or less important level.
Do Not Forget to Include Findings or Results in Your Abstract!

One very common error in abstracts is forgetting to include a few sentences about results.
A thesis and, therefore, an abstract has many important functions, one of which is telling readers what you discovered. This is more important than telling them what you did. Use additional detail such as what methods you used to support claims regarding your results or findings.
The final part of your abstract (around half) should be used to interpret and summarise your findings.
Common Types of Abstracts
There are two main types of abstracts: informative and descriptive. As these abstracts have different purposes, consequently, different components and techniques are used in their writing. Also, there is one more type of abstract, which is called critical but it is used very rarely. If you would like to know how a critical abstract should be written, we recommend you check the UNC Writing Center handout and you will find answers to your questions. If you still have some questions, make sure to ask your professor for assistance and they will gladly provide you with helpful suggestions, as well as the critical abstract examples written by other students.
Informative Abstract
The vast majority of abstracts are informative. Whereas they do not attempt to evaluate or critique the work, they provide the reader with important information about the project. In an informative abstract, the writer should present and explain his or her main arguments, as well as tell what results were obtained. An informative abstract includes the elements that are also presented in a descriptive one such as purpose, scope, and methods. At the same time, it includes conclusions and recommendations. The length of the informative abstract depends on the overall length of the project, as well as on the discipline. Usually, it should not take more than 10% of the overall paper length. If the project is very long, the abstract can take less than 10%.
Descriptive Abstract
A descriptive abstract indicates the type of information provided in the paper. As well as an informative abstract, it makes no judgments about the work and does not prove the results of the research. Noteworthy, this abstract includes the keywords used in the text and can include the methods, purpose, and scope of research. Descriptive abstracts are often very short.
Buy a Perfect Dissertation Abstract Online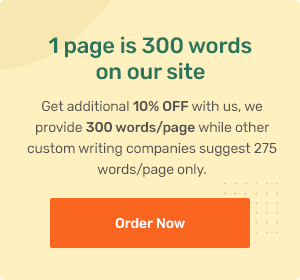 Writing a dissertation abstract is a great skill that is obtained through many years of hard and diligent work. Given the very small word count, the writer should be able to squeeze the important information without overlooking the meaningful details. An abstract is usually written when the rest of the dissertation is done because, in such a way, the writer will have a clear understanding of what points are discussed in the dissertation. If you feel that dissertation writing is not something you can do well, you should order it on our professional writing service. Our writers have vast experience in writing dissertation abstracts, as well as other chapters of the dissertation. Purchasing your abstract here, you can be certain that it will be written strictly in accordance with your needs and requirements and will also follow the highest quality standards established in dissertation writing.
WeWriteOnline.com is a company that offers a wonderful balance of reasonable prices and excellent quality of writing. Due to our affordability and a professional approach to work, we managed to obtain a leading position in the market of writing services. The number of our returning clients speaks for itself. They know that cooperation with our professional company can reduce their stress and frustration caused by dissertation writing. In other words, we guarantee that your cooperation with WeWriteOnline.com will be your life-changing experience.
Why You Should Rely on Our Writing Platform?
Thousands of students from all over the world entrust their academic reputation to the hands of our skilled professionals because they know that we have enough skills and qualifications to tackle their orders at the highest level. You should know that many agencies offering their writing dissertation abstract help are not honest with their clients. By tempting their clients with ridiculously cheap prices, they provide them with low-quality papers. However, if you take care of your academic reputation, you should cooperate with trustworthy companies only. WeWriteOnline.com has a brilliant reputation in the field of academic writing because we strive to provide an exceptional outcome in every single order. The education, skills, and qualifications of our writers make us proud. In addition to the highest quality of writing, we provide our customers with a number of great benefits. Below, you will find the information on the essential reasons for cooperation with our service:
Cost-friendly services. Although we hire the best specialists in the writing industry, our services are affordable for everyone. We do not want our cooperation to become a financial burden on your shoulders, thus we have developed a very convenient price and quality ratio;
Adherence to your guidelines. We practice a customized approach in every single order. As such, you can be sure that your abstract will be written strictly in accordance with your specific needs and recommendations. If you would like to monitor whether the writer is working in the right direction, you can do that by messaging him or her in the system;
Plagiarism-free texts. Since we guarantee a customized approach, it means that your paper will be written totally from scratch. It will be absolutely free from plagiarism. To ensure authenticity, we scan each written paper through reliable plagiarism checkers. If you would like to get a plagiarism report proving your paper's originality, we will gladly send it along with the paper;
Confidentiality guarantee. All our customers are concerned about their confidentiality and want to be sure that their private information is not available to third parties. You should know that the personal data of our customers are carefully protected from disclosure;
24/7 customer support team ready to address all your concerns and inquiries. We do understand that in the process of our cooperation, you have a lot of questions and we are ready to answer them anytime for you to feel safe and protected. Our support managers will do their best to make the process of our cooperation smooth and convenient for you;
Free revisions within the first 48 hours after the order delivery. If you would like your writer to add or amend something, feel free to send a revision request and we will follow it immediately. We never ignore clients' requests for assistance because we know that the way we treat their needs defines our reputation in the marketing field.
All in all, there are diverse reasons to purchase dissertation abstracts online. Try our cooperation now and you will never regret it!
How to Order a Paper at Our Dissertation Abstract Writing Service?
We tried to maximally simplify the ordering process so that our customers could do it in just a few clicks. Below, you will find the essential steps of the ordering procedure you need to take to get a well-written dissertation abstract:
Submit an order form. At this stage, you need to provide us with all the details of your assignment. Make sure to indicate the topic, discipline, number of pages, deadline, and other important information. Also, if you have the text of your dissertation, make sure to upload it as it will help us to create an abstract that will fit your project perfectly;
Proceed with the payment. To verify your order in the system, you need to pay for it using the available payment methods;
Discuss your assignment with the writer working on your order;
Download your abstract from the system in just one click.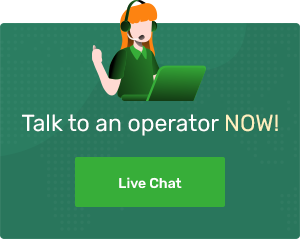 Purchase Writing Dissertation Abstract Help and Forget About Your Failures!
Once you decide to turn to our service with the words "please, write an abstract for my dissertation" our team will surround you with excellent support and care and our writers will consider your needs and comments. Providing you with an abstract that will fully comply will your requirements, we will make you closer to academic success. So, do not think twice and allow us to assist you!