What is a Paragraph?
A paragraph is a structural element of both fiction and nonfiction pieces of writing.
When creating essays, term papers, or any other works, new paragraphs are formed with the help of indents.
The chief function of a paragraph is to cogently highlight a specific idea about the matter under consideration. Each paragraph has to be focused on one point only. A new paragraph signifies the discussion of a new idea. It is worth admitting that many students look for paragraph writing help since completing the given assignment is quite challenging.
Your Excellent Paragraph Writing Is Just a Few Clicks Away!
Calculate your essay price
The Function of a Paragraph
Essays and other written texts are divided into paragraphs as a means of helping readers to follow a plot or the flow of an argument. Usually, it is best if paragraphs are not overly long (as a rule, over three-quarters of a page is possibly too much) or overly short (e.g., a sentence or two is probably not sufficiently informative). It makes sense to begin a new paragraph when presenting a new point or idea that contrasts with a previous one, or to discuss a separate but related point or idea.
As well as presenting clear and individual thoughts, each paragraph should have a specific reason for being there. There are a few questions you should ask of yourself: "What do I want to say in this particular paragraph?" "How should I try to express it?" "Am I trying to expand a previous idea?" "Is my aim to qualify an earlier statement?" "Is this point one I am restating or using to support another one?" "Do I want to compare, contrast or describe something?"
The following are a few suggestions on how to plan the purpose of a paragraph, but this is not an exhaustive list!
To state something is about making some claim or assertion.
To restate something is to reword a previously made claim or assertion to modify, emphasize or clarify it.
To support something is about offering evidence to back up or substantiate a claim or assertion.
To concur is to agree with someone else's claims or assertions.
To qualify something is about restricting what a previously made claim or assertion means.
To concede is to acknowledge the existence of a viewpoint, perspective, or fact that questions the claims or assertions of another person.
To negate something is to offer evidence or reasoning to show a claim or assertion is untrue.
To expand is to elaborate or clarify a previously made claim or assertion.
To analyze is to break down a claim or assertion into its component parts with the aim of evaluating or clarifying it.
To define is to explain what words that were previously used or will be used mean.
To describe means to list or name the features of a concept or thing so that readers can understand it better or imagine it more clearly.
To exemplify is to provide an illustration of what a previously made statement means or to provide a solid example to give credibility to a point.
To compare and contrast is to examine objects side-by-side in order to evaluate them, clarify their specific features, or to note their likenesses and differences.
To narrate is to relate a story that describes one or more events.
To synthesize is to combine information from different paragraphs into one coherent entity, which often involves presenting the subject matter from a different perspective.
To evaluate is to judge something that was previously demonstrated or discussed.
To transition is to provide links that move the reader smoothly from one part of a text or argument to the next.
To summarize is to restate the main idea(s), arguments, or previously discussed points of a text.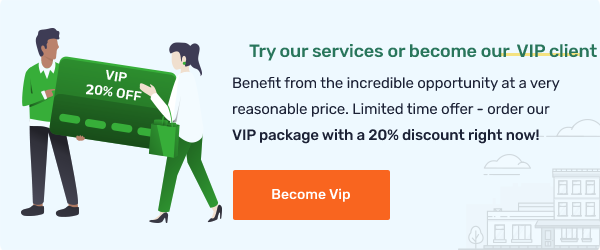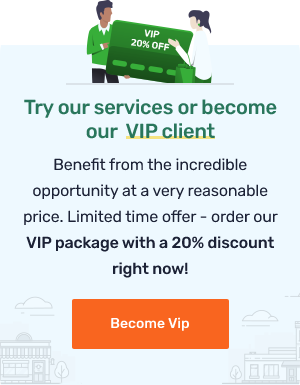 Useful Prompts on How to Write a Paragraph
No matter the length of your paragraph, you need to adhere to the established rules to achieve the needed outcome, i.e. make a proper structure. When it goes about fiction writing, the organizational model is not as strict as that of non-fiction writing. However, the material you present has to be arranged logically and closely connected to the subsequent paragraph. In this way, you will manage to prepare a consistent body clearly illustrating the matter in question.
Each paragraph should commence with the main sentence. It gives readers a clear understanding of the matter that will be discussed. Even with fiction writing, the first sentence of a paragraph either demonstrates the point that will be examined or signifies the discussion of the idea depicted in a previous paragraph. No matter the type of writing you are performing, each body paragraph should commence with the key idea, and the rest sentences should serve as the supporting ones.
Support the concept illustrated in the first sentence with the middle ones which should provide additional data. The purpose of these sentences is to give readers all the necessary data about the discussed point and persuade them that your perspective on it is right.
The final paragraph sentence should be the concluding one. It has to sum up the points discussed in a paragraph so that the writer can move on. The following paragraph may continue discussing the previous idea, but each paragraph has to end with a concise summary making the so-called bottom line before the writer can keep producing the text and highlighting other topic-related aspects.
Start a new paragraph when it is appropriate. New paragraphs start with presenting a fresh idea, concept, etc. The division into paragraphs is needed to let readers have a break and ponder over the discussed issue, especially when it goes about long paragraphs. For instance, if to talk about novels, a new paragraph may begin when introducing a new character or showing that another hero is speaking what will help readers understand the novel better. Additionally, the division into paragraphs can help readers decipher their feelings about the highlighted points. As to the number of sentences that has to be included in each paragraph, there are no strict rules. Some paragraphs may include just one sentence and it is acceptable if it upholds the chief idea and does not overburden readers with excessive information.
Use transitions. They make the text smooth by building all paragraphs around the major point. Such words as "furthermore, nevertheless, etc." help readers track the train of your thoughts. Using transitions are particularly important for bloggers and writers producing essays.
Are You Seeking Paragraph Writing Help?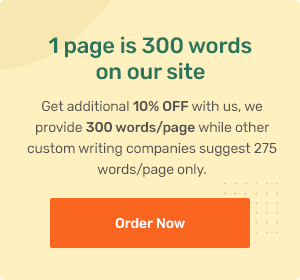 You can get substantial help with writing a paragraph from our ingenious staff! They can create papers on any subject and meet any deadlines.
Our Expertise
Do not hesitate to contact us saying "Help me write a paragraph!" if you cannot cope with such a task on your own. We have been operating in the industry for many years and completed a large number of writing projects in diverse fields of study. Cooperating with us is advantageous since our team comprises professionally qualified specialists holding degrees in various areas. In the course of paragraph writing, we do not use any applications or machines. All texts are created by our trained writers who are competent in their respective fields of study. If you decide to collaborate with us, you can be confident of achieving a great outcome. We always ensure that customers' pieces of writing are authentic and delivered on the set dates.
Superlative Paragraph Writing Service
When talking about academic papers, it is necessary to admit that their variety is wide. Among them, there are such as essays, dissertations, reports, articles, proposals, and others. The writers comprising our team can assist you in doing any kind of assignment. Thus, you should not worry about being assigned a tricky project. When dealing with us, you can benefit from the following online services:
First-class writing services by utilizing which you will get the papers meeting your specifications;
Quality proofreading and editing services aimed at polishing customers' papers to perfection;
Valuable PPT services by using which you will be able to get astonishing presentations.
We have already received numerous positive reviews from our customers. They keep recommending us to their friends since they know we are a respectable agency. Thus, do not hesitate to address us to hire an accomplished paragraph writer to produce your paper!
Grab an Opportunity to Deal with Experts!
If you lack time to write your paper or feel that your knowledge is not sound enough to cover the assigned topic, make an order at WeWriteOnline.com. Our specialists will be pleased to aid you to handle your writing projects. They always stick to the provided guidelines and mind all standards. With us, you do not have to spend your time searching for a proper paragraph definition or tips for arranging paragraphs. Our experts will do everything needed so that you can enjoy the received work.