Reaction paper writing is a really popular academic writing task that is assigned to students of different academic levels. Whatever your major is, you will be probably asked by at least one instructor to submit a reaction paper throughout the semester. To provide this piece of writing, you will be expected to read a book, a story or an article, or to watch a video, a movie or a TV show and then provide your response. Be sure that, if you need reaction paper writing help, you can definitely address our custom writing company for professional assistance. One of the main challenges faced by students in the process of reaction paper writing is that they need to adhere to a specific format of a reaction paper, specifically provide a summary of the read/ watched material and then write your detailed and comprehensive response to it.
Calculate your essay price
What Is Reaction Paper?
A reaction paper is also known as a response paper and it is a type of academic writing, where one is expected to convey own opinion and reaction to some experience, topic, argument, values, ideas, whatsoever found in a book or movie. This essay type of writing can be also called «writing reactions» as it relates to one's concise synthesis of a specific work. The work assigned for a response paper can be in different forms: text, audio, video, image, etc. When writing a reaction paper, it is essential to provide a personal opinion on the given work but at the same time support it with sufficient evidence.
Reaction Paper Outline
When it comes to reaction paper writing, it is recommended to start the writing process by composing an outline. With its help, one may get a clear vision of what the paper will look like. A typical response paper should contain the following parts:
a title page;
an introductory paragraph;
body paragraphs;
a conclusion paragraph;
a reference list.
If you want to get more information on how to write a reaction paper, and specifically how to structure your paper properly according to the above-mentioned outline, read the information further on.
How to Make a Good Reaction Paper and Succeed
If you wonder how to make a reaction paper that is worth excellent grades, be sure that you need to understand a reaction paper definition and be fully aware of what structural components it comprises of. As such, one should definitely read or watched the assigned material that the reaction paper is based on. Afterward, it is necessary to analyze the materials in-depth and provide a personal evaluation of them. Only after these steps have been done, you can organize the ideas you have gathered into a coherent academic paper that is consistent and logical. As such, it is really important to demonstrate all your writing skills and writing fluency in order to be able to compose an impeccable piece of writing. If you want to get some specific plan on how to organize your reaction paper, use the following reaction paper writing help for preparation:
Ensure that you understand the main purpose of your assignment. Read the essay prompt carefully and attentively and be sure that you are fully aware of what you are expected to write about. Identify the key elements of writing as well as the aim of response. Particularly, if you need to write your own response to a specific movie, keep in mind that it is not enough just to provide its summary and share your personal viewpoint. What you actually need to do is to briefly summarize the assigned work for a response, analyze the author's position, outline the main ideas of the work, specify whether you agree or disagree with the author, and put forward your own thesis statement.
Clarify the specific task you have. If you already have some experience dealing with reaction papers, you may probably know that some of the key details are hidden within the very essay prompt. So, make sure you pay close attention to it. In some cases, you just need to provide a comprehensive analysis and evaluation of the assigned reading or video, whereas in some other cases you need to thoroughly work on your own response.
Read the assigned text or watch the assigned video materials carefully. Make sure you manage the time accordingly and devote yourself sufficient time for the prewriting stage, namely when you read/ watch the sources you have to respond to. When working on the materials, be ready that you may need to read/ watch the materials more than once, so adequate time assigned to this working stage is crucial.
Jot down all reactions you have in the process of reading/ watching the materials. Write down only ideas or images that appear in your mind. Do not try to form them into complete sentences. You will be able to make the sentences logical and concise just as you are writing your paper.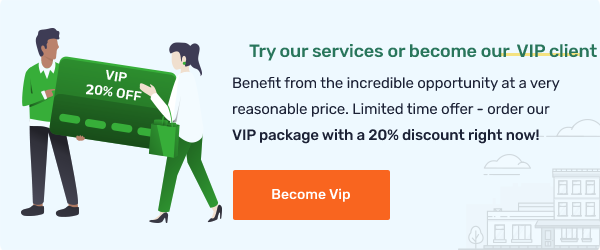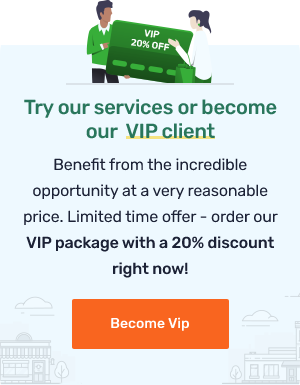 Reaction Paper Writing Help with Drafting
Start with free writing, specifically jot down your reactions and feelings to the assigned materials.
Make sure you stick to your own standpoint when it comes to taking the author's position or disclaiming it.
Formulate a strong and clear thesis statement and come up with relevant arguments that adhere to the topic.
Organize your text in a logical manner. Make sure each body paragraph presents a separate idea.
Having completed your writing, be sure to proofread and edit the paper to make sure it is free from common mistakes.
Collect appropriate quotations from the assigned work that will serve as supporting evidence for your reaction paper.
When working on the final draft of your essay, do the following:
Work on your introductory paragraph, move on to developing body paragraphs, and then start working on conclusion.
Proofread the text at the end and make sure you eliminate all possible writing flaws and mistakes.
Double-check whether your paper explains the value of the assigned work (the text, video, author, etc.) to you, the society, culture, whatsoever.
When working on your reaction paper, it is crucial to control and manage time properly. You need to finish the paper in time to be able to check your writing according to the instructions. Keep in mind that you should not only pay attention to the content and grammar but also to the word count and formatting.
Samples of Reaction Paper Writing
If you lack sufficient experience in reaction essay writing, you can consult some samples that can be found online for free. When you take a look at some of them, you will be able to notice some principles of organization, common structural elements, formatting principles, as well as common mistakes. When referring to some examples online, be sure to find a few of them so that you spot the difference in styles and topics. Moreover, when you study various examples, you will broaden your knowledge.
Get Custom Reaction Paper Writing Help from Expert Writers
When you get professional assistance from WeWriteOnline.com, you will get to understand that there are different types of reaction paper writing:
reaction essay to a book;
reaction essay to an article;
reaction essay to a play;
reaction essay to a movie;
reaction essay critique;
reaction essay review.
When you got a reaction essay assignment and ask an expert writer to provide a perfectly written paper for you, be sure that you will need to indicate a specific type of reaction paper writing. It will surely ease the writing task to your assigned writer. WeWriteOnline.com can provide you both with reaction paper writing guidelines as well as with custom writing help. Our company's writers can work even under stress, so you can place an order even if the deadline is tight. Our writers would gladly take your assignment even if you need to submit it overnight or within a few hours.
WeWriteOnline.com Provides Premium-Quality Writing Help
By now you might surely know that working on a response essay requires a lot of time, energy, and effort from one. Sometimes, one even needs talent and some specific skills – it all depends on the topic. It is up to you to choose whether to work on the reaction paper on your own or seek professional custom writing help. If you want to place an order online, be sure that WeWriteOnline.com writers are always eager and willing to start working on your paper since they regularly work on such kinds of assignments. If you do not want to worsen your academic performance, be sure that you can rely on our company for help at any time.
Core Benefits You Derive from Cooperation with WeWriteOnline.com:
Reasonable and affordable prices. You can find really cheap prices on our website, so you would be able to order papers at any level: high school, college, university, Master's, etc.
Assistance of expert writers. You can directly communicate with your assigned writer via the messaging system on the company's website.
Satisfaction with the result. You will be definitely satisfied with the result you get as the paper will be free from plagiarism and will be authentic and written according to your custom requirements.
You will enjoy a professional approach from experienced writers. When cooperating with us, you can be sure that the paper will be written in a professional manner. In case you are dissatisfied with the result or if there are some inconsistencies, you can get a refund.
Round-the-clock customer support. You are free to contact our friendly and responsive customer support team that operates 24/7. Be sure that our customer support representatives will help you deal with the problem immediately.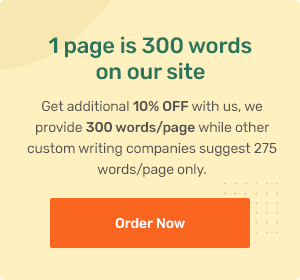 If you need help with reaction paper writing, be sure that you will get excellent-quality help from our service. Our writing professionals have the necessary skills and expertise to provide a top-quality paper. So, do not hesitate and place your order right now.