During their studies, students are frequently asked to divide and classify various objects or items and present their findings in essay form. Regardless of whether the task is to classify and divide some type of clothing in a job situation or for an essay, or categorize one's living expenses in spreadsheet form for budgetary or tax return purposes, it is essential to know how to classify and then divide things properly.
Calculate your essay price
What are Classification Essays?
Classification essays are used to organize or sort items into appropriate categories.
Three Main Steps to Creating Effective Classifications:
Sort items into appropriate groupings or categories
Ensure categories adhere to one organizational rule or principle
Provide category examples that fit each grouping.
The Purpose of a Classification and Division Essay
The primary purpose of an essay of this type is to teach students how to think in a critical manner about how various things or categories of things relate to each other. Writing a classification and division essay is similar to other essays in many respects. It can help if the student looks at classification as the allocation of separate and unrelated items into distinctive categories or as individual parts of a whole entity. In a similar manner, division involves separating entire groups of things into different parts. These tasks are often so alike that it is not unusual for the terms to be interchanged by tutors and professors.
Selecting a Suitable Topic and Preparing an Essay Plan
The writer needs to think about the purpose of their essay in order to plan it effectively. One starting point is to consider the essay's tone. If a tutor requests a serious-minded topic that requires external research, it can help to start by considering categories within your discipline or field of study. For example, someone studying biology might consider categorizing dinosaur types into modern-day groupings.
For instant, the categories may include:
Those with characteristics that are bird-like
Those with reptile-type characteristics
Those with characteristics similar to warm-blooded mammals.
Alternatively, if a tutor specifies a humorous or informal topic, the writer might consider things they observe in daily life. They may, for instance, consider the clothes stores at their local mall and categorize them according to type e.g. those that sell:
Children's clothes
Adult clothes
Hipster clothes.
From there, the writer could illustrate their various points using examples and/or their own observations.
Developing an essay plan means working out your classification and division criteria. If, for instance, the topic concerns arty styles in modern-day art, one could make a note of the main features of each artistic style, and from there, select the most renowned artists of modern times from each movement or style.
Introductory Paragraph and Thesis Statement
Your introductory paragraph should set out the topic and say why it is important to understand the various categories. The topic and the divisions or classifications should be explained in the thesis statement.
Main Body (Supporting) Paragraphs
Each individual body paragraph should cover a category described in the thesis statement. If you were to take the earlier example of the dinosaurs, then one paragraph could talk about how some dinosaur species started to develop and display certain bird-like features such as feathers and other characteristics. These ideas should be supported with the use of external sources unless a tutor or professor permits the use of hypothetical or personally remembered examples.
The Concluding Paragraph
Your concluding paragraph should reunite the categories or divisions, and their importance should be reiterated or explained again. For instance, it is important to understand how distinctive categories of dinosaurs evolved because it helps us understand the development of many modern animal species.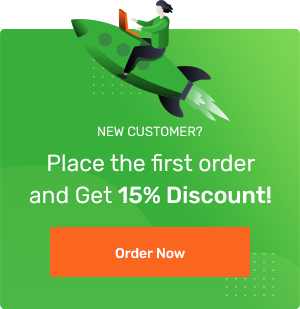 Steps for Writing a Good Classification Essay
Work out what your categories should be: You need to be thorough in this step so that you do not overlook any important categories. For instance, an essay would not be complete if you list the main water activities in Hawaii as sailing and snorkeling but omit surfing since this is one of the Islands' most famous water sports. Likewise, an excessive amount of categories could cause a classification to become blurred. If, for instance, you were writing on the topic of sports shoes, it would not be logical to include high-heeled shoes in the same category as running shoes and trainers.
Classifications should be based on one principle. When your categories are decided upon, it is important to ensure they adhere to the same principle of organization. An organizing principle is a mechanism used to sort groups of items. Make sure a different organizing principle does not unexpectedly slip in. If, for instance, you are using the organizing principle of "water sports for tourists," make sure that another principle does not slip in such as "water sports for locals" because the categories for these would be different.
Use an equal number of examples to support each category. You might need to elaborate more on your most important or prominent category, which is usually presented last.
Common Transitions in Classification
Classifications are often presented in transitional order such as the first type or group, followed by the second type or group, and finally the third type or group.
NB: Do not forget that the writer sorts or organizes items into categories in a classification essay. To write an effective essay of this type, there are three simple steps to bear in mind:
Arrange items into suitable categories
Choose one organizational principle
Provide examples of category items.
The following are examples of topics for classification essays:
Historical happenings or events in the USA
Popular US television shows
Sports cars
Physiological disease classification
Countries of the world – classify by popularity, population, territory, and so on.
Classification Essay Sample
Classification

In order to make an integral assessment of people, places, or things, it is first important to have a complete vision of all of the elements that make it up. In understanding what the main types or kinds of a specific set, it is necessary to undertake a process of classification. Classification is a method of sorting "a group of things into categories or classes" (Duncan 1). For example, when analyzing the different ways of living that people have (namely urban, suburban, and/or rural), one incurs in a process of classification. Through classification it is possible for people to have a better understanding of the world that surrounds them. Classification consists of separating and organizing elements in order to be able to analyze and evaluate them (both separately and as whole). In principle it might not seem that classification is significant, but considering that everything that exists in the world is comprised of different elements, it becomes clear that such a kind of analysis, interpretation, and evaluation, is important.

Having introduced the concept of classification and stated its importance, it is important to discuss how classification is performed. In other words, what is the technique, or the steps, employed when incurring in a process of classification? First of all, it is important to select that which you intend to study and identify all of its constituting elements. Once this has been done, decisions have to be made regarding the way in which such elements will be organized, or grouped (into classes). When deciding what the grouping criteria will be, it is important to remember that there must be a common principle of selection between all of the aforementioned elements (a scheme that unites them) (Duncan 2). Once this has been done satisfactorily, it is important to go over the classification that was performed in order to make sure that no classes have been left out. For example, if a classification of the world's religions is being done, the process would not be completely or correctly done if one religion were left out.

Another prevision that must be taken into account when classifying is that the categories that the elements will be grouped under do not overlap. Each element should belong in one category exclusively. If at any moment one element can be assigned to more than one category there is an overlap and the process will end up being carried out incorrectly. Each category must be unique from the rest. Therefore, each one should be described in full, pointing out how it is that each one is different from the others and how each fits in the general scheme of the classification. In doing this, including an example when describing each category is always helpful. Finally, once the classification has been finalized it is advisable to evaluate each class/category, and if applicable, compare each one with the other classes/categories that make up the overall classification structure. This way, it will be possible to gain a better understanding of how each constituting element of the whole fits into the complete unit.

Classification is a process that helps in gaining a full understanding, a complete vision, of all of the elements that make up or characterize a group of people, a place, or a thing. In truth, everything that exists in the world is made up of a series of different constituting elements. Through classification, one manages to visualize those differences, since classification basically breaks down the whole into its different parts. It is important, however, to be mindful that classification is not something that can be done arbitrarily. There are certain steps, or techniques, that are necessitated in order to render a good classification. Otherwise, the process will end up defeating the purpose of what classification truly is.

Works Cited

Duncan, Jennifer. Classification & Division. Scarborough, n.d., Document
Get Premium Quality Writing Assistance with Your Classification Essay
If writing a classification essay turned out to be a more complicated task than it seemed, you can always get professional assistance at our classification essay writing service. For many years of hard work, we have mastered the art of academic writing and now, we can cope with the most challenging and sophisticated academic tasks. In our team, we have a lot of writers, who can easily deal with your classification essay assignment, no matter how urgent or difficult it is. We guarantee that your classification essay will be written absolutely from scratch in accordance with the prompt provided by your teacher. According to our zero-plagiarism policy, we will check it through several tools in order to ensure that the text is authentic and unique. As such, by buying our classification essay writing assistance, you can be certain that your paper will be written on the highest level.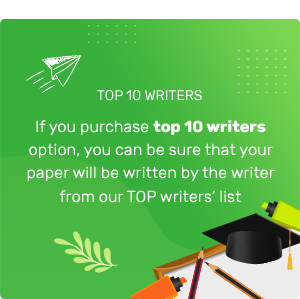 What Makes Our Writing Service Better Than Others?
When you decide to cooperate with the online writing service, it is very important to know that you are dealing with the most trustworthy platform creating the best classification essay examples. Understanding that competition in the market of writing services is truly high, we provide our customers with multiple benefits turning our cooperation into a maximally successful experience. In particular, buying your classification essay here, you can expect the following:
Custom-made content;
The best writers, editors, and proofreaders;
Plagiarism-free texts;
Secure payment transactions;
Free revisions within 48 hours after the order delivery;
Simple ordering process;
Timely delivery;
24/7 customer support.
Actually, there are many other reasons to buy classification essay help at WeWriteOnline.com. If you still have some doubts, have a look at the reviews left by our customers and you will see what makes our writing platform stand out from the crowd. By entrusting your academic reputation in the hands of our writers, you will be able to take a breath and relax knowing that we won't let you down.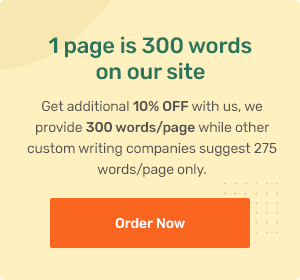 How to Purchase a Classification Essay Here?
The main thing you should know about our service is that we never assign random writers. For example, if you need a classification essay on a political topic, you can be sure that we will assign a specialist with a degree in Politics. Such a customized approach allows us to meet and exceed the clients' expectations in every single order. If you are ready to buy your classification essay at our service, let us tell you how to do it in a few clicks:
Submit an order form filling in all the order-related fields. Make sure to specify all the important details of your task as it will allow us to write a truly exceptional paper;
Submit a payment using the convenient payment system. You do not have to be worried about the security of the money transaction because use only safe payment methods;
When the writer is done with your paper, the document will be forwarded to the editing department where a skilled editor will double-check if it is free from mistakes;
Download your classification essay from the system.
Take Advantage of Cooperation with the Best Writing Service!
If you have no idea what is a classification essay or you do not have the time to do everything properly, do not waste your time and allow us to take care of your assignment. We assure you that once you try to cooperate with our writing company, you will definitely come back again because we always provide our customers with nothing but the best. So, make an order now and enjoy your privileges!