How to Go About Writing a Process-Type Essay
A process essay is a genre of writing that can be divided into two different types, with much depending on the essay's purpose:
One that explains the process for doing something
One that explains how some given thing works.
Your Excellent Process Essay Writing Is Just a Few Clicks Away!
Calculate your essay price
Explaining How To Do Some Particular Thing
A process essay of this type explains how something should be done. In the end, readers should understand the instructions and be able to do what has been explained to them. Some types of processes in this category could include instructions on how to:
Fix a computer problem
Find a new partner
Cultivate a garden
Find good hotel accommodation
Explaining How Some Given Thing Works
A process essay in this category serves the purpose of informing readers. While the reader will not undertake the process you explain, they should understand how an item works upon reading your essay. For example, this category of writing could explain how:
Plants trap energy from the sun
Members of a jury are chosen
A motor engine works
New federal laws are made.
The Introductory Paragraph
In a process-type essay, the introductory paragraph should tell readers about the issue or problem. The essay's thesis statement, which is normally the final sentence of this paragraph, explains to readers how something is done or how a problem is solved. For example, the writer may describe a behavioral problem that is prevalent in children and then offers a solution to the problem. Most likely, the writer would introduce a child psychologist (whose name they would provide) or some other expert who would explain the nature of the problem and its solution. Sometimes these are not real people but are fabricated to make the process easier to comprehend.
How to write the introduction:
One recommended method for starting a process essay is to set out the problem in the introduction paragraph and then use the thesis to describe the solution. Consider the following example:
Two days ago, Jon wanted his young son to eat dinner, but Mike (his son) hurled the food against the wall. Later, Jon gave Mike some more food but the youngster did the same thing. In frustration, Jon contacted a child psychologist. The following are the three corrective steps that this expert suggested overcoming the child's bad behavior: [Insert the three steps here].
Main Body Paragraphs
It is essential when explaining a process to create a plan in order not to miss any vital points. Another very important element is providing a list of any materials the reader may need to undertake the process steps. Above all, the writer should be fully familiar with the task or process they are describing. Think through the process carefully and check that you have covered all the required steps and that these are listed in the right order.
How to write body paragraphs
The steps of any given process are set out in the body paragraphs. Each new paragraph should begin with a topic sentence that presents the step for that paragraph.
For example, the very first step is to understand the reason for the infant's bad behavior in order to overcome it. Generally speaking, it is because the child is looking for attention.
If any materials are needed, these should be listed in the first supporting body paragraph.
Here is another process example: "Before starting work on your broken computer, check that you have all the required tools. You will need a) a set of miniature screwdrivers and b) a grounding, which is used for …"
The Concluding Paragraph
It is not unusual for a concluding paragraph to share some similarities with an introductory paragraph. It should provide a reminder about the problem and its solution. Conclusions sometimes issue a warning about any dangers involved in the steps, especially if they are not followed correctly, and/or recommendations on how to overcome various difficulties.
How to write a concluding paragraph:
A conclusion is a reminder to readers. It lets them know what to do if they encounter the problem you described. It can also provide warnings about undertaking a particular process.
Here is an example: "When your child next displays bad behavior at mealtimes, follow the simple steps outlined by the child psychologist. However, be cautious about repeating them to offer since …"
Use of Transitions
Because the steps in a process are often time-based, the writer should use time-related transitions. Make sure you use the right punctuation mark with transitions. The following easy-to-follow transitions should help you mark the process steps in your essay.
Firstly, you should …
The second step is …
Next …
Before moving to the next step …
After that and right up to the last step …
Lastly or finally …
The very final step is …
I Want to Buy a Process Essay. Can You Help?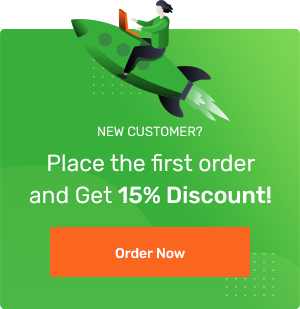 If you are searching for a good writing service to buy process essays online, then you should try cooperation with our legit platform. But before we tell you why purchasing a process essay at WeWriteOnline.com is a good choice, let's find out what is a process essay. In its essence, a process essay is one of the common essay types given to students in colleges. The main difference between this essay type from others is that it should describe a particular process along with all its steps. Such a feature defines the process essay structure. Before you start working on this paper, you should clearly understand how it should be written and structured. Make sure to have a look at the well-written process essay examples available in online databases, as well as study your instructions carefully. If you hesitate whether you will manage to cope with this task successfully, do not put your academic performance at risk but turn to our professional process essay writing service and ask for expert assistance. Having a huge team of seasoned specialists, we will be able to handle your assignment without any problems, no matter how complex or urgent it is. By buying your process essay at our writing platform, you can be sure that you will receive a fully customized piece that will meet and exceed your expectations. Each step of the process indicated in your instructions will be accurately described. Having sufficient experience in academic writing, our creating specialists know a lot of secrets and practices helping them create willing process essays.
Why Do You Need to Hire a Process Essay Helper at WeWriteOnline.com?
There are a few reasons why cooperation with our writing company is a good idea.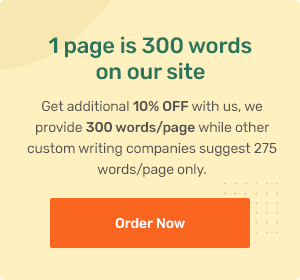 Reasonable prices. We do understand that our target audience consists of students with a pretty tight budget. Taking their needs into consideration, we have developed a great price and quality balance, which allows our customers to purchase great papers at a very fair cost.
Personalized approach. A lot of writing services resell the same papers to many different customers. However, our writing platform is qualitatively different from theirs. We are not going to compromise our reputation by failing to meet the expectations of our customers. Thus, we practice a customized approach in every single order, which means that your paper will be written individually for you in accordance with your needs and guidelines;
24/7 customer support. Do you have any questions about our work? Feel free to get in touch with our support managers and they will gladly address all your inquiries. Our support representatives are working round-the-clock in order to provide our customers with timely assistance regardless of their time zone;
Editing support. When you order a process essay at our writing service, you should know that it will be not only written by an experienced academic writer but also edited by a skilled quality assurance agent, who will double-check if your essay is free from mechanical flaws affecting its quality;
Zero-plagiarism guarantee. A lot of students are afraid to order process analysis essays writing help online because they think that the paper will be plagiarized. However, by buying your essay at our writing service, you can be sure that it will be scanned many times through reliable plagiarism-detection software in order to ensure its uniqueness.
As you can see, by placing your order on our website, you will be able to forget about your academic problems and enjoy your life.
Buy Process Essay Online Without Any Problems!
Now, when you know all benefits of cooperation with our writing service, you are probably ready to buy process essay online. You should know that the entire process will not take much of your time because we know that students are too busy to fill in all those long and intricate forms. So, let us find out the main steps of the ordering procedure.

Let us know what you expect to see in your paper. If you have a process essay outline, make sure to upload it. To provide you with a good essay, we need to know your topic, deadline, required length, formatting style, and other important details;
As soon as you are done with completing the order form, you need to pay for your essay;
When the payment is verified, you will be able to monitor the order progress either by communicating with our support managers or by chatting with your writing assistant directly in the system;
When the paper is ready, it is sent to your personal profile from where you can download it after the deadline expiration. Have a look through your paper to make sure all of your guidelines are followed. If you notice any discrepancies with your initial requirements, just let us know within the first 48 hours after the order deadline and we will revise your paper for free.
All in all, our service is the best place to buy process essay online. So, do it now and forget about your stress and anxiety!