Professors assign students to write an exploratory essay to teach them to use different research techniques for examining the given topic. Preparing an exploratory type of paper implies writing a short work as well as a complicated and lengthy one. You should apply analytical and research skills, and critical thinking to highlight the explored issue in detail. Thus, you will manage to make readers focus on the addressed problem. When producing an exploratory essay, first, you need to present the problem you are intended to deal with. Then, analyze it in detail and propose an acceptable solution. It is required to discuss not one but a few solutions to the posed problem. It should be admitted that examining various ideas is the most complicated aspect of writing an exploratory paper.
Your Excellent Exploratory Essay Writing Is Just a Few Clicks Away!
Calculate your essay price
What Is an Exploratory Essay?
Undoubtedly, to write a great exploratory essay, you need to understand its nature. Let's have a closer look at the definition of the exploratory essay as it will help you understand this task in detail. The title of your essay should explain what is your essay about. When writing an exploratory essay, one should explore the specific subject, event, issue, policy, etc. The characteristic feature of this essay is that the writer should not take any effort to convince the audience in his or her viewpoint. Instead, the writer should provide diverse opinions allowing the reader to make their own conclusions. This essay requires researching authoritative and accurate data and present the findings of other researchers in the form of in-text citations formatted properly.
Basic Features of Exploratory Essays
One of the peculiarities of this paper is that it presents a particular question and provides hard facts to find a proper response to it. Nevertheless, the main task of such a work is not to give one clear answer to the question, but to supply readers with enough information about the discussed subject. Needless to say that this kind of paper is of non-fiction nature. Therefore, the writer cannot avoid supporting the made statement by irrefutable evidence. On the contrary, it is necessary to conduct extensive research to arrive at a reasonable conclusion. It does not mean that you have to agree or disagree with the issue you are exploring. You are to illustrate all its aspects. It can be said that this academic assignment is aimed at helping readers learn new facts about the topic rather than prove some points.
The purpose of this academic paper is to:
Concentrate on the main idea and research it thoroughly.
Assess students' knowledge of the subject.
Give readers a general outline of the explored subject and impart unknown facts.
Help readers feel writer's personal touch. The essay should be written in the convincing tone.
What Does an Exploratory Essay Deal with?
When you write this paper, you need to provide readers with different points of view on the discussed matter. Surely, you will focus on examining a certain fact. However, it is necessary to initiate a wide-ranging discussion about the main idea.
An exploratory essay puts an accent on gathering and presenting the data about the key aspect of the problem rather than making a single statement.
An exploratory paper can have different effects. While some methods can form associations with particular objects (concepts), others stimulate imagination.
This type of paper presents the results obtained from painstaking research. In this essay, both known and recently established facts are combined together to find the answer to the considered question.
Exploratory papers present the appropriateness of different solutions to the tackled issue.
Keep in mind the following points when producing an exploratory essay:
Introduce the key idea of the paper.
Illustrate the importance of the subject.
Does your work provide valuable information about the topic?
Why do you think the examined subject should interest readers? State strong reasons.
Make sure your essay is coherent and logically built. Therefore, the readers will be able to easily understand the chief idea.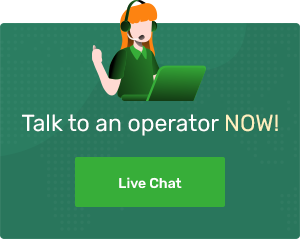 Format of the Paper
An exploratory essay should present the way the writer investigates the subject. It should contain detailed information on done research i.e. why the writer examines the topic, what sources and methods are used for gathering data. An exploratory piece of writing is intended to perform a thorough analysis of the discussed matter.
Introductory Paragraph
In this section, one should inform readers about the problem they are going to discuss. Additionally, you need to tell readers about the results you expect to obtain. This paragraph should provide basic facts about the highlighted issue and hint at its significance. It is also necessary to explain how the disputed question can interest readers. Here, you need also to talk about the causes of the existing problem, its historical background, etc. Furthermore, it is required to succinctly indicate the sources used for researching the topic.
Do not forget to mention the following:
Prerequisites of the issue;
Impact it has on people;
Reasons for which the problem is serious;
Identify the possible solutions to the presented problem;
Talk about the consequences of the problem.
Essay Body
Provide details about the subject you are exploring. State undeniable facts relating to the topic. Provide the viewpoints that various researches have on the subject of your paper. Every paragraph should analyze one of the sources used for discussing the central idea. It is necessary to say why the presented data is useful for highlighting the issue. In addition, it is worth mentioning the solutions that can be worked out in the course of the research process. The body paragraphs should perform the next functions:
Provide details about the items from the reference list i.e. the title and author of the resource, publisher, publishing date, etc. Explain why you refer to this source when writing a paper.
Provide major arguments relating to the issue.
Say why the presented data adds to the analyzed problem.
Present precise details about the matter under consideration so that readers can get the chief point.
Create a compelling statement that will grab readers' attention.
Clearly outline the examined question.
Express your personal opinion about the efficiency of the used sources. Say whether the collected information changed your point of view about the analyzed issue. Try to make a smooth transition from analyzing one source to the other.
Concluding Section
This paragraph should restate the examined question and sum up the presented facts. Moreover, a conclusion should talk about the scholars who researched the subject and make a brief analysis of the proposed solutions to the problem.
When writing an exploratory paper, you need to explore the subject as thoroughly as possible. However, you should not persuade readers to share your point of view about the discussed matter. The most important thing is to present arguments objectively. In this way, both readers and you will learn a lot of new facts about the problem. Researching the addressed issue is what you should be focused on when preparing an exploratory essay.
Purchase a Winning Exploratory Essay at an Affordable Cost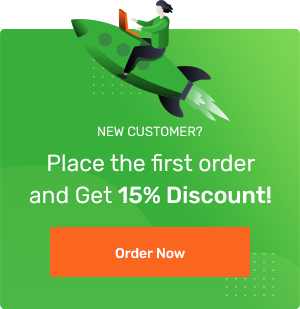 If you have no time or inspiration to work on your exploratory essay, you can always delegate this task to our skilled professionals. Just ask us "please, write my exploratory essay" and we will do our best to meet and exceed your expectations. Our team consists of the best representatives of the writing field because our primary goal is to bring satisfactory results to all our customers. Our experts have been dealing with essay writing for many years, and they know all the characteristic features of the exploratory essay. No matter how difficult your topic is, we will assign a specialist with sufficient skills and background. Our writers specialize in diverse disciplines including art, management, nursing, history, politics, psychology, and many others. As such, all you need to do is just to specify your topic and we will write your paper totally in accordance with your guidelines.
Cooperation with our writing service is a great opportunity to buy a high-quality essay at a pretty moderate price. Taking care of the financial opportunities of our customers, we have developed a very pocket-friendly price and quality ratio that allows our customers to purchase different academic papers here without hurting their monthly budget.
If you are going to place your order here for the first time, you probably have a lot of questions about our cooperation. We would like to inform you that our competent and qualified support managers are working 24/7 for your convenience. Even if you want to place a pretty urgent order, they will assist you in every stage of our cooperation. In other words, your decision to purchase exploratory essay help at our writing platform will bring you maximally positive emotions. So, don't think twice and make the right choice now!
We Can Provide You with a Top-Notch Exploratory Essay!
We worked very hard to gather a team of passionate, skilled, and experienced professionals ready to face any academic challenges. We are proud to state that our experts can successfully handle any urgency and any complexity level. Below, you will find a few reasons to choose our service from many others:
Our writers know all the existing standards in academic writing. Paying for your order here, you should not worry about its content, structure, formatting, mechanics and other important issues because the job will be done on the highest level;
Our writers can comfortably work with all the formatting styles including MLA, APA, IEEE, AMA, Chicago, Harvard, and many others;
Our writers have proven their expertise in more than 60 subjects. We never assign random writers to the orders placed by our clients but try to find the professionals with the relevant experience in the necessary subject area;
You can be sure that your paper will be written by a native English speaking writer and edited by a proficient editor. Thus, your paper will be absolutely free from any awkward sentence structures and grammatical errors that may compromise its quality.
How to Use Our Exploratory Essay Writing Services?
Regardless of your deadline, we can provide you with a well-written paper tailored to your guidelines. This essay will not only bring you the expected grade but it will also become your source of inspiration. Here are a few ways to use the brilliant exploratory paper example written by one of our experts:
To deepen the area of your knowledge. Reading the paper written by one of our writers, you will definitely learn many new interesting things that will broaden your worldview. Knowing how to write an exploratory essay, you will find it easier to cope with similar tasks;
To use it as a template. We assure you that buying our exploratory essay at WeWriteOnline.com, you will receive a well-structured paper that will help you understand how to organize your ideas in the right order;
To get reliable academic sources. Our writers work with the most credible and accurate peer-reviewed academic sources. Thus, if you decide to buy a custom exploratory essay here, you will get access to several great sources that could be used in your writing.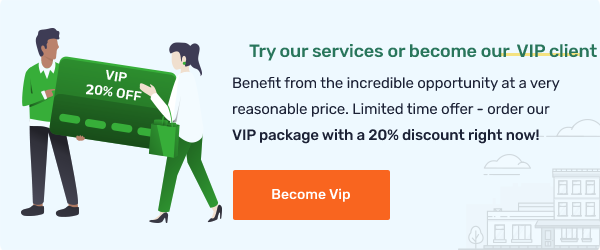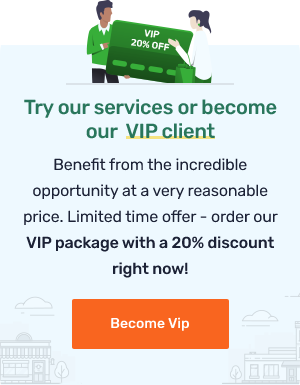 In other words, the benefits of our cooperation are obvious. So, leave your worries behind and place your order now!
Buy Your Papers at the Best Exploratory Essays Writing Service!
We assure you that cooperation with our writing platform will be a life-changing experience. Responsible, creative, and diligent, we are always ready to help you achieve your academic goals. So, use this opportunity and make your academic success closer!