What Is a Literature Review? Useful Information
Before we figure out how to write a literature review paper, let's clarify what a literature review is.
A literature review is a survey based on the scholarly sources united by one topic. To write a great literature review, the writer should study many recent credible publications comparing the approaches used by their authors.
The essential purpose of this paper is to make a comprehensive look at what has already been saying about the topic. Every literature review should consist of several main components, which are as follows:
A basic description of the publication;
A brief summary of the main points discussed in the article;
A discussion of the key findings;
An objective evaluation of the source.
Your Excellent Literature Review Writing Is Just a Few Clicks Away!
Calculate your essay price
Why Should You Need to Know How to Write a Literature Review?
By knowing how to write a review of the literature published on a specific topic, you develop your critical thinking skills, as well as the ability to think analytically. Being able to recognize the shortcomings in the approaches of other researchers, you will be able to create a paper that will have great theoretical and practical value. After all, a literature review is your chance to show your understanding of the topic.
How to Write a Literature Review?
Writing literature reviews is a complex and time-consuming process. However, by breaking it into pieces and treating them attentively, you will be able to cope with this task on a high level.
Define the problem;
Look for the credible academic sources;
Study the materials carefully;
Analyze your findings.
When you are done with the previous stages, you may start working on your essay. Keep in mind that as well as any other academic paper, a literature review should include an introduction, main body, and a conclusion.
The Introductory Section
Firstly, do not confuse a literature review with a book review. In this type of review, the writer examines various articles, books, and other scholarly sources to find suitable materials relating to a specific topic, theory, or research area. They then critically evaluate, describe, and sum-up each text in their literature review. The main purpose of this exercise is to provide an overview of any important literature available or published on a given topic.
The Component Parts
As is the case with doing any type of primary research, there are four simple stages involved in reviewing literature and writing about what you find:
Formulate the problem: What field or topic are you studying and what are its main issues?
Look for suitable literature: This means looking for topic-related materials.
Evaluate the information you find: Here, you must determine which pieces of literature contribute in a significant way to understanding the topic.
Interpret and analyse all relevant data or information: This means discussing any important literature you find and drawing conclusions.
A literature review is comprised of the elements described below:
The writer should provide an overview of the topic, theory or problem they are working on and say why they are reviewing various works of literature i.e. their objectives.
They should divide any works being reviewed into appropriate categories. For example, you could create the following groupings: a) those works that support a specific position, b) those that oppose that stance, and c) those that put forward an entirely different view.
The writer should explain how each literary work is similar and/or different from other works.
Come to conclusions about which works are a) best in the way they consider the argument(s), b) offer the most persuasive opinions, and c) contribute most effectively in developing and understanding the research area.
Things to consider when evaluating each work:
How objective is the work: Is the perspective of the author prejudiced or evenly-balanced? Do they consider opposing opinions or information or do they ignore important facts to prove their point?
How persuasive is the work: Which theses are most persuasive or not at all persuasive?
How valuable is the work: How convincing are the conclusions and arguments put forward by the author? How well, if at all, does the work contribute to understanding the topic?
What is the provenance of the work: What qualifications or credentials does the author have? Does the author support his or her arguments with evidence i.e. with primary source material, historical data, statistics, recent research findings, narrative, or case studies?
Purpose or Use and Definition
Literature reviews can be a vital chapter of any dissertation or thesis or they may be stand-alone papers. Whatever the case, a literature review serves the following purposes:
Puts each literary work into context in terms of how it contributes to understanding a given topic.
Describes how various works relate to each other.
Suggests fresh ways of interpreting a topic, and fills in gaps in existing knowledge.
Identifies previous efforts in a given field to prevent duplication.
Resolves conflict where existing information seems to be contradictory.
Puts the writer's paper into context among existing work.
Recommends areas for further or future research.
NB: A literature review does not in itself present any new scholarship of the primary variety.
Get Professional Assistance with Your Literature Review
When working on your literature review, you will need to spend a considerable amount of effort in order to reach a successful outcome. You will need to find the appropriate sources, organize your ideas, write the paper, and edit it. Writing a literature review in a university is quite different from writing an essay in a high school. As such, when working on a literature review, you will need to use much more complex and multifaceted sources and dedicate enough time to understanding the main principles of writing literature reviews.
Whereas a lot of students are struggling with this sophisticated assignment trying to understand the professor`s instructions, they may also consider another option that will enable them to maintain a successful academic performance without spending much time and effort. If you are overburdened with numerous academic papers and want to delegate some of your tasks on the shoulders of professional writers, then you are just in the right place. Our company is ready to take the burden of challenging academic tasks helping you maintain your successful academic performance. We have hired many skilled and experienced academic writers, who are capable of covering the tightest instructions. We assure you that by purchasing professional academic assistance at WeWriteOnline.com, you will make an enormous contribution to your academic career because we will do everything to make you absolutely satisfied with our writing help. Taking care of your literature review, we will enable you to focus on other academic tasks and extracurricular activities. So, don't think twice and get in touch with our team now!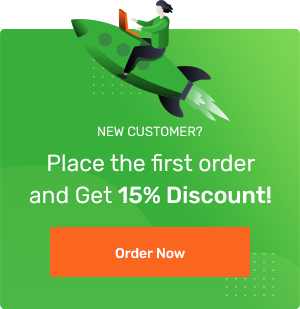 Our Writers Will Create a Supreme Literature Review!
Our long-standing success in the market of writing services derives from our professionalism and attentive approach to every client. When you ask us "write my literature review, please," you can be certain that your request will become a top priority for us. We are proud to claim that our creative and hard-working writers will totally meet your expectations. So, why you should trust WeWriteOnline.com?
Our team consists of talented experts specializing in various research areas. Each of these experts knows how to do a literature review perfectly;
We guarantee a customized approach in every single order. Every paper is written exclusively from scratch for the client, who has ordered it;
We guarantee absolute privacy to every client because respect is an integral instrument in our work.
Only the best representatives of the writing and editing fields received a wonderful opportunity to work at WeWriteOnline.com. So, if you have no idea how to write a literature review, welcome to our service!
Can You Help Me Write My Literature Review? Definitely!
You will certainly enjoy your cooperation with WeWriteOnline.com because we provide our clients with a great number of benefits that are unavailable for the clients of other agencies. Below, you will find the list of guarantees that make us qualitatively different from others.
We guarantee that the quality of your paper will be amazing. Our writers are experienced in writing brilliant literature reviews and know a lot of tips and secrets helping them create impeccable papers;
The prices for our services are pretty affordable. We do understand the concerns of our customers and guarantee that the prices for our services will never hit their pockets;
We guarantee the authenticity of each paper written by our writers as we scan each piece through the latest plagiarism detection software;
You are free to contact us with your "write my literature review for me" request anytime. Our support representatives are online 24/7 for your convenience;
We promise to be on time. Even if the deadline for your literature review paper is pretty close, you can always rely on us because our writers have excellent time-management skills.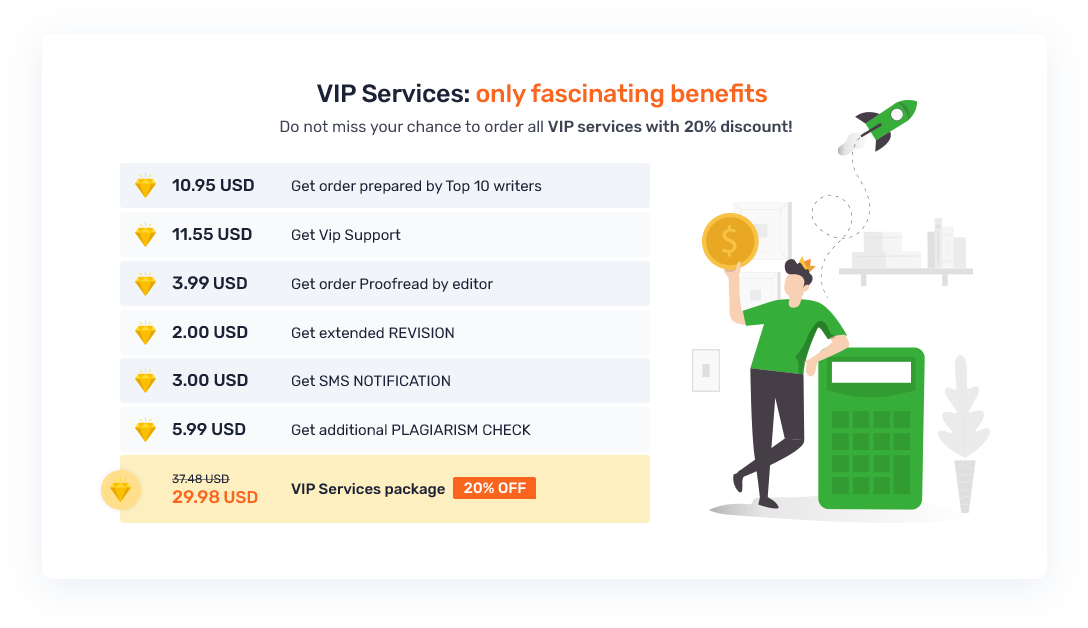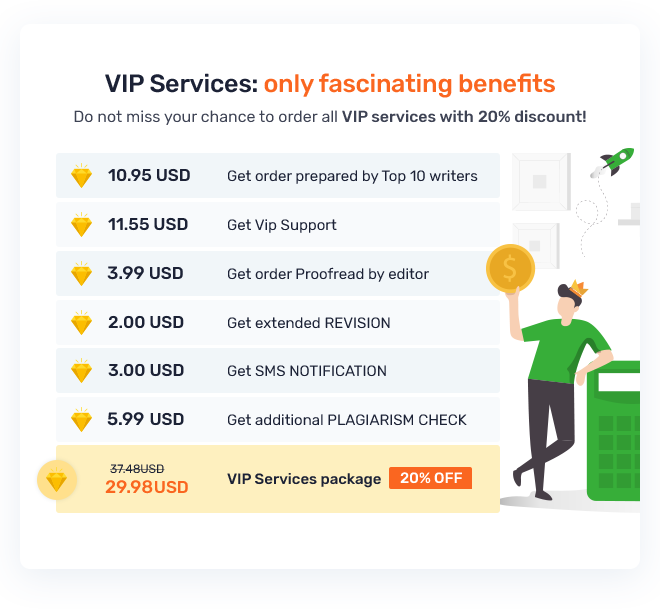 How to Order an Amazing Literature Review at WeWriteOnline.com?
If you are thinking, "I am ready to pay someone to write my literature review" our congratulations! Pass a few simple steps and you will be an owner of a perfectly written piece. The process of buying a literature review paper at our writing platform is pretty easy and convenient.
Register on our website providing us with your e-mail and phone number;
Log in to place an order;
Fill in a straightforward order form letting us know the accurate description of your task;
Proceed with the payment for your order;
Communicate with your writer in the system if you want to;
Download your paper.
We assure you that WeWriteOnline.com is a service you can trust! Just ask us "help me write my literature review" and increase your chances of getting the anticipated grade! Also, we can help you with any dissertation projects.