An IB extended essay is a particularly important academic project, which is an inevitable part of the academic curriculum of the students enrolling in the International Baccalaureate program. Such an essay requires conducting thorough research and presenting findings in a well-structured document written and formatted according to the professor's prompt. In this paper, students should demonstrate their ability to collect data, interpret information, and synthesize findings. Besides, writing an IB extended essay requires good knowledge of the subject. If you need to work on this project but your writing skills leave much to be desired, just contact our IB extended essay writing service and we will help you face this challenge with dignity. Cooperation with the online writing platform does not mean that you are lazy or irresponsible. On the contrary, it means that you take care of your academic reputation and do not want to compromise it by submitting a low-quality paper. If you decide to buy an extended essay at WeWriteOnline.com, we will do everything possible to make all your worries and stress disappear. In our team, we have gathered qualified specialists, who know everything about IB extended essay writing and can create a perfect piece on any topic.
Your Excellent IB Extended Essay Writing Is Just a Few Clicks Away!
Calculate your essay price
IB Essay Writing: Everything You Should Know
If you want to prepare for extended essay writing, you need to have a look at our handy practices and guidelines. Below, you will find several tips that will significantly facilitate your writing process:
What is an IB extended essay? An extended essay is a sophisticated academic task that requires an in-depth investigation of the specific topic and should be written by the student seeking an IB Diploma;
What is the main purpose of the IB extended essay? Such an essay is a great opportunity for a student to demonstrate his or her skills, knowledge, and competencies obtained in the process of the study;
How to choose a good topic for an IB extended essay? You should know that writing a good IB extended essay is possible only if you work with a good topic. Pay attention that you are not limited in your choice, though you need to choose the subject that would be relevant and interesting for your reader;
How long does an IB extended essay have to be? According to common standards and criteria, an IB extended essay should take no more than 4000 words. Pay attention that a bibliography, footnotes, or appendices are not included in the general word count;
How much time will it take to write an IB extended essay? Well, everything depends on your skills, as well as the level of your preparation. Some students need several days whereas others need a few weeks for completing this essay;
Should I seek some guidance from my teacher? Yes, definitely. In case you experience any difficulties with understanding your instructions, you should appoint a meeting with your professor and ask them for advice. The IB extended essay coordinator will gladly assist you in providing you with the well-written extended essay examples that will help you find out how your essay should be written and structured. Besides, you need to pay close attention to the extended essay format indicated in your prompt.
Recommendations for Extended Essay Writing
Cover Page
You have to place your title indenting ¼ of the page. You should create an original and creative title by following a simple rule – your research question cannot constitute the title. Your title should be based on the research question, but it should represent the essence of the whole paper and make the reader interested in exploring it. Usually in the top left corner, there is a need to include a header:
Student's name___________
Extended Essay (First Draft)
Advisor: Mr. or Ms._______
TOK Teacher ____________
Word count ______________
Date____________________
Page Numbers
The cover page should not include a page number. The rest of your essay pages should be numbered. To add a page number, you should use "Insert"menu tab in MS Word.
Table of Contents
This part enumerates all sections included in essay writing (Abstract, Introduction, Main Body paragraphs, Conclusion, References/Biography, Appendices, etc.). If your sections include topical subsections, be sure to add them in your Table of Contents. Please remember that all your points from the table of contents should introduce a specific page number. Your major essay parts should be bold, whereas other subsections should be indented from the left margin.
Abstract
Your abstract should take no more than 250-300 words. It is a small summary or synopsis of your essay, which mentions the focus of writing. It should be written in 3rd person. You should state your research question. Sometimes instructors ask to include a word count of the abstract in the end of the page. Your abstract should be placed right after the Table of Contents.
Introduction
Your task is to introduce the topic. Please provide enough details for the reader to properly comprehend your research question and what you attempt to discuss. Remember that in comparison with simple essay writing, an extended essay should be based on a clear research question. It remains the central idea of your paper, which should be explored in the whole paper. In order to reach good results in writing, you should focus on a narrow topic. Focusing on a limited scope and narrowed topic will give you an opportunity to explore it to the full by providing relevant details only. Always state your research question in this essay part. Since extended essay writing usually takes around 4000 words, your introduction should include enough details about the research question under analysis. Usually introduction is a part that enables readers to see how well you can identify the research question, if you managed to gather relevant information and extract the essence, etc.
Do not forget not only to introduce your research question, but also state why it is worth exploring and what made you choose this specific topic (unless your topic was assigned by the professor). Every introductory paragraph should include a thesis statement or your hypothesis about the research question. Please differentiate between a thesis statement and research question. Your thesis should sound like an assertion or "backbone" of the research conducted on the topic. Sometimes researchers compare a thesis statement with a research questions, claiming that it is a "game plan" used to reach and support the research question. Now you can move on to the creation of main body sections.
Thesis Statement
As we have already mentioned, it is a part that relates to introduction. It should be placed in the end of introductory paragraph. A writer should take a clear position and explain his/her point (main argument). Afterwards, the rest of the paper should be a response to the suggested thesis. Make sure you include a clear, organized, and well-expressed thesis that does not imply any logical fallacy. Defend your thesis in main body paragraphs and restate it in conclusion.
Main Body (Methodology and Results – If Applicable)
Main body sections vary depending on the discipline and your professor's instructions. However, in extensive essays, one can usually find the following points:
An approach towards exploring the research question.
Analysis of the research question along with interpretation of evidence (be sure not only to include outside research but also evaluate it and state its importance).
Your own argumentation.
You can find various option of how to organize your main body paragraphs in an extended essay on the web. However, the main point is to clearly express your research question and introduce relevant evidence only. Your arguments should sound convincing and valid. Do not think that presenting research ideas of others is a good way out. In essay writing, readers expect to see your standpoint as well. For this reason, you should apply both critical and analytical skills to impress your reader to accept your points of view. Remember that you should follow a specific plan by creating your main body sections. "Freewriting" should not be used because your main body sections must be clearly organized and based on specific evidence. It is preferable to refer to both primary and secondary sources. Always focus on credible sources only because your professor may claim that your textual evidence is of no scientific value.
Conclusion
Your conclusion should discuss the same research question but in different words. The task of a writer is to restate a thesis and provide a logical explanation of why it is correct. If you have some unsolved questions that require additional research, please mention it as well. Remember that concluding is more about summarizing what has been already stated before. Therefore, you should demonstrate your ability to arrive to logical conclusions instead of introducing new ideas. You should discuss the key notions from the paper.
Illustrations, Data, Charts, Graphs
If you want to add some visuals, be sure they are placed correctly in the text. By adding any illustration, chart, graph, etc., you should follow specific formatting rules. Do not forget that all illustrations should be properly explained.
Appendices
This section should include large illustrations that could not fit within the main body sections. Professors ask students to include and explain tables within the text if they do not significantly influence a general perception of information and do not distract readers' focus.
Citations
You are bound to introduce outside research ideas in the paper, which should be properly cited. Depending on the chosen citation style, you will have to include footnotes/endnotes or parenthetical citations. Be sure you properly follow all referencing rules not to be blamed for plagiarism. You can use various guides online (e.g. Purdue Owl, Chicago Style Guide, etc.) that will show you how to correct formatting should look like. Remember that all used sources should be both cited within the text and reflected in the reference list. Your reference or bibliography list should be alphabetically arranged. In an extended essay, students usually have to utilize around 15 sources. History papers usually include 30-40 references in the list.
Sometimes professors ask to submit drafts of extensive essays. They should include a shortened version of your paper with all the abovementioned sections. Your paper should be clearly organized and remain visually attractive. Use Times New Roman or a similar font. Do not forget about transitions that will make reading smooth. Always proofread your paper before submission or ask someone to help you correct all grammar and formatting mistakes.
Benefits of Buying an IB Extended Essay at a Reliable Online Writing Service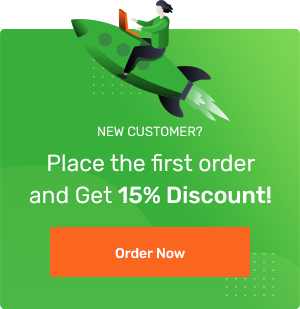 Whereas some students can cope with this task without any problems, others do not have enough skills and knowledge to handle it successfully. What to do in such a situation? We assure you that you can greatly benefit from cooperation with our IB extended essay writing service because this platform is known as a trustworthy writing platform where all students can get premium quality writing assistance at an affordable cost. If you have any difficulties with understanding how to write an extended essay, you should just get in touch with our professional writing team and we will provide you with exclusive help. Having a good companion in the world of academic writing, you will be able to improve your academic performance without spending extra time and effort.
Our reputed IB extended essay writing service will provide you with a marvelous paper regardless of how urgent or difficult your assignment is. For many years of hard work, we have already provided our customers with hundreds of great papers. Buying your IB extended essay at WeWriteOnline.com, you can be sure that it will be absolutely customized. Here, at our writing service, we create each essay individually for a customer, who has ordered it. What is more, we always assign a writer with sufficient skills and qualifications in every single order. For example, if you want us to write your IB extended essay on a marketing topic, you can be sure that we will assign a professional marketing expert, who will provide you with a masterpiece that will exceed your expectations.
Why Should You Choose Our Writing Service?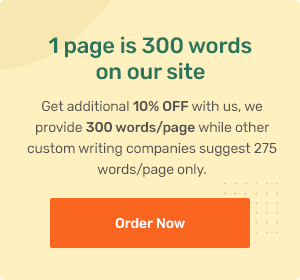 Well, although there are many writing services offering their assistance, you need to consider cooperation with our legit writing company. When choosing your writing provider, you need to be very attentive keeping in mind that those agencies guaranteeing ridiculously cheap prices will not provide you with a good result. If you want to entrust your academic reputation to the team of qualified writers and editors, you need to turn to WeWriteOnline.com. All our customers get access to a number of benefits including plagiarism-free papers, total confidentiality, free revisions within the first 48 hours after the order delivery, timely delivery, 24/7 support, and many other guarantees.
How to Get an IB Extended Essay?
Provide us with your assignment details including the topic of your paper, required length, formatting style, etc. What is more, make sure to upload all the important files;
Pay for your IB essay. We use only the safest payment systems, which allows our customers to purchase our writing services without being afraid about the disclosure of their private information;
Download your essay and submit it!
When Should I Buy an IB Extended Essay?
Given the importance of this academic project, you need to place your order as soon as possible to provide your writer with enough time for researching, writing, and editing your paper.
So, if you want us to assist you with your IB extended essay, do not think twice and choose our IB extended essay writing service. You will not regret your choice!