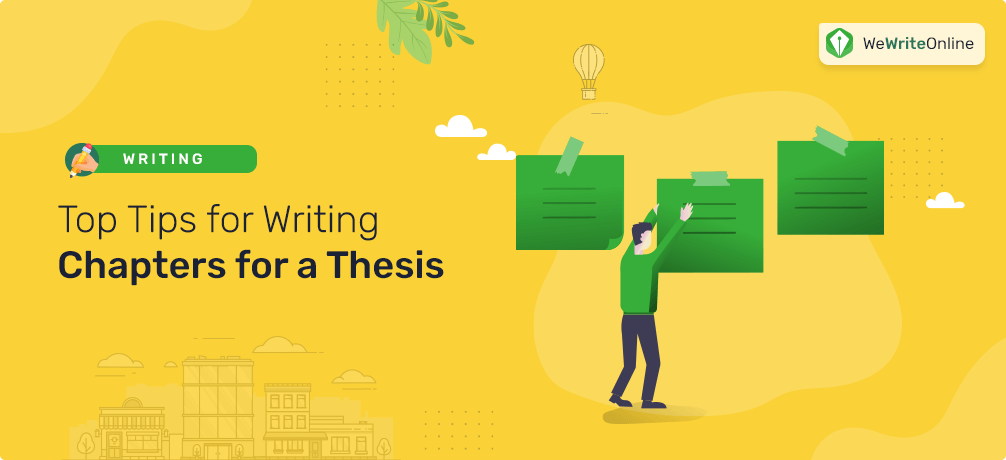 In the process of writing dissertation chapters, it is essential that one clearly understands the fundamental principles of dissertation writing. So, what is a dissertation? A dissertation is a type of formal academic writing, which is usually the final assignment of a doctoral studying program. When a Ph.D. student is working on a dissertation, he/ she is expected to carry out original research on a specific topic, provide a comprehensive and detailed literature review, provide some recommendations for future studies, as well as draw some relevant conclusions and summarize the key findings. A dissertation is an important academic paper since its core purpose is to contribute to the general subject area or a specific research field. Thus, it means that dissertations are available in databases and libraries for the other scholars when they want to conduct their research and rely on some peer-reviewed sources. When the process of writing a dissertation proved to be successful, after the final professors` approval the dissertation can be forwarded to publication.
This guide describes the various sections and/or sub-sections that should be included in a dissertation. You should find the advice provided here useful when trying to work out what sections to place where and in what order. In fact, WeWriteOnline.com uses this template when asked to help with dissertation projects.
A dissertation should be structured as follows:
A cover or title page
An acknowledgements section
A dedication section, if required
The paper's abstract
A ToC (Table of Content)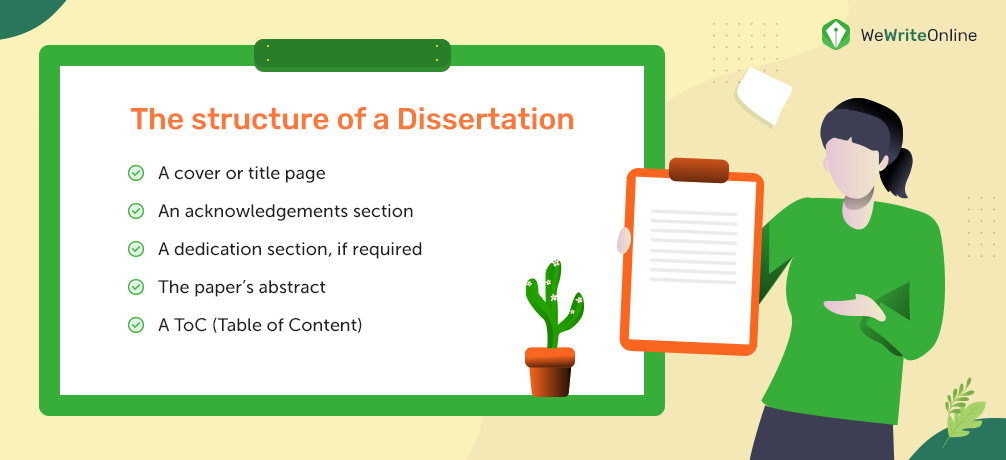 This is a list of:
The main sections and any sub-sections in your paper
Any charts or tables in your paper
Any illustrations or figures in your paper
The Introduction Chapter

This section introduces the reader to your study or research project
Mentions any businesses or organization(s) covered in your study.
Provides a statement concerning the research question or problem
Sets out the objectives of the project
Describes the paper's structure.

Literature Review

Chapter introduction
Discusses and sums up any literature the writer has reviewed
Recaps on the research question or problem.
You need not be too descriptive about any literature you review. A good rule of thumb is to provide two similarly balanced critiques of any two works by authors with different opinions on a particular topic.
The Methodology (or Methods) Chapter

Set out your view of your research or dissertation project
Describe your research approach
Talk about your research strategy
Tell your readers how you gathered topic-related data
Say how you analyzed this data
Describe any problems you had getting access to data
Discuss issues related to reliability, validity, and any assumptions or generalizations in your work
Say if you encountered any ethical issues
Mention any limitations related to your project.
When writing a methodology chapter, it is essential to justify your reasons for selecting a specific methodology or approach over other available options. If the method you chose falls into the positivity category rather than the interpretative variety, why did you do so? The following sections are next:
The Results/Findings Chapter

In the event you used quantitative-style research, you should provide all relevant figures with a description of the results or findings.
If your research work is of the qualitative variety or if you used case studies, you will need to present your most crucial findings along with a description of these.

The Discussion Chapter

Provide justification for choosing a particular topic
Recap on the literature you reviewed and your choice of methodology
If you used sampling, describe and justify this
Briefly review your findings or results
Provide a description of any analysis you did. Divide your research question or problem and address each individual part in terms of your literature review and results. Then summarise the answer to the complete question or problem.

The Conclusion Chapter
The Recommendations Chapter
Bibliography or List of References
Appendix or Appendices where applicable.
Steps on How to Write Dissertations
When it comes to the overall process of writing a dissertation, it is significant to follow specific steps that will help you to structure your paper properly. The main six steps towards successful and effective dissertation writing are the following:
Make sure you choose the final topic for the research and send it for approval.
Write a letter of intent and send it to the committee for approval. Make sure your goals behind dissertation writing are clear and convincing.
Write a dissertation proposal and get ready for its defense.
Conduct comprehensive research on the topic and involve yourself in the process of writing dissertation chapters.
After you finish the dissertation writing the last chapter, get ready for presenting the dissertation findings in front of the committee.
Following the Right Format When Writing Dissertation Chapters
Normally, dissertations are formatted according to APA citation and formatting style, so you need to make sure you are well versed in its main principles. If there are some specific expectations and requirements concerning formatting, you need to clarify them with your professor.
Being good at storytelling is an advantage when it comes to writing a worthwhile dissertation. While you may not be expected to interview or survey various groups or individuals, it is important you understand any business operation that features in your study. You should additionally understand any literary works you review and any methods you use, to the extent at least that you are able to write a convincing dissertation or thesis that fully addresses your research question or problem.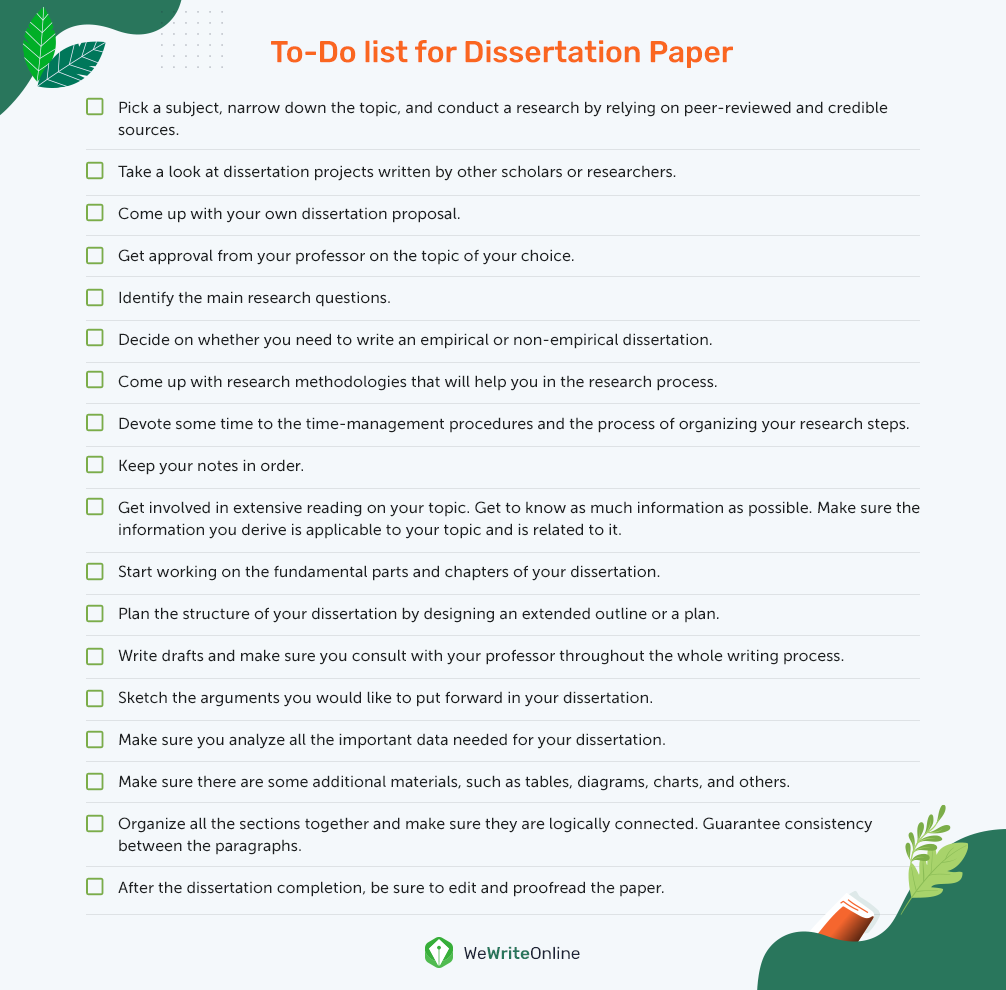 How to Write a Dissertation in the Most Effective Way
If you have reached some dead end with your dissertation writing and you do not know where to move next, be sure that our dissertation writing service will help you with that a lot. WeWriteOnline.com hires the most experienced and competent writers who are ready to embrace your dissertation project and provide you with premium-quality guidelines. With our company, you will surely get the grades you deserve. Apart from custom writing help, you can also get a specific dissertation writing guide that will help you organize your paper in a thoughtful and clear manner. Moreover, when you cooperate with our writers, be sure that you will be able to formulate your thesis statement and build it in a strong and convincing way.
The Importance of Hiring Expert Writers When Looking for Custom Writing Help
When you have made up your mind to seek expert help when writing a dissertation discussion chapter or any other chapters in a dissertation, be sure to double-check whether you cooperate with professional writers who have solid experience in dissertation writing and in your topic/discipline in particular. Dissertation writing should not only demonstrate that you have properly understood the material and can apply your knowledge to practice. It is even more important to communicate a clear message or idea across and make sure you are well understood by your target audience.
Therefore, when you are placing your dissertation order with WeWriteOnline.com, make sure you are assigned a writer who has sufficient experience in your field of research. When you cooperate with a seasoned writer, you can be calm that he/ she structures the dissertation properly. If you wonder what are the five chapters of a dissertation, be sure that your assigned writer will clearly explain you and will help you format the paper in a proper way.
One of the greatest benefits of our custom dissertation order process is that you can be sure of the quality of service. Moreover, due to the user-friendly interface and easy ordering procedure, you will not have any trouble placing the paper even if you are a first-time customer. To get a dissertation from WeWriteOnline.com, you will need to visit the company's website and log into the order placement platform. After you create your own account, you will need to contact our customer support team and then provide all the information and specific details about your order.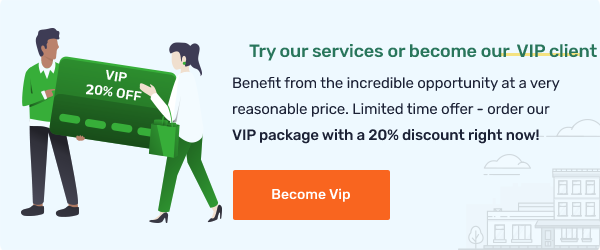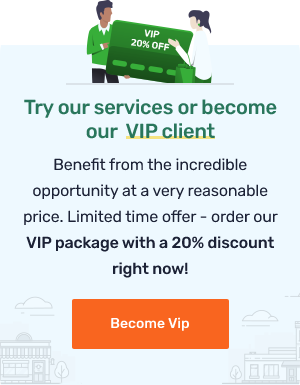 Our simple ordering procedure will give you the following guarantees:
After we receive an order from you, we will assign it to the most suitable writer who matches your requirements.
Your assigned writer will adhere to all requirements and instructions.
After completion, your paper will go through a thorough quality control check in terms of editing, formatting, proofreading, and plagiarism check.
You can order drafts for your dissertations and receive your paper in chapters.
You are given an opportunity to send free revision requests within the first 48 hours after the order delivery in case you have noticed some inconsistencies or inaccuracies concerning your paper.
If you have made up your mind and would like to place an order with us, follow three simple steps:
Provide general information on your dissertation project. This is the first stage where you are expected to provide detailed information on your dissertation projects, such as the topic, the expected grade, the word count, the deadline, the discipline, and other aspects. As soon as you fill in the order registration form, be sure that your assigned writer will work on the order in accordance with all requirements and integrity policies. Apart from providing order details, you will also be asked to leave your contact details, such as the email address or telephone number so that we could get in touch with you when needed.
Send us specific requirements for your paper. If you have some samples, templates, or additional materials, be sure to send this information. If you have some readings, you will also be able to upload all the instructions.
Wait till the assigned writer starts working on your paper. You will have to pay for the order and after that, the best writer will be assigned to work on your dissertation project. Our company accepts online payment methods, so be sure that none of your private information will be disclosed.