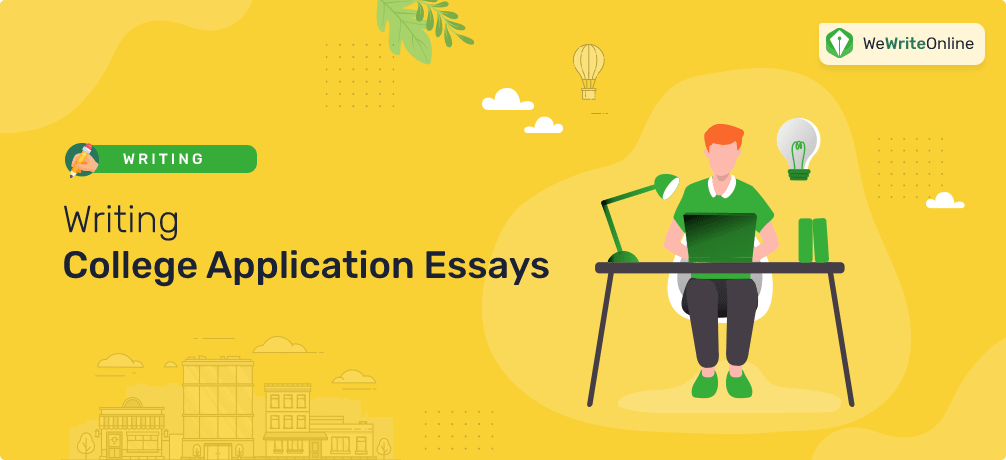 Everyone deals with application essays, whether you want it or not. A successful application essay is able to help you become more competitive in terms of job search, colleges or promotions. These essays belong to the type of writing that helps people understand what kind of person they are and what exact goals they have.
Application essays are required by most colleges, their size and content depend on the specific institution. You might be asked to write a short one or a three-page piece, so get ready and check the following tips.
Dos and Don'ts of Writing College Essays
If you are a great student with top grades, but with a poor application essay, you can lose your good rating, that's true. That's why you should not rely only on your grades, but also on your writing skills. NACAC made a few recommendations based on the information from the deans of various colleges, and we have compiled that information for you.
TOP 10 Dos for your application essay
Your essay should be informing, a little bit amusing and revealing.
Your self-presentation should be modest and humble.
You should be yourself.
Keep to the questions you have and the word limit.
Show matureness, positive thinking, and hard work.
Show that you have studied the main information about the university you're applying to.
Reveal more information about yourself that could be useful, your hobbies, lifestyle, etc.
Take time for editing and proofreading your essay.
Use synonyms.
Explain the facts, which you provide.
TOP-10 Dos
Don't write too much.
Don't boast and don't be arrogant.
Try to give your actual thoughts rather than what is expected.
Keep strictly to the questions.
Don't demonstrate negativism, shallowness, and disrespect.
Don't say that you don't have any idea about the college and its courses.
Don't lie about yourself.
Don't send an essay with mistakes.
Don't use the same words in your writing.
Forget about excuses for bad grades.
Pay more attention to your application essays, they're able to help you get in.
Tips for Writing College Application Essay: How to Write an Exemplary College Application Essay?
Are you looking for some efficient tips for writing an essay for college application? In our guide, you will find several helpful strategies applied by the best admission essay writers in their work. Follow these suggestions point-by-point and you will be able to create a perfect essay to get accepted into college.
Study your prompt carefully.
Actually, it is, probably, the most important point is the list of tips for writing college application essay. You need to understand that creating an application essay is a rather time-consuming procedure that requires good writing skills. If you want to optimize the writing process, you need to make sure you can work on every single point of your instructions. We assure you that only by understanding the task properly, you will be able to create an excellent paper that will bring you the expected outcome. Also, when the paper is written, you need to double-check whether it fits the prompt. When writing a college application essay, you have to focus on one-two ideas that will help you showcase your personality from the best perspective. Though the prompt may sound pretty trivial, you should realize that this essay is your chance to spark your insight and creativity. So, in order to compose a great application essay, you need to study the guideline carefully and find out what is expected from you. In other words, if you want to receive good feedback, following the prompt precisely should become your priority;
Brainstorm.
Creating a great paper is simply impossible without brainstorming. Brainstorming is a creative process that should make you think over the topic and understand what sets you apart from other applicants. This stage is necessary to flesh out all the possible tricks that will engage your reader. When brainstorming, you need to do the following:

Reflect. If order to return your application essay with positive feedback, the admission board members want to see what makes you better than other applicants. As such, when brainstorming, make sure to find the answer to this question. What are your key strengths? In what way you can fit this educational institution? What do your friends say about you as a student? Take some time to answer these questions and thinking about what makes you a perfect candidate for this position;
Write all the ideas that come to your mind. Though you may doubt the efficiency of this technique, we assure you that it is pretty helpful for making your essay outstanding. When working on your essay, you will just take the most interesting ideas and develop them into an excellent narration;
Choose the story to tell. Any application essay requires telling a story. This story can be about everything pertaining to your previous experiences, career aspirations, etc. You need to introduce yourself as a responsible, goal-oriented, and passionate person ready to broaden the horizons and break the limits.

Create an outline.

As a result of brainstorming, you need to make up an outline or a mind map that will help you keep all of your ideas organized in the right order. Cooks always rely on recipes. Architects often use blueprints. Indeed, a good plan is an integral instrument for reaching success in any area. So, after you are done with brainstorming, you need to compose an outline that will break down your essay into several sections. When writing an outline, make sure to consider the following points:

Keep in mind that all good stories have a beginning, a middle, and an end. As such, you have to shape your narration in such a way to divide it into an engaging introduction, the detailed main body, and an impressive conclusion. Following this classic structure will enable you to make your story easy-to-follow;
Choose a good strategy. Think about how you are going to engage your reader. Pay attention that the admission committee representatives read dozens of boring admission essays on a daily basis. To prove that you are different from other applicants, you need to create a truly engaging piece that will explain that you are just the student they are looking for;
Write an essay in your own voice and style. Of course, you may use some ready-made application essays available on the web for boosting your writing inspiration and learning some helpful college essay writing tips. However, to reach the best outcome, your essay should introduce you, your experiences, and your accomplishments.

All in all, by planning the writing process carefully, you will have enough time on the pre-writing, writing, and editing stages.

Write your application essay.

Now, when you are done with all the preparation stages, you may start writing your paper. By this moment, you should clearly understand what you are going to write in your essay. So, follow your outline precisely gradually moving from one idea to another. Now you are writing a rough draft, so you should not pay much attention to the formatting or mechanics of your paper. Focus mainly on the content trying to make it sound appealing and engaging. Below, you will find some college application essays tips that will help you create an amazing application paper:

Keep your essay personal. By including many irrelevant details, you will lose your reader. Start from discussing the most interesting ideas gradually moving to the less important ones;
Be specific. Avoid being predictable as it will make a bad impression on your reader. When developing your arguments, you need to use the interesting plot twists, facts, or examples;
Always be yourself. There are so many standard application essays discussing the same things. You have to be yourself in the world of clones and this strategy will definitely bring you success;
Be concise. Do not write five sentences when only two will do. Including only the appropriate and relevant information is a must when it comes to application paper writing.

Proofread your essay.

Proofreading is the last stage of the writing process. You should never underestimate its importance because it is a chance to get rid of all the awkward sentences and mechanical flaws. You have invested much time and effort by this point, thus you should revise your text thoroughly. A single typo or grammatical mistake will show your carelessness, which is not good for getting a good grade. So, how to revise the paper properly?

Take enough time for proper revision. We recommend you to start writing your admission essay early in order to have a considerable amount of time on proofreading. Ideally, you need to have some pause after the writing process in order to be able to look through your paper with fresh eyes;
Do not rely solely on the computer check. Of course, various automatic grammar checkers significantly facilitate the editing process. However, you should understand that working according to a certain number of rules and algorithms, they will not find all the mistakes you could commit. Only the thorough manual check of your paper on different layers will bring you a good result;
Ask another person to have a look through your essay. Undoubtedly, after spending so much time writing your paper, you will find it pretty difficult to find the grammatical, spelling, and punctuation flaws. Therefore, we advise you to find some person with good English literacy, who will double-check your essay and provide his or her feedback;
Read your admission essay backward. Though it may seem pretty weird, we assure you that this technique is very effective as it helps focus mainly on the paper's mechanics instead of its content;
Check your paper for consistency. When moving from one idea to another, do not forget to use proper transitions. Also, when applying to a specific college, make sure to include its title within the essay. If you are applying to several different colleges, adjust your paper to the prompt suggested by the specific educational institution.

Tie up loose ends.
We do hope that our tips for writing a college essay application will help you reach the expected outcome. You worked hard to write your application essay. Now, it is time to finalize it. Remember to submit your paper on time because a late submission may result in a penalty. When you are asked to submit several application documents, make sure to upload them in one e-mail. After all, you should understand that your admission essay is a great chance to represent your candidacy from the best angles. Use this opportunity and achieve your career goals!
Additional College Admission Essay Tips
Now, when you know some helpful tips for writing college application essay, you can cope with your task without extra effort. One more helpful tip that will help you succeed is to forget about panicking. We assure you that by applying enough perseverance and dedication, you will be able to create a fantastic admission essay that will make the admission officers claim, "Yes! This applicant is just the individual we have been looking for!" If, after learning our tips for writing a good college application essay, you still believe that you cannot cope with this task on a high level, you can always address our writing service and we will provide you with the premium writing assistance. Having many years of experience in admission essay writing, we can handle the most complicated tasks as each of our writers knows how to write a college application essay of exclusive quality. Let us handle your task and start packing your bags for college!