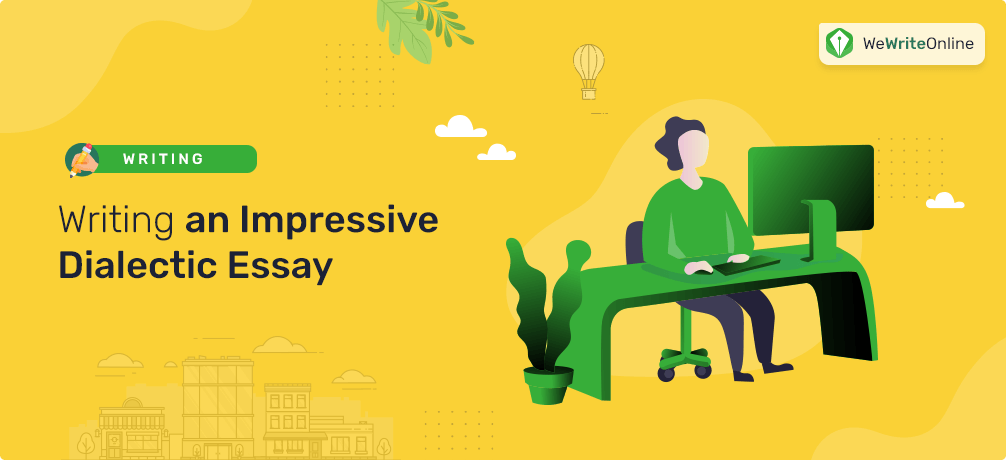 What Is an Impressive Dialectic Essay?
When preparing your dialectic essay, you will be required to explore a controversial issue. For this reason, you should look through the articles on the Internet, in journals, or newspapers. In such a way, you will gather enough data about the discussed question. Do not forget to make proper citations paying attention to the chosen academic format.
You may find a lot of useful information on the web about preparing such kinds of essays. The most important thing is to use reliable websites. However, you may also follow the detailed instructions given below.
Paper Structure:
Introduction
The introductory paragraph presents the subject of the work. This section should include:
The issue that is going to be discussed in the essay.
Different opinions about the examined question.
The point which will demonstrate the importance of exploring the chosen topic.
Background Details
Give readers useful information about the examined point.
Presenting the Point of View (Part 1)
Focus on the key idea of the paper. In this paragraph, you need to provide the most powerful evidence. It means that you should present the opinion which you support. Explain why you consider the stated opinion objective. Give information about the academicians who share the discussed point of view.
Presenting the Point of View (Part 2)
Here, you should examine the main idea of the work as well. Present one more opinion about the explored matter and indicate its supporters. Provide a few arguments to support this viewpoint.
Analyzing the Presented Opinion
State why the opposite point of view is poor. Analyze the arguments provided to support both viewpoints.
Personal Opinion
Present your personal point of view on the discussed topic. Provide your conclusion. Why do you take such a position? Put forward strong arguments to affirm your decision.
Bear in mind that it is necessary to mention historical factors that influenced the development of the matter.
Mind the grammar, punctuation, and spelling issues. Write a gripping paper. Find out whether readers know something about the examined question.
When preparing a dialectic essay, it is important to check the following points:
Are the provided data correct?
Is the covered topic significant?
Should everyone be treated in the same way?
What if people will act identically in different situations?
Objection
In the next paragraph, you need to present the opposing viewpoint, as well as the arguments of your opponents. This objection should refer to the previous argument, not to the thesis. In such a way, you will be able to transform your essay in a debate. Your reader will see that you acknowledge that there are several viewpoints but you can provide solid arguments opposing them.
Response
In the following paragraph, you need to suggest a response to the objection. Pay attention that your response should be supported by strong evidence other than the one that was mentioned in the introduction. Although this paragraph continues your debate, you need to present new arguments.
Conclusion
In the last paragraph of your dialectic essay, you need to wrap up your and summarize your debate. Pay attention that you should not change your initial position and introduce new arguments.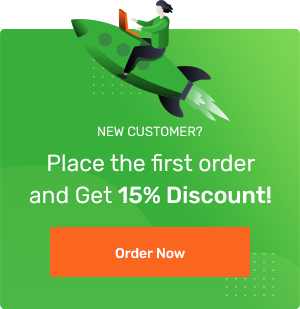 How to Write an Impressive Dialectic Essay?
When you need to write a dialectic essay, pay attention that your main goal is not to provide a mere dispute but to present an in-depth investigation of your topic in which you will suggest several opposing viewpoints supporting them with solid evidence. In other words, a dialectic essay resembles a dialogue on a particular topic presented in the form of an academic essay. To please your reader, you need to focus on two contradictory arguments and discuss these viewpoints from different perspectives. What is more, you need to show the relation between these viewpoints. Writing a dialectic essay requires solid knowledge, as well as good analytical and synthesizing skills. Before you start working on this essay, you need to study the well-written samples of dialectic essays in order to find out how to develop your arguments, how to structure your ideas, etc. To create a truly good paper, you need to spend enough time on research and brainstorming as these stages are integral parts of the writing process.
If you want to create a perfect dialectic essay, you need to work with a perfect topic. Such a topic should provide you with room for discussion and be interesting for your reader. As such, you need to spend enough time selecting a subject that would match your research interests. If you think that you will be able to write a great dialectic essay in just a few hours before the deadline, you are mistaken. Given the intricate nature of this task, you will need to spend a few days or even weeks writing such an essay. Finally, to bring you a good grade, your paper should fully meet the requirements provided by your teacher.
If you have any difficulties with understanding how this essay should look like, you should not waste your time but get in touch with our reputed dialectic essay writing service. Having sufficient experience in writing dialectic essays, our writers will be able to cover any topic, even the most difficult one.
Writing a dialectic essay is a great challenge for a student having no sufficient skills and knowledge. If you are one of them, you should learn more about our customer-centered writing company that will help you improve your academic performance without spending an enormous amount of time and effort.
How to Choose a Good Writing Service?
If you are searching for a writing company with a brilliant reputation, you should be very careful. Unfortunately, there are a lot of scammers that offer unbelievably low prices but cannot provide high-quality papers. If you do not want to put your reputation at risk, you should try purchasing your paper at WeWriteOnline.com. This service is known as a trustworthy writing platform where all students can receive expert help with dialectic essay writing or any other academic task. Taking care of the needs of our clients, we provide all of them with many attractive benefits that turn our cooperation into a truly successful experience. In particular, you can be sure that at the end of our cooperation, you will receive a well-written essay that will be absolutely free from plagiarism. Besides, you can be sure that it will be delivered to your personal profile without any delays.
So, if the deadline is approaching and you do not have any idea how to write a dialectic essay, stop torturing yourself and place your order at our writing service. Having vast experience in academic writing, we know how to provide you with dialectic essay writing help that will exceed your expectations!
Buy Dialectic Essay at a Reliable Writing Platform Today!
If you do not want to compromise your academic reputation by submitting a low-quality essay, you have the only option – to purchase dialectic essay writing help at the online writing service. If you decide to try cooperate with WeWriteOnline.com, we will accompany you from the moment of placing the order until its submission. Our platform has a brilliant reputation in the writing industry for its fair treatment of customers' needs, hard work, and a system of values that allows providing each client with exceptional quality and support. Choosing our writing service for ordering dialectic essay writing help, you will be absolutely satisfied with your decision because the paper written by one of our professionals will be not only an instrument for getting a good grade but also for improving your own writing skills. Once you place your order at WeWriteOnline.com, you will never look for others. Our company provides its customers with the most attractive price and quality ratio available in the writing industry.
Calculate your essay price