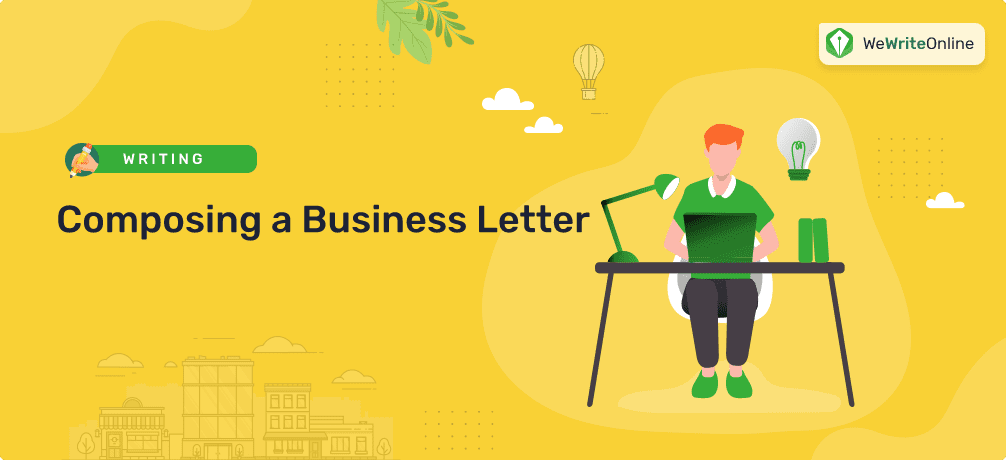 Business writing is a formal way for businesses and organizations to communicate with each other. This type of writing is used primarily for providing information, persuading someone, promoting something, inviting someone to an event, confirming/approving, or rejecting something. There are more purposes for business writing but these are the main ones. Now writing a letter to a business partner or company is different from writing the one to your friend or relative. There are rules that flow out of business writing principles that one has to follow when developing such a letter.
Composing a Business Letter
Clear purpose. Your business letter has a clear purpose and the receiver has the right to know it as soon as possible. It is important that you clearly state why you sent this letter.
Conciseness. When it comes to business people you have to know that they value their time as no one else does. Time is money. So don't waste any time on literary devices and unnecessary words.
Audience. Pay careful attention to whom the letter you are writing will be addressed. Know your reader's needs and allow that awareness to shape your wording.
Formal Tone. Never try to be informal in a business letter and pay attention to the potential ambiguity of your words.
Format. Adhere to standard form of a business letter. It will eliminate confusion and will help the reader understand your intentions. There are several formats of business letters you have to know prior to composing one.
If you have troubles with business writing you can always order our services. Experienced writers will be at your service to provide the letter that you need in no time. You can contact their support team– they will be able to help you with any business writing challenge that you face.
Business Letter Structure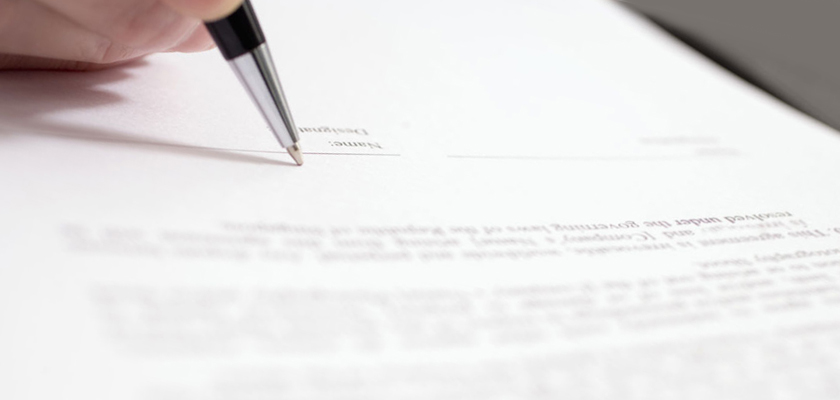 When composing a business letter, you should know that following the appropriate business letter structure is particularly important for its readability. If you want to create a superb business letter, you need to include the following elements:
Opening. First and foremost, you need to include the date when your letter is written to help your recipient understand if it is relevant. Also, you need to include the recipient's name, position, and address;
Salutation. You may address your recipient "Dear" along with his or her name. For instance, you may write "Dear Mr. Jones." If you don't know the recipient's gender, you may write full name such as "Dear Joe Green." Finally, if you don't know who will be your recipient, you may write "To whom it may concern."
Main body. In the first paragraph of your letter, you need to include the most significant information. The next paragraphs should provide your reader with more details. Finally, your last sentence should include a call to action. For example, if you are composing a business letter to announce a meeting, you may build it in the following way. First, you need to inform your recipient that a particular meeting is going to be held on a specific date. Then, you have to provide your recipient with more details about the meeting (Who will be present? What is the purpose of this meeting? etc.) Finally, you need to say that you want the recipient to visit this meeting;
Closing. At the end of your letter, you may write a formal closing such as "Sincerely" or "Best regards." Regardless of what closing you choose, you need to put a comma after it;
Signature. Then, you need to skip four lines after the closing and write your name. Skip one more line and write the name of your company;
Enclosure. If you are going to attach any documents along with the letter, make sure to mention them.
We do hope that our suggestions will help you facilitate the process of writing a business letter. One more point that should be considered if you want to reach a satisfactory outcome is a business letter format since it determines how your letter will look like. Most probably, you will use the block business letter template because it helps keep a letter clear and easy to read.
Business Letter Example
Below, you will find a sample that will help you figure out how to write a professional letter.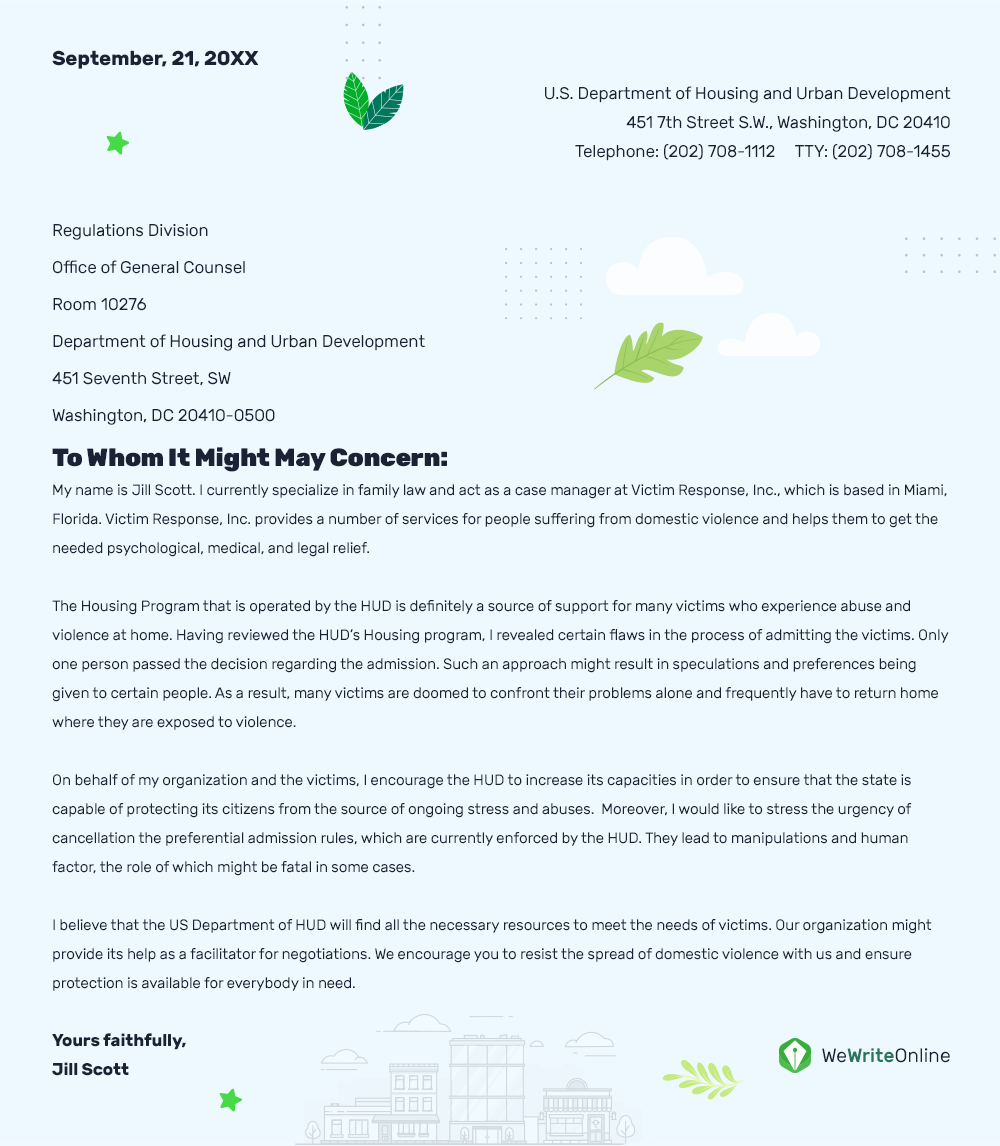 Don't Know How to Write a Business Letter? Rely on Us!
If you feel that composing a business letter is not something you can do well, you can always order it at our writing service. Our company has been providing high-quality business letter writing services for many years. Each of the writers working in our team knows how to format a business letter in such a way to make it look engaging and easy to read. Buying your letter at our writing platform, you can be certain that your personal information will be carefully protected from disclosure.