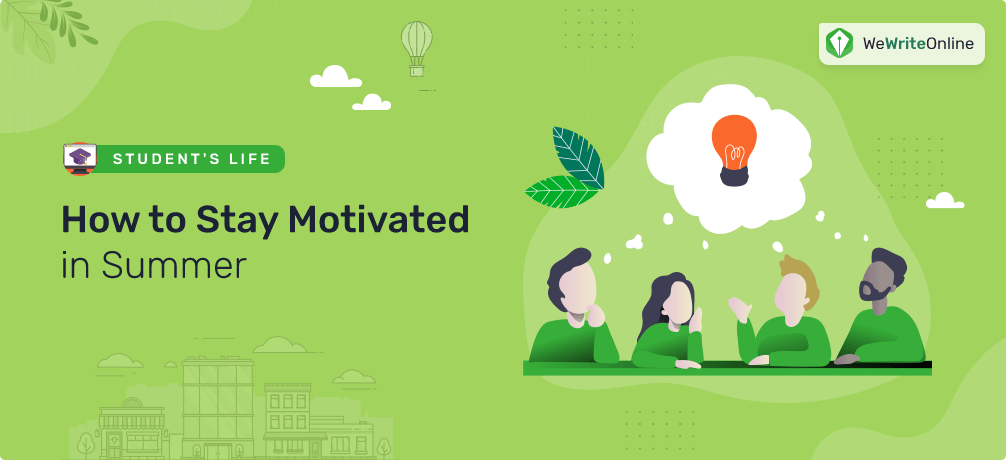 Summer is the season when the temperature rises, but productivity is on the decline. There is a great number of factors that contribute to this, including warm weather, the lack of vacation, and summertime distractions. During this time, people find it difficult to manage their time properly. They are unable to perform thousands of small tasks and everyday affairs efficiently. To help everyone to stay motivated and go through the summer season without significant losses, we have chosen several efficient tips and tricks.
Ways to stay motivated and keep moving forward
Expand general knowledge
Summer is the best time to learn something new. It is a great opportunity for people to expand general knowledge and improve professional skills. For instance, entrepreneurs can use summer to learn more about their clients in order to move their business in the right direction.
Follow the 15-minute rule
This rule is intended to help people to tackle things that they always postpone until tomorrow. If individuals are unwilling to perform a task, they can resolve to work on this task for just 15 minutes. By devoting a small amount of time to performing a certain task, they will find themselves getting things done more easily, not to mention better and faster and with less overall stress.
Write a good to-do list
It is essential for people to write down the things they need to get done the next day. Also, they should keep their lists manageable during the hot summer days and do their best to get a bit done every day.
Take some time to relax
Despite the fact that it can be tempting to work round the clock, every person should always take some time to relax to stay productive in summer. We all need to have the feeling of leisure in order to be willing and able to learn something new, improve professional qualifications, and perform day-to-day tasks more efficiently.
There are many great ways, which people can use to stay motivated in the summer. We have chosen the four easiest and most efficient techniques that everyone can use to get focused this summer. Now, you know how to motivate yourself in summer.