Four Back to School Tips You Definitely Need to Follow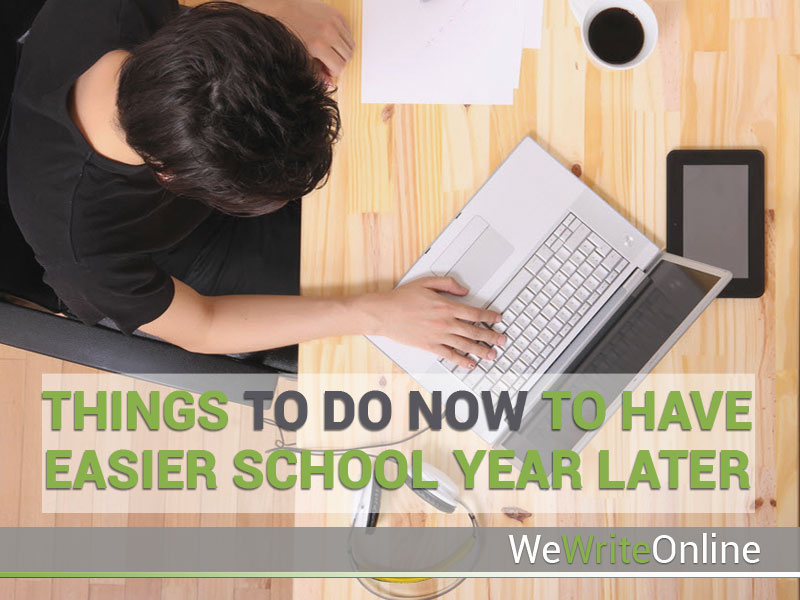 Summer is almost gone, so it's high time to start preparing for the upcoming school term. The transition from the carefree summer life to the hard work required during the year can be pretty harsh, but there are several ways to make it easier.
1. Schedule your activities during the new school year
My favorite thing about summer vacations is that I don't have weighty responsibilities. That is not true during the year. Waking up is regulated for you, life becomes more routine. It's not a bad thing, but it's definitely different from what you have used to.
The first thing to do is establish a practical sleep schedule. Go to bad earlier and earlier every day, so when the school year comes it won't be a shock to your system. Doing the same to your meal time should help too.
Learn where all the school buildings are situated and see how long it would take you to get from class to class. This will help you tremendously during the first week or so because you won't waste any time getting lost.
2. Get your back to school ideas for supplies in order.
An organized work area is among the most conductive things for studying. There's nothing worse than discovering you lack something and have lost focus. There are several things you can do to avoid this. First, remove anything not strictly necessary from your work space. That includes your laptop and phone. Buy all the supplies beforehand. It's a fun activity, and it will save you from frustration. Set up your PC and adopt one of the systems for managing your files. And what is the most important, make sure you have your school year schedule front and center above your desk.
3. Make sure you are in the back-to-school mindset.
Studying well often depends on whether you are morally prepared for it. Try to review your previous academic work, set clear goals, and prepare to praise yourself well you do well.
4. Start the first week on the right foot.
Making sure that you are prepared will help you have an interesting first week. Make sure to establish some productive routines and enjoy your time in school.
If you still feel a bit confused after reading this article, try making a checklist and enjoy crossing things out after you've completed them.