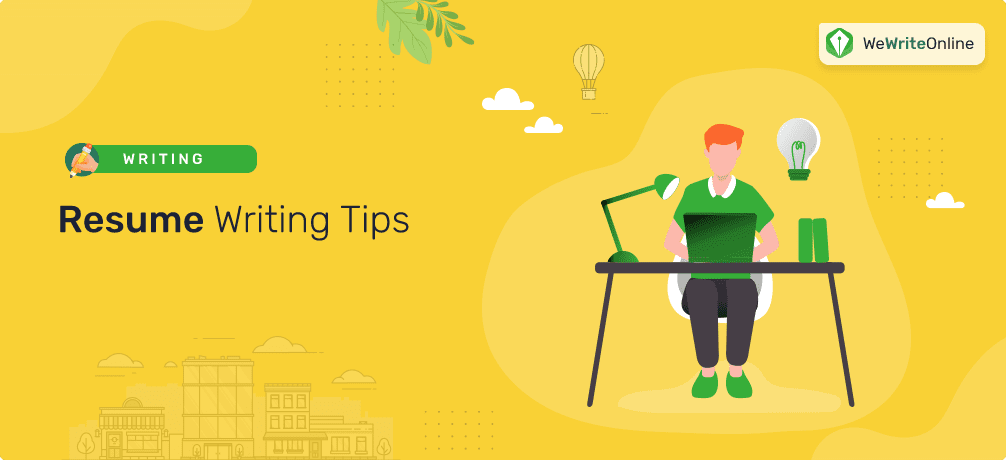 Having graduated from college, I didn't have the faintest idea what I was going to do next. Nor had I understanding of how to write a good resume. Luckily, I overcame all challenges of newly grads a long time ago. With the benefit of hindsight, I can say that very often people underestimate the importance of a CV. With such an attitude, your resume will end up in a recycling bin of the potential employer. Here, I will share my resume writing tips with you. Follow them and you will not become another victim of unemployment.
Resume Writing Tips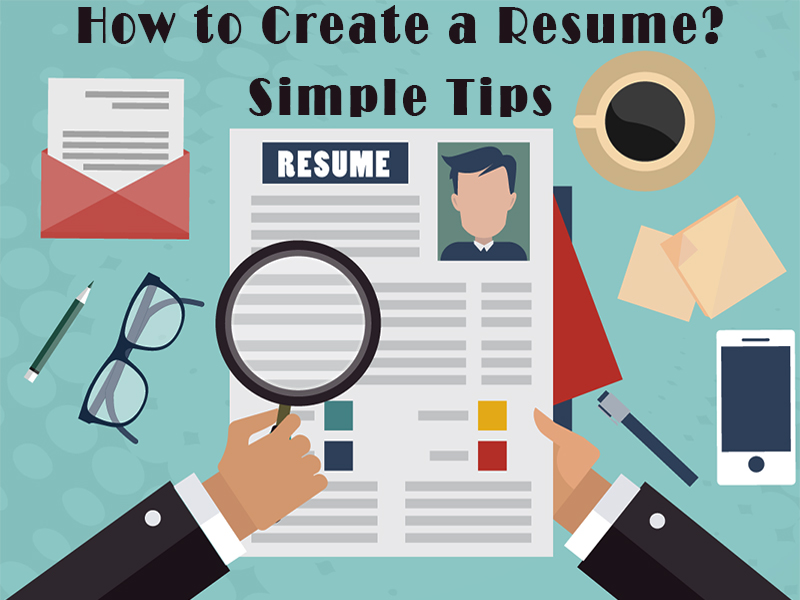 First impressions are most lasting
Would you come to a job interview in a sloppy T-shirt and mismatched socks? No, you wouldn't, because you want to create a good first impression. This rule also applies to your CV. Make sure it is properly formatted, free of mistakes and typos, and is written with readable fonts and spacing. Not only will this show that you know how to use a computer, but it will also demonstrate your attitude towards your potential employer.
Remove unnecessary discussions
The principle rule I always follow when tailoring my resume is that the experience I mention has to be either relevant or transferable. By this, I mean that your internship as a social media specialist should not be mentioned while applying for the position of a legal secretary. Simply filling up space will do no good.
Mind the tense
Pay careful attention to details. Very often, applicants ignore tenses, confusing those who review their CVs. Avoid using present tenses when discussing your previous positions.
Don't write too much, but include all the necessary info
It is true that employers expect a brief description of your experience and skills. Yet, it also has to be detailed. Bullet points are useful, but your resume must contain full sentences. However, make sure they are no more than one line long.
Use numbers
You might think that a reader's attention is most attracted by text in bold, but it's not true – these are numbers that work magic. To add value to your experience, try to quantify it. So, instead of saying you managed a company's account on Facebook, name how many posts you made or how many people liked the page. Numbers allow you to say a lot without occupying much space.
Would you want to read the resume you've created?
Imagine you get hundreds of CVs every day. Would you like to read your own? Would it stand out? Ask your friends to read your resume and give you some feedback. Make sure the resume is both pleasant to look at and makes sense.
You may be interested: The Ideal Structure of Your Resume
Examples of Perfect Resumes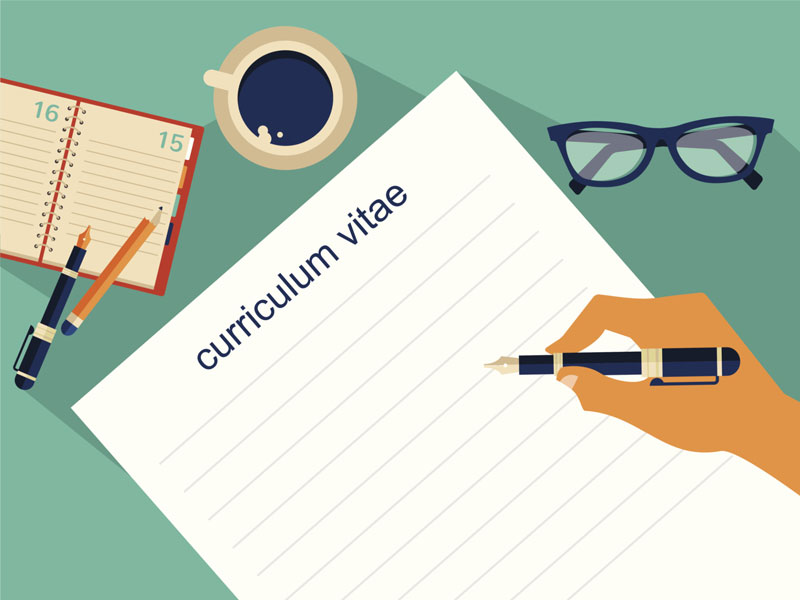 Writing a resume or CV is quite a challenging endeavor if one really wants to have a good chance to receive an interview call. There are many companies offering resume writing services that promise to help desperate job seekers land more interviews and eventually get a job. It can be very helpful at times, especially when you don't know to develop a good resume and you really need the job. However, one can also learn from a resume template. There are many templates that can give you a good idea of how to structure your professional experience so that it would have a good look. But a resume temple is never enough to deliver a well-written CV. Another thing job seekers could do in order to get a better understanding of what a perfect resume is all about is to check a resume example that would be written by a professional. In this article, we will provide not just one resume example but four of them that were developed by people who know how to create effective resumes. Obviously, all the names and facts on these resumes are not real – they are just to give you a good example to follow. Please note that each resume was designed to match specific job requirements which means you can't put your names in and say you now have a perfect resume.
---
Download this Example of Resume
---
Download this Example of Resume
Please note that each resume was designed to match specific job requirements which means you can't put your names in and say you now have a perfect resume.
Funny Resume Mistakes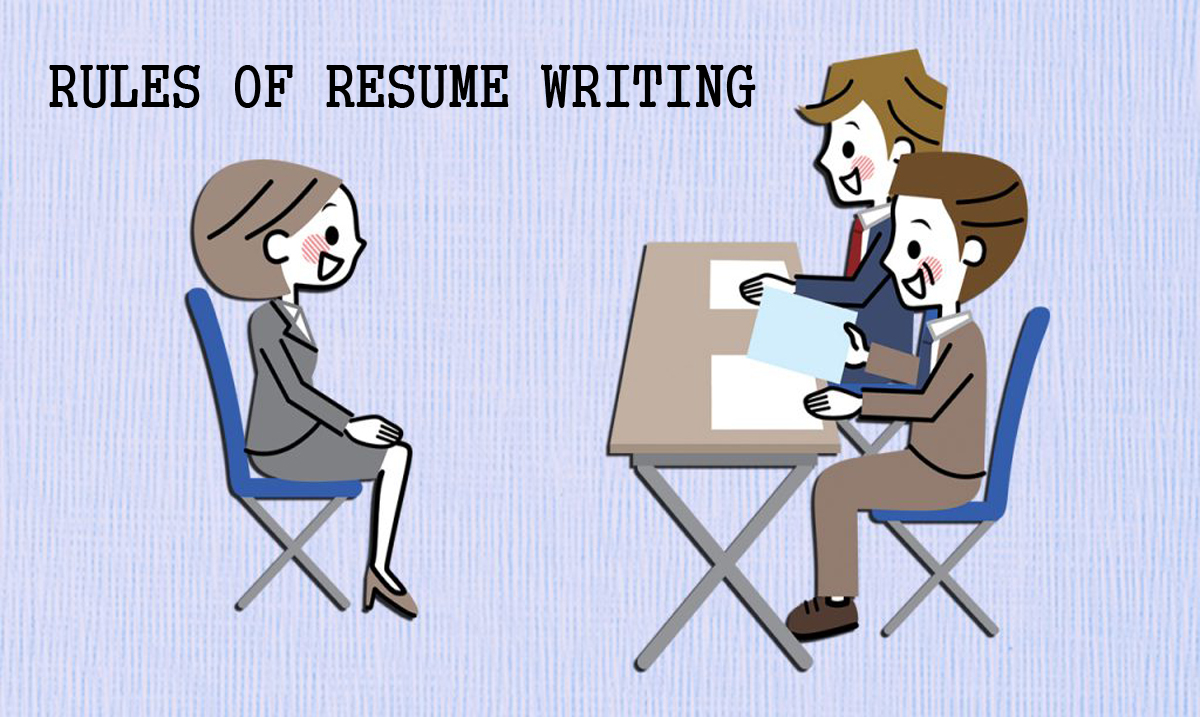 A resume is one of the most important documents you will have to write. However, typos and some bad jokes that are found in funny resumes are not as rare as you may think. For most people, these writing resume mistakes are common due to lack of attention while others experience stress and anxiety that comes when searching for a job or switching to a new career. You might also be very disturbed about getting that new job that you overlook some common errors you would not miss normally.
Some of the funny resume mistakes that are fairly common include repetition, misspelling words, and using synonyms. Ensure you proofread your resume accordingly before submitting it. The environment should be one that is conducive for you when you are writing your resume. Some examples of common mistakes include:
Saying you are experienced in faucets of journalism instead of facets
You are instrumental in ruining an entire operation instead of running
You are a quick typist and you can type without looking at the keyboard instead of at the keyboard
Describing your experience on how you are able to demonstrate multi-tasking while you should have said multi-tasking
You may also forget to close check spellings and say that you speak English and Spinach fluently instead of Spanish.
Most candidates are also fond of using acronyms, for example, LOL (Laugh Out Loud) among other humorous mistakes. According to a survey done on hiring managers about some of the writing resume mistakes, it was concluded that the worst resumes are those that are filled with humor and jokes. Examples of these mistakes include:
Candidates calling themselves geniuses and requesting the Human Resource Manager to interview them in their apartments
Candidates including phishing as their main hobby in the hobbies part of the CV
Aspiring candidates also make funny resume mistakes of stating that they eat computers as their main dish to mean they are computer literate
Some candidates also speak their minds in a hilarious way thus coming up with funny resumes. For instance, in the objectives part, one can be tempted to say that he or she needs the job because there are bills to pay and that they want a life, to go out and party, make their girlfriends or wives happy, and have a menu that consists more than just soup
As a candidate, avoid mentioning some social positions like highlighting that you were the Homecoming Prom Prince or Princess in your year.
Not everybody proofreads their resumes as many times as possible to confirm that it is free of any errors. Thus, even the best will always make some mindless and strange slips. Some of them are downright hysterical. Recruiting managers have a hard time determining the best candidate and at the same time laugh at some of the silly mistakes that aspiring candidates make in their funny resumes.
A compiled list of hilarious mistakes made by candidates after a survey done on hiring managers:
A candidate including clipart of two cartoons that were shaking hands on the resume
On the sex part of the resume, there are candidates who don't understand the meaning and describe their sexuality, for instance, active among others
In the skills part, a candidate stated that she was bi-lingual and spoke three languages
Several candidates had also included 911 in the Emergency Contact Number section
One candidate stated that he had a lifetime worth of technical expertise. He had gone ahead to state that he was not born and his mother had the option of ejecting a child from her system.
As funny as these mistakes may sound, they are very common among many candidates who still expect to receive a call from the hiring managers that their resumes have been accepted. For you to be on the safe side and to stand a chance to get that job you desperately want, ensure that you have read your resume over 100 times to see if there is anything that needs to be corrected. After you think you have done it all, think again. Give it a rest and get back to it later. You will definitely find something you can change. The next step is sending your resume to some of your friends or family members to check it for you. Every eye will find something different to catch. You can also consider getting an experienced resume writer to close check it for you and to add some more ideas.
These were my pieces of advice on how to create a resume. They helped me get the positions I wanted, and I really hope they will help you, too. Good luck!