Own Blog vs Account in Social Networks: What is Better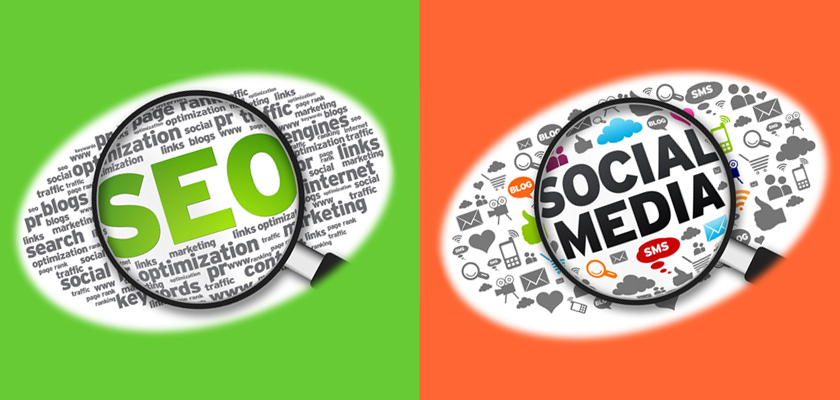 Most companies are interested in broadening their online presence since regardless of how successful they are at the moment. The reason for that is that people spend more and more time online. We could say that 5-8 years ago mostly young people were engaged in online communications; today there is no such distinction. Everybody uses Internet either for fun or communication purposes. Businesses then have to adjust in order to meet the needs of their customers wherever they are. So the fact that companies are to reach out to their clients wherever they spend their time has already been established, there are no discussions about that. What experts are arguing about is how to do that. In other words, what means are to be used to reach out to those who potentially would be willing to buy the company's products or services. People have been talking about the advantages of blogging and social media marketing for a long time now. That is why we have decided to share our thoughts on the issue.
Social Networks and Blogs
Some time ago a blog was pretty much the only channel through which companies could communicate with both potential and existing customers. However, the studies show that the blog traffic has dropped over the past years. Most SEO experts agree that the cause of this phenomenon is the increasing popularity of such social networks as Facebook, Twitter, LinkedIn, etc. It seems like the advantages of social networking become too significant to ignore. But does that negate the benefits of having a blog? We don't think so. These two have their own advantages and, therefore, should work together to achieve a better effect. There is no a better option out of these two. More than that, we believe it shouldn't be blogging vs social networking; instead it should be blogging + social networking.
The world of social networks is busting, especially if you take a look at the number of Facebook updates and tweets posted each day. There is no question that more and more people join social network communities exchanging messages, comments and status updates. The flow of traffic on social networks has been increasing – this fact alone is enough to convince business managers to act accordingly. One of the key advantages of social networking is that any posted content becomes available and is subject to observations by people who come from different professional and cultural backgrounds. Besides, if someone likes your post on Facebook, he or she automatically starts following the page of your company and your posts will appear in one's news feed. Blogs require more rigorous marketing efforts in order to achieve the same effect. Among other advantages of social networking is the brevity. Most of people don't have time to read lengthy blog articles so limited length of social media posts often attracts more Internet users. It also contributes to focusing on the key points excluding unnecessary fluff which is what people are usually after today.
At this moment it may seem that social media should be the primary channel of online engagement with customers. But let us look at the advantages of blogging first before making such conclusions. As you may have noticed, many companies still use blogs in their marketing campaigns. And there are good reasons for doing so. That simply proves that blogs can be effective today regardless of how popular social media are. Blogs seem to be a good tool from a content marketing point of view – that is a place where you can explain more complex concepts and topics to the audience. Social networks are ineffective in accomplishing this goal. So when you need space to provide more information to your readers then you are better off using blogs. The benefits of having a blog also include the opportunity to customize it according to your own needs and tastes (you can choose a color scheme, graphics and other customizations).
Conclusion
Considering the advantages of blogging and social media the question is to be asked: which takes center stage today? Or in other words which tool out of these two should be used for achieving better results? We believe there shouldn't be any priorities in this question. They both should be working together in order to achieve the goals of the marketing programs. Both have their own benefits and business managers along with marketing executives need to learn how to utilize these two as tools for achieving overall success. Benefits of having a blog do not overweight the advantages of using social media for marketing purposes; neither social networks are more important than blogs. Blogging basically creates content on your websites while social media websites engage with people about your content. The key here is to learn how to use these two in tandem.