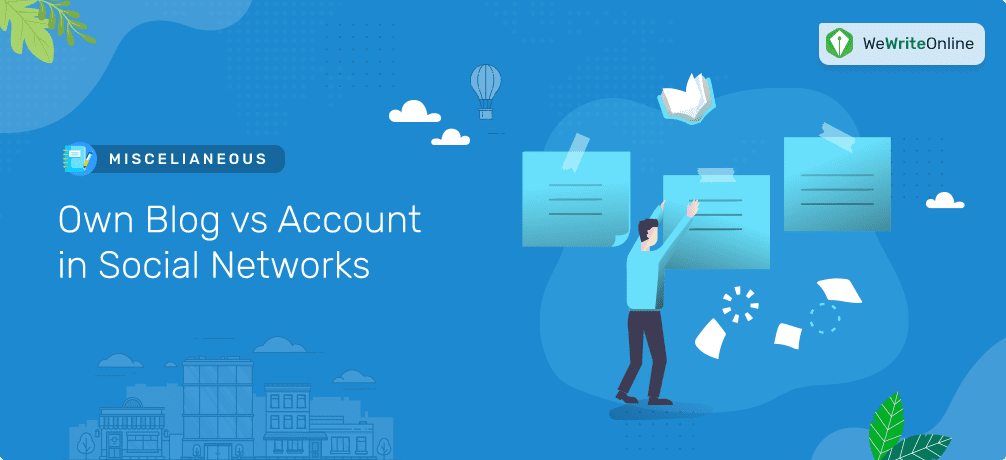 The below article is devoted to discussing advantages and disadvantages of blog vs social media.
Most companies are interested in broadening their online presence since regardless of how successful they are at the moment. The reason for that is that people spend more and more time online. We could say that 5-8 years ago mostly young people were engaged in online communications; today there is no such distinction. Everybody uses the Internet either for fun or communication purposes. Businesses then have to adjust in order to meet the needs of their customers wherever they are. So the fact that companies are to reach out to their clients wherever they spend their time has already been established, there are no discussions about that. What experts are arguing about is how to do that. In other words, what means are to be used to reach out to those who potentially would be willing to buy the company's products or services. People have been talking about the advantages of blogging and social media marketing for a long time now. That is why we have decided to share our thoughts on the issue.
Social Networks and Blogs
Some time ago a blog was pretty much the only channel through which companies could communicate with both potential and existing customers. However, the studies show that blog traffic has dropped over the past years. Most SEO experts agree that the cause of this phenomenon is the increasing popularity of such social networks like Facebook, Twitter, LinkedIn, etc. It seems like the advantages of social networking become too significant to ignore. But does that negate the benefits of having a blog? We don't think so. These two have their own advantages and, therefore, should work together to achieve a better effect. There is no better option out of these two. More than that, we believe it shouldn't be blogging vs social networking; instead, it should be blogging + social networking.
The world of social networks is busting, especially if you take a look at the number of Facebook updates and tweets posted each day. There is no question that more and more people join social network communities exchanging messages, comments and status updates. The flow of traffic on social networks has been increasing – this fact alone is enough to convince business managers to act accordingly. One of the key advantages of social networking is that any posted content becomes available and is subject to observations by people who come from different professional and cultural backgrounds. Besides, if someone likes your post on Facebook, he or she automatically starts following the page of your company and your posts will appear in one's news feed. Blogs require more rigorous marketing efforts in order to achieve the same effect. Among other advantages of social networking is the brevity. Most people don't have time to read lengthy blog articles so limited length of social media posts often attracts more Internet users. It also contributes to focusing on the key points excluding unnecessary fluff which is what people are usually after today.
At this moment it may seem that social media should be the primary channel of online engagement with customers. But let us look at the advantages of blogging first before making such conclusions. As you may have noticed, many companies still use blogs in their marketing campaigns. And there are good reasons for doing so. That simply proves that blogs can be effective today regardless of how popular social media are. Blogs seem to be a good tool from a content marketing point of view – that is a place where you can explain more complex concepts and topics to the audience. Social networks are ineffective in accomplishing this goal. So when you need space to provide more information to your readers then you are better off using blogs. The benefits of having a blog also include the opportunity to customize it according to your own needs and tastes (you can choose a color scheme, graphics, and other customizations).
Blog vs social media: Key Differences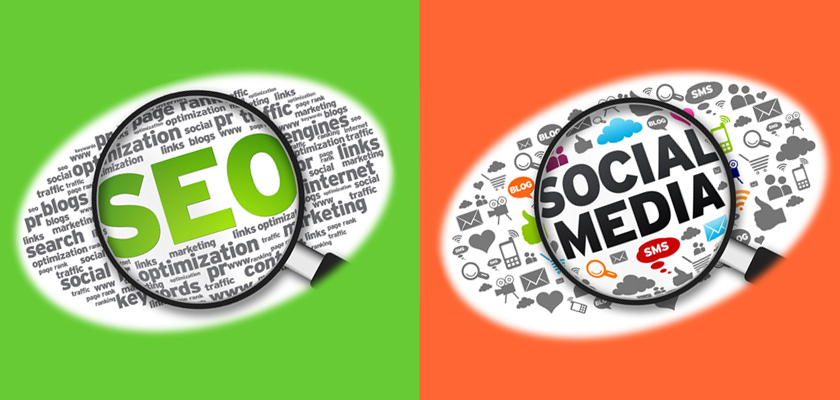 Both social media and blogging allow all people nowadays to share their thoughts, considerations or viewpoints with those ones who listen. Why not promote the certain link you are very eager to promote? Why not share urgent news? However, social media and blogging do differ significantly.
Whenever you blog, the content provided by you is all by itself. In other words, there is no competition whenever other people enter the URL to the blog of yours. It is simply your blog post that has been followed by other blog posts. By applying such a method, you will be capable of developing a stronger community.
It is worth noting that on social media, you can create a larger community; but you should consider that larger does not always mean stronger. In case a person follows thousands of people, the chances are that they will not be capable of seeing lots of your tweets. Consider that social media is also very competitive as the timeline is constantly updating. Novel tweets appear on each timeline each second, and billions of tweets are usually sent out by people each second. This fact refers to Facebook, Google+, Pinterest, as well as other social networks popular nowadays. It is also a very simple thing to have fake followers; though, fake subscribers to the blog of yours are less likely.
It is imperative to note that blogging allows developing a strong community, whereas social media allows creating a large one. It is quality vs. quantity. However, in case you are able to mix these two notions, you will be capable of having a huge presence on your web.
Considering the advantages of blogging and social media the question is to be asked: which takes center stage today? Or in other words which tool out of these two should be used for achieving better results? We believe there shouldn't be any priorities in this question. They both should be working together in order to achieve the goals of the marketing programs. Both have their own benefits and business managers along with marketing executives need to learn how to utilize these two as tools for achieving overall success. Benefits of having a blog do not overweight the advantages of using social media for marketing purposes; neither social networks are more important than blogs. Blogging basically creates content on your websites while social media websites engage with people about your content. The key here is to learn how to use these two in tandem. In case there are other questions left regarding the difference between blogging and social media, you are always welcome at our company and our agents will assist you in the best way possible.
Superb-quality Content Writing for Fascinating Blog Articles
Managing to engage certain audiences with exceptionally composed blogs is regarded as a well-known practice aimed at improving a specific rank and rate of a certain website. If you ask yourself, why you ought to invest in our professional blog writing services, please have a close look at the info provided below.
Our company has blog writing specialists for each industry or field of life. We realize that some certain industries or fields require a thorough understanding of the problem or subject under study or analysis and we have the most sophisticated writers who will dedicate their time, efforts, energy, and knowledge to conduct even extra research to your blog so that you will be able to be on top and eliminate your competitors with a supreme-quality content, as well as other stuff.
We hope you have grasped the key differences and peculiarities of a blog vs social media comparison. Refer to our blog writing services whenever you need to prepare articles that are full of practical tips concerning any topic chosen. If it is not the issue what you are searching for, then browse other articles offered by our company, and find exactly what you are in need of, or just contact our experts and ask for their professional opinions.
Why Social Media is Important for Business?
Social media has been constantly gaining new followers these days. More and more people join social networks and online communities regardless of how old they are, where they live or what kind of job they have. It seems like the development of the Internet has erased the barriers between people who live thousands of miles away from each other. The businesses can't ignore such tendency since the nature of almost every company is to reach out to prospective and existing customers wherever those customers are in order to offer its products and services. Several years ago businesses have started to actively use social networks to engage with people. Leading sales experts are still looking for the best use of social media within their marketing campaigns. As a result, social media and business have become much closer if compared with what they used to be 10 years ago. But what is in there for companies? Why this segment of the Internet has become a priority for many businesses across the globe? These are some questions we are going to answer in the article…
Reasons Why Social Media Marketing is Important
Personal interaction with your target audience. Businesses have always been looking for ways they could see up close and interact with the target audience on a personal level. Social networking seems to be a perfect solution for this challenge. If you are really interested in the interaction with your customers online, there is no a better place than Facebook, Twitter, Instagram, etc. Simply reading their tweets and status updates can help you understand what your marketing strategy should look like in order to be a successful one.
Reaching out to a new audience. One of the best use of social media for businesses is to engage new clients via such websites as Facebook or Twitter. This is a great way not only to dive into the lives of your existing customers but also connect with a new audience to expand your business. Besides, all you need is people who understand how social media works and there is no need to get out of the office to attract new people.
Responding to problems. Social networking and businesses are tightly connected at least because that is where people complain if they are not happy with the service received. Social media then becomes an effective tool to monitor the feedback about the company as well as respond to problems immediately. If you care about the reputation of your business then it is a must to know if there are any problems with the services or products you provide (very few things that can help you more than social networks). In this context, social media and business cooperate to help people receive better services.
Increasing brand awareness. If you need more people to hear about your company, you should really get on social media marketing. Besides, it doesn't require big money. Pretty much any business can be engaged in this kind of marketing in order to get the word about the company spread among the target audience.
Generating more sales. Now social media and business didn't have much in common at first. But now they are becoming closer and closer every day, especially after social media websites introduced the option of placing paid ads. But it isn't just about increasing the awareness of your brand. Social media can achieve much more than that. This is the place where you can give the incentives to your potential clients to buy more from you. Posting coupon or discount codes in social networks can actually result in a better business.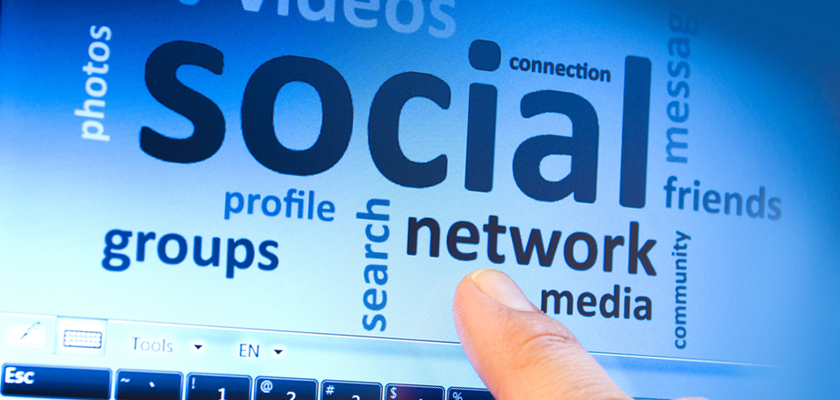 Now we could have gone far beyond these five reasons because there are more. But for the sake of time, we decided to stop now. Even if you have a look at these five reasons, you will see that social networking and businesses have a lot of mutually beneficial opportunities. And maybe the best use of social media for businesses is yet to be discovered, but even so the opportunities social networking websites offer today are too significant to ignore. If you take time to check how successful companies work, you will see that social media marketing is likely to be an important component of their customer service success. Big corporations invest a good deal of money in order to see how they can use social media more effectively as they understand that this niche hasn't been fully used.
Your Blog: What Else is Important Except of Texts
With the development of the Internet more and more people, as well as companies, try to strengthen their online presence. They do it for a number of reasons: some are trying to sell products/services, others are just sharing their own thoughts and expect some sort of interaction (feedback) from the readers. There is another group of people who simply try to earn money through the means of writing and posting content online. One of the most popular tools for posting a particular content online regardless of the purpose is a blog. Blogs become more and more popular today. According to the statistics, there are over 150 million blogs on the Internet, including personal blogs, corporate blogs, etc. But despite such popularity, not everybody knows how to use this online tool effectively. Too many people abandon their blogs within the first two weeks after they start it. The reason is they lose interest in it because they don't really know what to do with it. In this article we are going to provide some blogging tips which should help you attract more readers to your blog.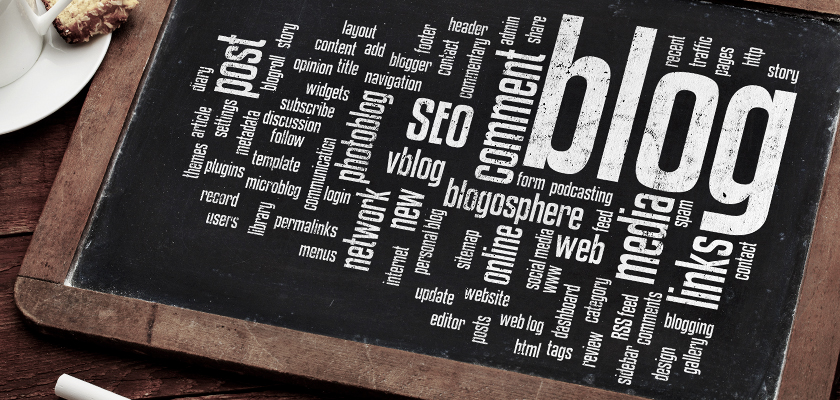 Successful Blogging: It is not just about the Text
Most blog writing tips boil down to how to write a good text for your blog article. And it is true that the text you have will somewhat define whether people are going to like your blog. There is nothing wrong with this kind of a blog advice. However, it is not about the text only. Today people are looking for more than just a solid block of text to read. Creating a successful blog means much more than simply writing texts so we will skip the part about a mesmerizing introduction, a strong conclusion, and a good headline. Instead, we would like to focus on things that are not so obvious to people who are in the business of writing a blog.
Research/Idea. If there is an innovative idea that you find helpful for your particular audience it should be a great reason to write a blog post. Everything you write should have a clear idea that will be interesting for the readers. The other thing you could do to deliver an engaging blog entry is to build it on some facts or figures. These are considered a solid foundation of any blog entry. Research the topic and give facts – it will make a difference among many blogs that used to sharing a shallow kind of knowledge.
Photos and Videos. Many people won't even start reading an article or a blog entry if it contains no visual illustrations whether in form of pictures or videos. That is how it works today. It is absolutely vital to use images or videos to illustrate your points as well as catch the eye of those who opened your blog pages. Being visual certainly helps gain the attention of readers; besides, conveying ideas through visual aids have always been more effective than simply explaining them in writing. Placing a photo or video in the middle of the post will also motivate people to read your whole article.
Formatting. You may be surprised to know and maybe even you have never read this in blogging tips before but people are not going to read every word of your blog entry. Usually, people would skim through the text in order to get a general idea. Now you can either help them do it quickly by ensuring solid formatting for your blog posts or make them leave your page immediately. You have plenty of tools to structure and format your text properly: text in bold, italics, banners, graphs, bulleted lists, etc. If used properly, all of these can help absorb information faster.
Citations. Another thing that can help you be more engaging is using citations and references in your blog posts. If you are writing about a specific topic you can find an expert in this field and provide his/her thoughts in the context of your article. If you follow this simple blog advice you will increase the value or your blog posts by building an image of credibility and authority around your piece of writing.
Take advantage of cooperation with our blog article writing service.
Conclusion
Obviously, the aforementioned things are not worth anything if you don't have well-written content. But in the same way, your text won't read well if you ignore the tips given above. Keep in mind that there are over 150 million blogs out there. Very few of them do leave an impact after one gets to read them. Therefore, if you want to become a blogger that stands out we believe you should use the blog writing tips provided above. Keep in mind, it is not about your text only but rather how you present your text to those visiting your blog pages.
One last thing, before posting anything online you can ask your friend to have a quick look at the post. Choose those people whom you trust and who can be honest with you. It takes no more than a minute to understand whether a blog entry looks good or it needs some editing.