What are Persuasive or Argumentative Essays?
A persuasive essay also called an argument or argumentative essay uses reason or logic to demonstrate how one viewpoint, idea, or opinion is more valid than another one. Its aim is to try to persuade or convince readers to agree with the writer's viewpoint or to take some action or other. The main argument in such an essay should always be based on sound evidence and flawless reasoning. Therefore, the writer should provide logically constructed reasons and indisputable facts, for which they would usually use good examples and quotations from experts.
Your Excellent Persuasive Essay Writing Is Just a Few Clicks Away!
Calculate your essay price
Writing Persuasive Essays: What Are the Main Parts of a Persuasive Essay?
As well as any other academic assignment, a persuasive essay consists of three main parts:
An introduction in which the author should suggest a thesis statement and provide the reader with background information;
Main body in which the writer should provide the convincing argument persuading the reader in the specific viewpoint and supporting these arguments with strong evidence;
A conclusion in which the writer should summarize the discussion bringing all points to the logical ending.
The following are the steps required to plan a persuasive essay:
Decide on your stance. Work out which aspect of the problem or issue you should write about, what side you will take, and what sort of solution you will offer. Understand your essay's purpose.
Know your readers. Figure out if your readers are likely to agree with your stance, or are they likely to disagree or remain neutral?
Your topic will need research. There must be convincing and specific evidence in a persuasive essay. To achieve this, you may often need to reach beyond any personal experience or knowledge you have. It may be necessary to visit your library or speak to experts in your subject matter area.
Your essay will need to be structured properly. Decide which pieces of evidence you want to include and the order of presentation. Do not forget to keep your readers, purpose, and topic in mind.
Essential criteria for building a strong argument
Know your topic well. To improve your subject matter knowledge, read as much as you can from credible sources. Make notes as you go.
Your thesis will need to be tested. It is essential the thesis you build – your main argument – should be two-sided and able to be debated. If you want to check that an argument can be debated, write a thesis statement that directly opposes yours.
Any opposing viewpoints or arguments will need to be disproved. To do this, you will need to understand any opposing viewpoints and be able to counter them with contrasting proof or by identifying inconsistencies or mistakes in them.
Your position will need to be supported with strong evidence. Do not forget that evidence should be based on reason and logic.
Ways of supporting an argument
Use examples: Good examples are a form of proof. They are a great way of enhancing meaning and making ideas more solid.
Use facts: These come from a writer's own experience, observation and reading material. They are a powerful means of persuasion.

NB: Facts should not be confused with truths, which are ideas that many people believe but are not proven.

Use quotes: Appropriate quotes taken directly from the texts of experts to support your stance are of great value.
Use statistics: Make sure you take statistics from respected sources, which you must cite. These are an excellent method for supporting an argument.
The following are some popular topic ideas for persuasive essays:
Should school uniforms be compulsory or not?
The perfect body or anorexia?
To allow abortion or not?
Should it be forbidden for people with disabilities to have children?
Should same-sex marriages be allowed in all states?
Should nationality be considered in employment?
Should the US government implement more anti-racist policies?
Are there any effective ways to solve the cyberbullying problem?
The above topic ideas are all debatable and remember it is essential the topic you choose is interesting to you.
Looking for Professional Persuasive Essay Writing Help but Cannot Find a Reliable Writing Provider?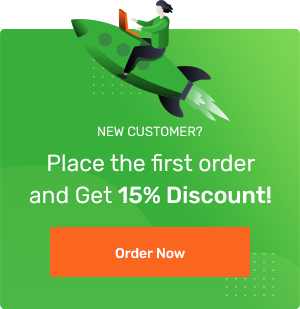 If you have had an opportunity to write a persuasive essay, then you probably know that this assignment is not as easy as it may seem. Many students fail this task because they cannot understand its essence. Basically, a persuasive essay aims to convince the audience in the specific viewpoint suggestion good arguments. If you do not possess good persuasive skills, writing such an essay may turn into a great challenge. In case you feel that you are not able to find strong arguments to convince your target audience, you should rely on professionals. By finding a trustworthy writing provider, you will be able to relax and focus on other academic tasks. If you are searching for a reputed persuasive essay writing service, then you are just in the right place because our company is known for providing premium quality help with persuasive essay writing. For many years, we have been assisting students like you to submit excellent papers and achieve their academic goals. Unlike other writing platforms, we guarantee fair and transparent terms and conditions of our cooperation.
Do Yourself a Favor and Buy Persuasive Essay Online at the Best Writing Service!
Writing a persuasive essay requires having a high level of creativity, as well as good writing and research skills. For a student, overwhelmed with other academic assignments, this task can be very troublesome. Luckily, you can get in touch with our legit writing service and relax knowing that we will take great care of your task. The procedure of buying an essay at WeWriteOnline.com is very hassle-free. To receive a well-written persuasive essay, you need to provide our team with the detailed requirements of your assignment including the topic, length, formatting, number of sources, and other details. Next, you need to pay for your essay using our convenient system. After receiving your "write my persuasive essay for me" plea, we will do everything possible to provide you with the unmatched paper. In particular, we will assign a writer, who will be qualified and skilled in your subject area. Also, we will assign a proficient editor, who will make sure the written paper fully meets the requirements provided and is free from grammatical flaws. When the deadline expires, you will find the excellent paper in your personal profile.
If such a system works fine for you, hurry up to place an order and all your worries will disappear. We assure you that cooperation with our writing service will become one of the smartest choices in your academic career.
Benefits of Buying a Persuasive Paper at Our Writing Platform
Let's have a closer look at why so many students prefer cooperation with our writing service?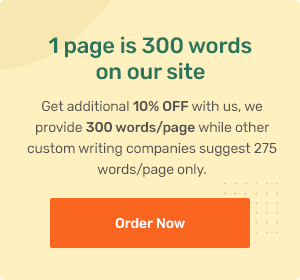 24/7 support. Our responsive and communicative support managers are ready to address all your questions and concerns anytime. We know how stressful it can be to buy a persuasive essay, but we promise to do everything possible to make this process maximally smooth and effortless for you. Feel free to contact our manager through live chat, e-mail, or phone;
A team of professional writers. Taking care of the reputation of our writing service, we never hire inexperienced writers. All the members of our writing team were carefully selected based on their professionalism and experience. Placing your order here, you have a wonderful opportunity to work with the knowledgeable expert, who will ensure the best result;
Timely delivery. Timely delivery is one of the primary concerns for our customers. They place their orders and expect to get their papers on time. Buying an essay at WeWriteOnline.com, you can be certain that it will be delivered to you in a timely fashion;
Affordable pricing system. We understand that our target audience consists mostly of students with limited budgets. As such, we managed to make the prices of our services as pocket-friendly as possible. In addition to fair prices, we guarantee amazing discounts to all our returning customers;
If you feel that your writer failed to meet your initial instructions, just notify us about it within the first 48 hours after the order delivery and we will revise your paper for free;
Our papers are absolutely unique. Our team does not tolerate plagiarism because we know that it may have a great impact on the student's performance. Therefore, you can be certain that your paper will be carefully checked on plagiarism before being delivered to you.
All in all, our customers are provided with many other privileges turning our cooperation into a truly enjoyable experience. So, if the deadline is approaching and you don't know how to write a persuasive essay, feel free to contact us and we will handle your task at the highest level.
Buy the Best Persuasive Essays Here!
No matter if you need to write, edit, rewrite, or proofread your persuasive essay, we are always at your disposal. We have a great writing pool that consists of skilled professionals ready to tackle your project no matter how difficult or urgent it is.
Here, at WeWriteOnline.com, we know how to create an impressive essay. For many years of our work, we have learned the expectations of the most demanding teachers and can meet all of them. We assure you that once trying our partnership, you will never look for other platforms because we will provide you with impeccable care and support. So, stop hesitating! If writing persuasive essays is not your forte, just hire a persuasive essay writer here and we will take you closer to your academic success!