What is argumentative essay writing? This type of assignment requires you to take a position on an issue and provide the reader with a reason to support your stance. You will do this using logic and well-supported evidence. The topic of this paper can be related to a wide range of fields including politics, science, literature, and history. While it might make more sense to choose an argument that you agree with, some students decide to argue against something they actually believe in order to gain perspective. In any event, writing an argumentative essay is a routine task when you are a student, but that does not mean it is easy. This article provides tips for writing an argumentative essay.
Calculate your essay price
Steps to Writing an Argumentative Essay
When writing an argumentative essay, it is important to organize it in a well-structured way so that the reader understands what you are saying. You want to layout your argument in an unambiguous way, provide reasoning, and point to solid evidence based on reputable sources. Here is the format that virtually all argumentative essays follow:
Introductory paragraph. In the first paragraph, you will introduce the topic to the reader, provide some context and why the issue is important, and finish with a one-sentence thesis statement that serves as the foundation for the entire essay. The thesis statement, or main argument, should be concise and coherent. Of course, it should be something that is debatable and not objectively true (i.e., the sky is blue).
Body paragraphs. Most instructors will recommend three paragraphs, but for longer essays, it might be more. Each paragraph should bring up a separate, important point that is related to the thesis statement. You should not merely state that you like or dislike a point of view just on its face; you should back it up with supporting evidence from different research. This could come in the form of statistics, scholarly journals, charts, graphs, and even images. It is also helpful to bring up a point that would seemingly contradict your argument, but then proceed to explain why it lacks credibility.
Conclusion. Finish the paper by restating your thesis, summarizing your main arguments, and discussing the broader implications of your paper. Since this is the last thing the reader will see, you will want to appeal to their emotions.
Expert Tips for Writing an Argumentative Essay
An effective introductory paragraph in an argumentative essay can be likened to an effective first statement in a courtroom trial. Much as a lawyer would present their case, anyone writing an argumentative essay needs to present their topic or problem, provide some background information, and set out the main argument they will be making. All this should be done in an intellectual, logical and convincing manner.
Find a Good Hook to Start With
An introductory paragraph should begin with a sentence that grabs the readers' attention. To make readers interested, it is a good idea to start with a quote, a startling statistic, an intriguing question, or a personal anecdote, If, for instance, you intend to argue that there should be an all-out ban on cigarette smoking in public areas, you could begin by using some statistical information from a reliable source, e.g., "Each year, according to reports from the World Health Organization (WHO), smoking causes the death of over 5,000,000 people, which is more than is caused collectively by other diseases such as AIDS/HIV, malaria, and tuberculosis." A statistic like this should make readers sit up and take notice.
Add Some Background Information
Background information helps the reader to understand the topic or problem better. Information of this nature provides any relevant history about the subject and gives it context, all of which can be critical when arguing or explaining your main point(s). Say, for example, you want to argue that the USA should never have a military draft. Then, you could include some historical information on the USA draft and how it came to be abolished.
Set Out Your Thesis Statement
The very essence of any argumentative paper or essay is its thesis. In one clearly written sentence, this statement summarizes the point the writer wants to convey. It should state the writer's stance on a given issue, one that the reader could possibly oppose or counter-argue. Consequently, a thesis statement should not be an indisputable fact. If, for instance, a college professor asks their students to write about a broad topic such as war, this would be a suitable thesis statement: "It is essential to redesign the United Nations because, as it is, it is not able to prevent wars." Then, throughout the remainder of your essay, you should explain this thesis and provide supporting evidence.
What Not to Include
An effective introductory paragraph should not describe or explain the writer's arguments or provide any analysis. These elements should be left to the body (or main) paragraphs. The introduction should only introduce the topic and establish the main point(s) and not provide supporting evidence. Additionally, while an introduction is a type of roadmap to an entire essay, it should not specifically say what will be argued and how this will be done, e.g., "I intend to prove that …" Statements like this do not add any important information and are usually nothing more than "filler" statements.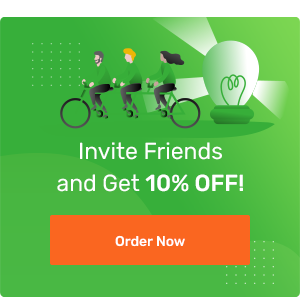 The Three Main Types of Arguments Essays
Writing a good argumentative essay does not require you to follow a single strategy. In fact, there are three equally effective directions to take when writing an argumentative essay. Simply choose the one that works best for you:
Classical. This one will sound most familiar to you. You present your main argument, express your opinion, and attempt to convince the reader that you are right. This is a common approach because it is the easiest for the reader to follow. It is also most effective when your audience does not know much about the topic or is generally indifferent since the facts are presented in a coherent and concise manner.
Rogerian. This method involves introducing an issue, acknowledging the opposing viewpoint, stating your opinion, and telling the reader why they should agree with you. This is best when the topic is controversial since it recognizes that both sides feel passionate about the issue and takes a pragmatic approach.
Toulmin. For this type, you will present your argument, present the grounds that support it, and then explain why the grounds and your argument are connected. This can also be used when the topic is polarizing, although it is not as evenly balanced since you are only presenting your side and not the other. Your goal is to make it hard for the reader to disagree.
No matter your reason for writing an argumentative essay – to get a good grade in the class, to sharpen your writing skills, or even in the hopes of getting it published in a journal – the structure of your paper is very important for success.
Write My Argumentative Essay for Me
Students who lack experience with academic writing will often ask the question, "What is an argumentative essay?" If you do not know what this assignment involves, you could end up with a poor grade. This is why a lot of students ask for help with writing an argumentative essay using the custom paper services of WeWriteOnline.com. An effective argumentative paper requires strong persuasive skills, deep knowledge about the topic, and the ability to present your points in a cohesive, well-organized way. Unless you have a lot of experience with this task, you should buy a custom argumentative essay that meets all of your requirements and impresses your professor.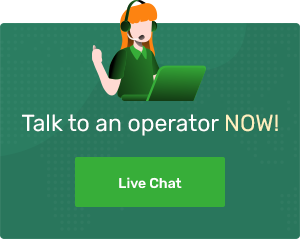 Top Argumentative Essay Writing Help
Argumentative essay writing help is exactly what you need when you feel overwhelmed. Whether you need a made-from-scratch paper, help with writing an argumentative essay outline, or even argumentative essay writing prompts to get you started, we have the right team to get you started in the right direction. There are a whole lot of reasons why we are one of the top custom writing companies in the industry. It starts with employing talented writers who possess degrees in a variety of disciplines. For years, we have built up trust with our loyal customers and it shows in everything that we do.
Look our Argumentative Essay Example
We provide high-quality service that will keep you coming back for more. Whether you are a college freshman who has never written an essay before or a 5th-year doctorate student who has been studying for nearly a decade, we have a writer who can make your academic dreams come true. Why work hard for a mediocre grade when you can order a persuasively-written argumentative paper that gets you a top score? Our argumentative essay help online is quick, convenient, and very affordable. Our writers can argue over any topic and deliver your full paper by your deadline. We also offer editing and proofreading services for when you have a decent paper but what it to shine. So make the right decision and order your essay today! We are ready to work for you!