1. A startup is investor ready before raising external capital if its state corresponds to several important frameworks. First, in order to receive investment, a firm should have good prospects and be optimistic about its nearest future. Investors pay attention not only to the current situation of a venture, but also to the future, because they invest in order to get returns. Thus, a company should create favorable conditions for further development. Second, in order to attract investors, a firm should include professionals to its team, such as mentors and experts in financial issues. Business mentors should be experienced leaders who will be able to improve all business activities that are not ideal currently in order to make a company more attractive for investors. In particular, they can help the business to build necessary ties and relationships for improvement and development. Financial and accounting experts can assist a company in becoming ready for investments by organizing all financials. Third, a business should have a solid and well-developed business model, as well as clear and real plans for the nearest future. A solid business model is vital, because it guarantees that he business will be stable and not fail in the nearest periods. In order to create such model, a strong leadership team should work in a company. This team should also develop business plans. Finally, if a company wants to attract investors, it should manage its financials properly, because they are essential for making investment decisions. It is positive to have good plans for future and creative ideas, but the investors base their decisions on real figures rather than on great plans. Thus, to become investor ready, a firm should guarantee potential investors that their investments will be profitable and have minimal risks (Vyge, 2012).
Calculate your essay price
2. The research showed that Telco Exchange (TX) had some advantages and disadvantages as a venture for potential investment, and they should be evaluated before making and investment decision. However, the main advantages of Telco Exchange outweigh its problems, and, thus, Art Marks should make an investment in Telco Exchange.
The company provides services related to enterprise telecommunication management (ETM) sphere. Such services are delivered to different companies, especially large ones, in order to assist them in managing their deals with telecommunication companies. It is a well-known fact that large enterprises have numerous contracts related to telecommunication, bills, complicated management of telecommunication issues, and other challenges that lead to increased telecommunication costs. On average, large firms spend 1% on telecommunication services. Thus, ETM services are required by large firms, because they help to manage complicated operations and reduce telecommunication costs significantly. It is expected that services provided by Telco Exchange and competitive companies will experience growing demand in the nearest future, because firms use telecommunication services more often and want to manage them properly, but they often cannot do it without professional help.
The company is profitable and has high return on investment (ROI). In the future, its revenues are expected to grow, because its services will be more popular in the business world. In addition, the company serves large corporations, which demand for telecommunication management is likely to increase further. Based on estimations made by Valhalla Partners, investments will bring returns from 3.7 to 15.1 times invested capital, depending on the scenario. Even for conservative revenue forecast, returns on investment are quite high and range from 4.6 to 6.1 times (Sahlman, 2004).
In comparison with the main competitors, such as Tangoe, TeleSoft or Teldata Control, Telco Exchange offers more comprehensive and integrated telecommunication management services to its customers. Main competitors mostly focus on the financial issues related to telecommunication management and just assist their customers in reducing telecommunication costs. Unlike them, TX provides integrated solutions. In particular, this company not only detects errors in invoices, but also works directly with telecommunication equipment of companies. TX offers services to study equipment and telecommunication services of a firm in order to find unnecessary ones and refuse from them. TX also ensures contract compliance and compliance of all elements of telecommunication systems, such as proper connections. Thus, the company is competitive in the market due to numerous advantages it provides to customers.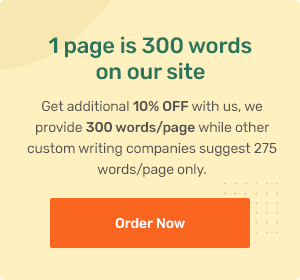 Currently, more and more vendors offer software and other products that can be used to automate telecommunication management. TX can benefit from the trend if it sets partnership with those vendors and provides those products as a part of its portfolio products.
TX is also likely to benefit from the future market trends. Telecommunication technologies become more complex; thus, companies need professional management solutions to manage their telecommunication systems. If TX offers automation solutions for its services, it can benefit in markets, because not all competitors will be able to offer such solutions.
Most assumptions about the nearest future of TX are positive. In particular, it is expected that the product is highly competitive and more robust than services offered by other companies. It is expected that product advantage will remain actual in the nearest years. The product development corresponds to market demands and expectations. Thus, it is likely that the market for TXs services will grow rapidly. Valhalla Partners can assist in hiring new managers and sales specialists to support further growth. Finally, sales forecast made by Valhalla Partners for TX is positive and already shows high sales growth rate (Sahlman, 2004).
In addition to advantages and positive prospects for future, TX has some challenges, and Art Marks should consider them before making an investment decision. The first very important issue is related to the managerial team of TX. The current CEO is professional, but he is an old person, and he will not be likely to accept radical changes in the company that are vital for further development. In addition, CTO is a related person the son of CEO, and it can lead to managerial issues. Besides this, the whole management team of TX is unproven and shows significant issues in activities. The management model is not ideal, because the managers focus on cost management rather than on strategic management. Thus, if Valhalla Partners decide to invest in TX, significant changes in management will be required. The second issue is related to growing competition in the market. The largest competitors offer software solutions to manage telecommunications, and they can become more competitive than TX (Sahlman, 2004). Thus, competitive development should be supported by Valhalla Partners.
In order to decide whether TX is investor ready, criteria from question 1 will be used. The firm has good prospects for the nearest future and positive financial results. Financials are well managed in TX. Business model is developed properly, and the firm has clear and well-established ties with vendors and loyal customers. However, the company has some issues with its leadership team due to their inability to focus on strategic management and failure to accept radical changes. In addition, Valhalla Partners should assist it with planning for the nearest future, and the 100-day plan has already been developed. Thus, Art Marks should decide to make an investment in Telco Exchange, because the company has huge strengths and positive future prospects. There are some issues, but they can be eliminated with the assistance of investors.