Intuit Incorporated is an American-based company with the primary role in providing business and financial software for small organizations and accountants. The company has 7,905 employees in total, who are mostly involved in software development, maintenance, and support duties (Benz, 2017). Since it is a technological company, most of its staff members are required to spend long hours sitting on computers, which in most cases tends to be stressful. The human relations department in this firm has thus developed organizational strategies and responsibility for employee stress and stress management. The analysis of the Intuit, Inc. case study by assessing its stress management programs and ways in which they help maintain human relations within the organization is important for recommending more productive HR policies that the company should adopt and determining their impact my future career.
Background of Intuit, Inc. Stress Management Programs
The case study of Intuit presents strategies that the organization has taken to overcome the issue of employees stress. This firm was formed in 1983, and since then it has been praised for its dedication to maintaining healthy workforce through its well-developed employee-wellness programs. Most of its efforts purposed to preserve employees physically healthy to avoid unnecessary medical expenses and the waste of working hours due to sick days (Benz, 2017). However, according to the Intuit benefits program manager, the company realized that physical health was not the only wellness issue affecting the staff. Most workers were still unproductive due to a high level of stress at their jobs.
To determine the extent of stress in the workplace, Intuit developed an annual employee survey, where workers would share an insight into what makes them stressed. It turned out that 51 percent of all staff members that participated in the assessment had an elevated stress level. Additionally, the survey indicated that 71 percent of workers were willing to participate in programs in any form that would lower their stress (Benz, 2017). As a result of these outcomes, the organization felt that it was responsible for its employees mental well-being. The company has always prided itself on listening to and caring for its customers; thus, it had to develop a program, which would help employees overcome their workplace-related mental issues.
In 2016, Intuit launched the program called Well Minds, being a collection of offerings that assist all workers to handle life problems, develop resilience, and reduce stress. One of the options introduced is meditation practiced in the workplace (Benz, 2017). These classes are also offered during working hours to enable more employees to participate. The management has come to an agreement that mediation helps people to relax and lower pressure in their minds, making them more focused and less strained. Thus, this program can help employees to maintain healthy mental status. The company has introduced a system, which tracks employees meditation minutes every month. The benefits program manager has revealed that the tracking program increases morale among the staff as average minutes have increased for the last year. Headspace, who is an official partner of mediation in Intuit, Inc., has also assured the company that the current level of participation is quite healthy and admirable.
Intuit also adopted stress-reduction habits through the Virgin Pulse Company, which was outsourced to offer the services. Some of the targets pursued in this program include taking a walk during working hours and engaging in breathing exercises. Virgin Pulse also produces calming music, which is played at different places within the company when employees are working or even relaxing (Benz, 2017). All these actions are widely recognized for their ability to reduce stress; hence, according to the Intuit benefits program manager, the company has done a great job in this area, and it is looking forward to being a market leader in offering these services for a very long time.
This organization also adopted mindfulness classes as a part of its reimbursable expense on the program called Fit for Life. In this project, workers are required to use mindfulness resources that are paid by the company (Benz, 2017). The organization has a partnership with Headspace; therefore, these services are readily available even in the workplace. Some of the activities in this program include drinking green tea, yoga exercise, and counseling. At the end of the interview with the Intuit benefits program manager in this case study, she assures that the companys main aim is to become a leader in stress and mental well-being support (Benz, 2017). She points out that the position of Intuit is to help workers because that is part of its responsibility, and thus it will continue to improve the Well-Minds program.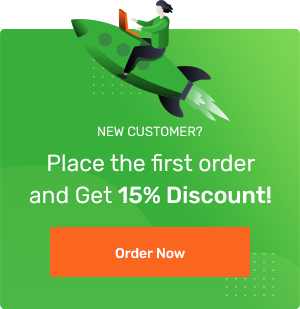 Explanation of the Relation of the Case Study to the Human Relations Topic and the Workplace
The above scenario from Intuit, Inc. relates to the issue of organizational strategies and responsibility for employee stress and stress management. First, the case presents the nature of pressure that employees encounter in their line of duty. According to Wolever et al. (2012), most employees in technology companies are mostly overwhelmed by work, due to long working hours and working while confined to their chairs. It is the same scenario at Intuit, and, therefore, most staff members in this company are also expected to be overloaded with their duties. Lamberton and Minor (2014) state that when employees feel that they are overworking and lack a good balance between work and personal life, they tend to have a mental imbalance, which leads to a stressful working environment. Once they are stressed due to their daily activities, it lowers their ability to work productively. In fact, in the United States, it is estimated that corporations lose $300 billion due to stress in their employees (Benz, 2017). Organizations find the issue of stress management as part of their responsibility, as it affects their income directly, and employees who are essential stakeholders. Therefore, Intuit must take care of its staff, and that is why it has developed measures to reduce stress among its workers.
Tetrick & Winslow (2015) observe that the issue of stress management is still a new concept in most companies. For many years, organizations have been concentrating on physical health because it is universally accepted that the lack of proper fitness reduces productivity. However, only a few companies acknowledge mental conditions like stress in their workers being important for fitness programs. Some of the reasons why the human relations department is worried about employees mental health is that when they are depressed, they tend to have a lot of absenteeism and reduced productivity levels, and it leads to high employee turnover (Lamberton & Minor, 2014). Thus, companies lose more money than the one that could have been spent on managing stress.
According to H?lsheger, Alberts, Feinholdt, and Lang (2013), factors making employees stressful are diverse, and thus each organization needs to identify a specific cause to find a unique solution to its situation. Lamberton and Minor (2014) state that workers are stressed for either internal or external reasons. External factors are those, which cause pain, conflict, discomfort, or frustration, and they include strict deadlines, sexual harassment, work pressure, and abrupt changes among others. On the other hand, internal sources of stress include poor social skills, unrealistic expectations, and irrational beliefs (Lamberton & Minor, 2014). A survey of employees utilizing questionnaires, interviews, or observation is some of the channels that employers can use to find the cause of stress in their employees. Thus, the human relation department in any organization should develop a stress management program that best suits its structure.
H?lsheger et al. (2013) also add that there are interpretive signs, which employees display when they are stressed. Thus, HR managers should always be keen to identify them and find a solution. Some of the initial symptoms include the loss of interest in work, trouble in concentrating, and discomfort even when the surrounding is welcoming. Wolever et al. (2012), suggest that to prevent stress, the HR department should adopt a detection strategy, which recognizes warning signs and help those workers affected immediately. Lamberton and Minor (2014) point out that at the advanced stage employees tend to withdraw from workplace social groups and become more inclined to confrontation. It is an unfortunate trend since it leads to poor interaction and communication, which lowers the efficiency of staff performance in teamwork and other relations. Stressed workers also require more supervision as they tend to arrive late in their jobs and work less most of the time. Another sign of advance stress is an increase in alcohol or drug use as the last method of coping with the situation (Lamberton & Minor, 2014). Such symptoms are indications to employers that workers need help. Just like Intuit, Inc., any organization should adopt necessary strategies to ensure that its employees are taken care of.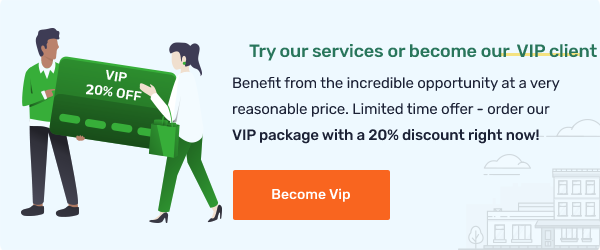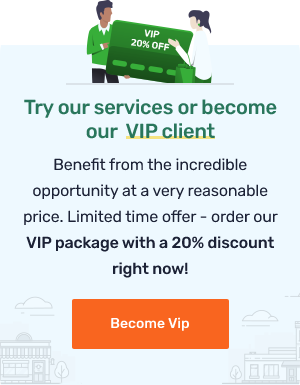 Implementations to Create a More Productive Environment/HR Policy
The current case study presents a positive situation, where Intuit, Inc. has developed and implemented a program aimed at reducing stress. However, as the benefits program manager has stated, the company is still at the onset of introducing a critical program of Well Minds. The process of improving this plan and institutionalizing it has not yet been executed, and thus proper steps should be taken for the creation of productive human relations policies.
The first process in the procedure of implementing the stress management program is identifying workplace stressors. Some factors cause stress to employees and are discovered using risk assessment tools. The evaluation should be a constant practice because stress can arise at any time (Tetrick & Winslow, 2015). However, it is recommended that during events like restructuring, downsizing, and induction among others critical points of the employment cycle, the HR department should administer an individual risk assessment. In the case study above, Intuit, Inc. has not developed a risk assessment channel to use when identifying stressors; hence, it should start implementing it in the organization.
The second process should be communication and training of all employees on the issue of stress management. Some workers may not know that they are suffering from this condition or whom to approach for help (Tetrick & Winslow, 2015). The HR department should provide communication and explain how stress affects them, its possible signs, and where to seek assistance. There should also be training to show workers how to utilize available tools like meditation and yoga within the organization. In the case of Intuit, the communication process is not well defined, and thus the company needs to revise its procedure.
The third process is defining channels of helping those employees who are identified to be suffering from stress. It is not ethical to tell a worker who has not asked for any help that he/she is stressful; thus, he/she needs immediate care. A well-defined process, which can include a mindfulness program and meditation, should be implemented within the organization. People who suffer from stress can try to avoid these programs because they mostly want to be alone (Tetrick & Winslow, 2015). Intuit, Inc. does not force employees to join these programs and maybe those who are stressed never participate at all. It is recommended that the company or any other organization should always implement mandatory plans to make sure those affected benefit and do not feel discriminated.
The final process in the implementation of stress management program is monitoring compliance with it. Intuit, Inc. has done a great job in this process because it has developed tracking tools, which evaluate time spent on meditation and other activities. It is recommended that the HR department should conduct compliance supervision in partnership with line managers to make sure that all employees comply.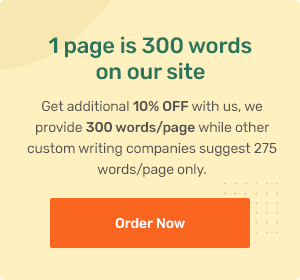 The Topic Impact on My Future Career
Personally, I am looking forward to working in the department of human relations as a fitness program manager. I have determination to help people achieve their maximum capacity and believe I can be a right person for such position. However, in the past, I thought that if I took such role, it would involve making decisions on employees physical health and advising them how they could improve it. It has always thought that workers can also be stressed, and it is the responsibility of the HR department to take care of them.
The current topic will impact my future career by giving me a deeper insight into what is expected of me when I become a fitness program manager. The first thing that I have learnt is that it is the obligation of the company to identity the problem of stress among the staff. Employees who are stressed in the workplace may not speak out about the issue, but there are specific indicators, which the HR department should use to assess the stress level of workers. As a future fitness program manager, it will be my duty to keep track on these critical signs, which show the advance or onset of stress in employees. The current topic has pointed out some of the most vital indicators, and thus I will be in a better position to evaluate my employees in the future.
Another thing which will impact my career is the determination of factors contributing to stress within the company. This topic has shown that each organization has its issues, which lead to stressful employees. In most cases, overworking workers tend to be stressed. However, other factors like job insecurity, lack of job description, and too high expectations from the employer are significant contributors to nervousness. When I become a fitness program manager, it will be my responsibility to assess which specific issues give rise to stressful employees in firms. Therefore, the topic has impacted me positively by introducing some survey methods that I expect to use in my career.
Lastly, the topic is also important for my future career because it outlines the process and procedures, which should be followed when developing and implementing stress management strategies. I have been informed that there is a particular sequence of activities, which should be adopted logically to enable the proper execution of stress management. This information will help me in my career by allowing me to execute a beneficial program implementation process.
Conclusion
The review of the Intuit, Inc. case study on its stress management programs above has shown how the organization maintains good human relations with its workforce. The discussion has also addressed some more productive HR policies that the company should adopt, and the topic impact on my future career. Intuit is just among few organizations that have started the stress management program. The firm uses meditation, mindfulness, and stress reduction tools to maintain healthy working force. However, their implementation process has flaws because Intuit has not conducted a risk assessment to identify stressors. Nevertheless, the case study and analysis of the topic has a positive impact on my future career in the HR department by revealing to me those things I will be expected to implement to maintain stress-free workforce. Finally, more research is still needed on the topic because current data appear incomplete; thus, most employers may be confused what to implement and how to solve the ethical issue involved.