Why Do We Observe National Freedom Day?
Even though not many people know about it, there is National Freedom Day in the USA.
It is held on February 1 as a commemoration of February 1, 1865 – the day when President Abraham Lincoln signed the US Congress resolution proposing the 13th Amendment to the US Constitution to emancipate the slaves in the country. The required number of states ratified the Amendment in December 1865.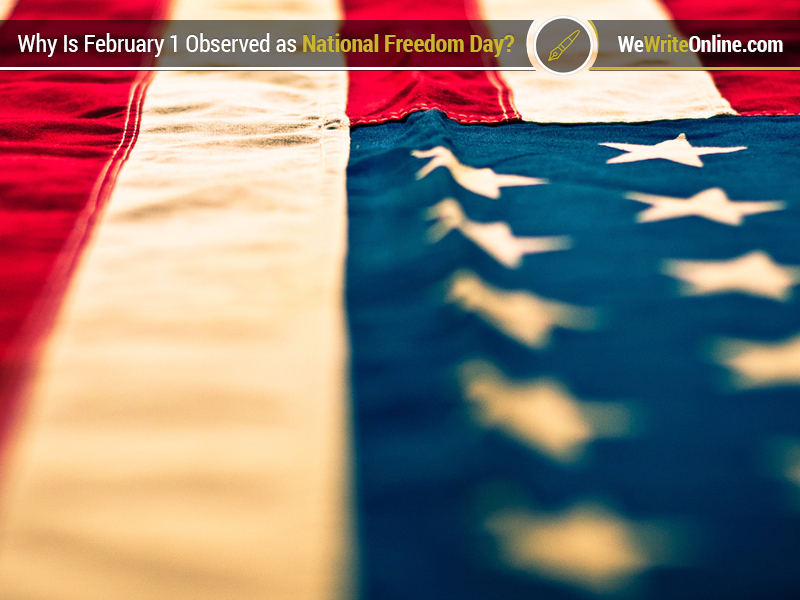 In 1949, National Freedom Day was declared a national observance day by President Harry Truman. This decision followed December 10, 1948, the day when the General Assembly of the United Nations endorsed the Universal Declaration of Human Rights. They did it to recognize the equal rights and dignity of all humans as a "foundation of freedom, justice and peace in the world."
National Freedom Day is the first and so far the only day established by the federal government to nationally celebrate the end of slavery in the country. However, it was not very popular, since there existed local commemorations of the same nature, such as:
June 19th (aka Juneteenth): celebrated in Texas and several other states
January 1st: date when the final version of Emancipation Proclamation was signed
April 3rd: celebrated in Richmond, VA
April 16th: celebrated in Washington, D.C.
However, since February 1 is now the national holiday, it deserves the attention of the public. After all, emancipating the slaves was a significant milestone in the American Nation's effort to execute the principles of equality, justice and freedom declared in the first 10 Amendments to the Constitution. For this reason, National Freedom Day is a very important day for the United States. It increases the awareness of Americans of different races and ethnicities, maintaining proper commitment to national ideals and reminding that all people have equal rights.