What You Should Know About Independence Day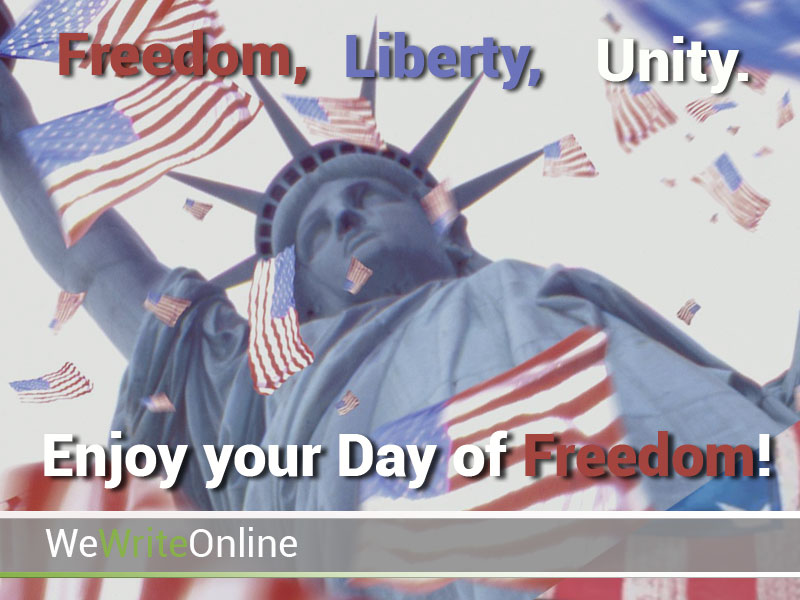 Fourth of July is one the federal holidays of the USA which commemorates the nation's ability to withstand the intrusion of Great Britain and obtain independence from the superior at the moment country.
Independence Day celebrations are highly patriotic. They are accompanied with the corresponding music, flags hanging outside American's homes and a deserved three-day paid vacation (if it falls on Saturday, then July 4th is observed on Friday; if it falls on Sunday, then Monday is officially a day off). It is considered to be the time for family pastime, impressive fireworks, parades and various public events. Don't be surprised to see overcrowded beaches and traffic jams during July 4th celebrations and be farsighted enough to book a flight, hotel or rent a car in advance in case you plan to have some rest at any tourist resort.
Back to history, America was a British colony, which desired to separate. It became real thanks to the movement of radicals, inspired by Lee's Resolution for independence. On July 2, 1776, the committee of five people led by Thomas Jefferson secretly declared an independence from Great Britain. In two days, America's independence was officially adopted and proved by a historically important document – the Declaration of Independence. Though it took some time before Independence Day has become an all-states federal holiday, since 1776, July 4th has been a significant political event as well as nation's opportunity to express the gratitude for freedom and liberty and to support the historic heritage of the USA.
Another interesting-to-know fact about July 4th is that both signers of the Declaration on July 4th, who later were elected as the Presidents of the USA, Thomas Jefferson and John Adams, died on the same date.