Things You Don't Know About St. Patrick's Day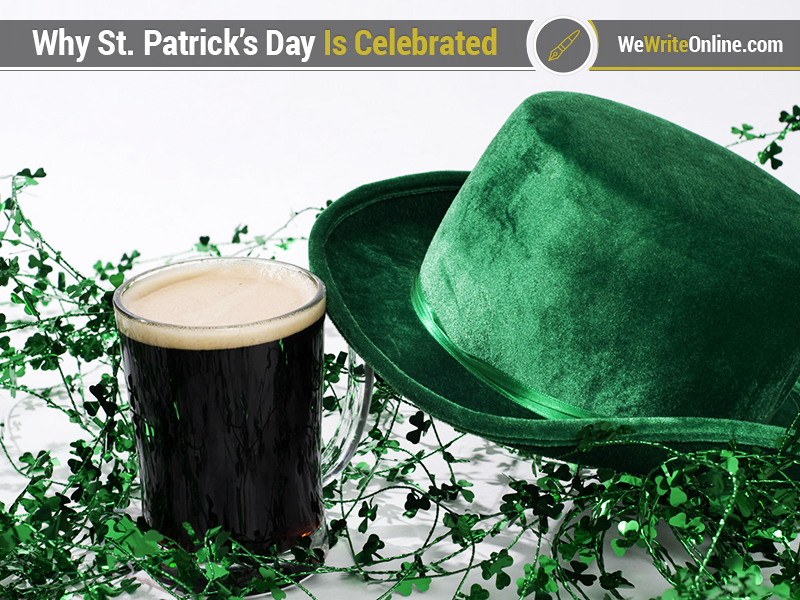 Many of you know about St. Patrick's Day, but do you know, who St. Patrick was? He's the national apostle and the Patron Saint of Ireland, who brought Christianity to this country.

Why St. Patrick's Day Is Celebrated? 
The historical outlook on St. Patrick can be made by looking at Epistola (St. Patrick's work, which criticizes how British Christians mistreat Christians from Ireland) and Confessio (St. Patrick's spiritual autobiography).
Historical researchers suggest that St Patrick was born around 385 AD in Britain. His figure is often mixed up with Palladius, who was the first bishop of the Irish believers in Christ. At the age of 14, St. Patrick was captured and transported to Ireland, where he spent 6 years as a slave. In his 30s, he came back to Ireland as a missionary.
It is interesting that Shamrock became the Irish symbol because of St. Patrick. He used it to clarify the concept of Holy Trinity to the pagans.
There are legends, which tell that St. Patrick removed the snakes from Ireland. In fact, there are no snakes in Ireland and these legends have metaphoric nature. Snake is used as a symbol of paganism; therefore, when it is said that St. Patrick drove the snakes out of the island, it means that he casted pagan believes.
There are many versions of St. Patrick's death. One version says that he departed from this world in Ireland, at Saul, Downpatrick in 460 A.D. Another version suggests that he spent his final days in Glastonbury, England and was buried there.
Nowadays, many Catholic churches are named after St. Patrick, like The Chapel of St. Patrick at Glastonbury Abbey and many cathedrals in Dublin and New York.
Though today St. Patrick is associated with all that's Irish: beer, green color, gold, shamrock etc, this day was initially meant for spiritual renewal and prayers. Why is this day celebrated on March 17? According to some suggestions, it's the day when St. Patrick died. At first, it was an Irish holiday, but because of globalization it spread all around the world.
Today, the greatest celebrations are held in Ireland. A lot of Irish people attend a mass, where they offer prayers and after that the real celebration starts. In cities around the world, where the Irish population is big, St. Patrick's Day is a very important holiday too.