Things Girls Should Be Looking for in Guys When They Are Trying to Find Good Boyfriend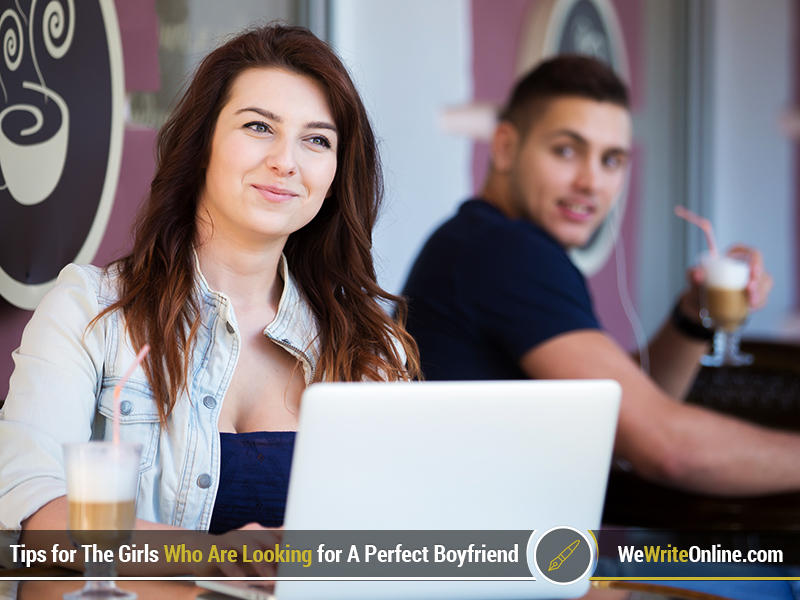 Nobody is perfect, and no one is safe from having some bad relationships. However, if you are ready to settle down with a man who would not disappoint you, we have prepared a list of qualities you should recognize in the perfect boyfriend.
Qualities of the perfect boyfriend:
He is interested in your friends. If your boyfriend cares about your friend Becky's health after an accident, it means he is invested in your life and people surrounding you. This is definitely a good quality in a person.
He listens calmly to your whining. If you had a bad day at work but your boyfriend says he is fed up with your personal dramas, eventually, you will need someone other to talk to after a tough day. Think twice about making that choice.
He is polite, even to annoying people. If your boyfriend keeps his temper even after a waitress spilled some coffee on him, you can be sure that he will not scream at you later in life.
He keeps you involved even amongst his friends. You've probably been in the situation where you are sitting in the corner of a buzzling party house while your boy has a deep and lengthy conversation with his buddy. If he doesn't care to involve you in his life, you shouldn't do this as well.
He doesn't mind you having your own time to yourself. At the beginning, it is probably sweet when a boy can't spend a little time without you. But as the time passes, this might get annoying. If he is supporting you as who you are, he will understand that you need your own time.
There are a lot of other signs of a good boyfriend, but you must understand that it is virtually impossible to find a guy possessing all the good qualities. In the end, it would even be boring to have an all-perfect boyfriend. Remember one thing – if you want to date caring people, you should be caring yourself.