The Meaning of Memorial Day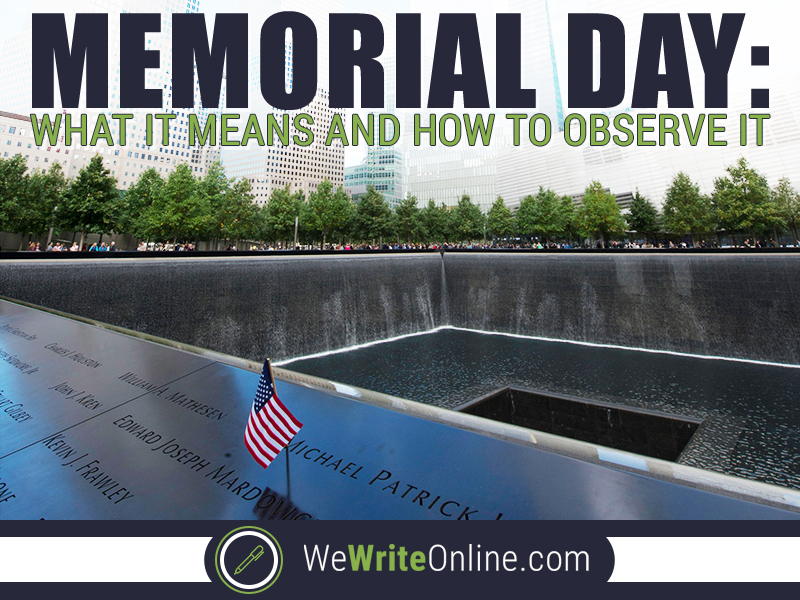 Every year, we celebrate Memorial Day in May. Does it have any special meaning to you? Read this article to learn everything you have to know about it!
The Brief History of Memorial Day
The first celebration of Memorial Day took place in May 1868. It was held to honor the soldiers who had died in the American Civil War. General John A. Logan proclaimed the observance of this day. People who took part in this celebration decorated the graves of over 20 thousands soldiers, both from the Union and Confederate sides.
At first, people honored only the soldiers who died in the Civil War. But after World War I, it was decided also to honor those who died in all other wars.
Memorial Day was proclaimed as the federal holiday in 1971 and, according to the Uniform Monday Holiday Act, it is now celebrated every year on the last Monday of May.
Memorial Day Meaning Reagan's Speech
Many people have heard about President Ronald Reagan's speech that he gave on Memorial Day in 1986, at Arlington National Cemetery. Due to this speech, he is recognized as the president who revived the practice of commemorating Memorial Day, keeping its true meaning in mind.
President Reagan encouraged people to pray that no other military men would have to give their lives in war again and thank those who had done this in the past conflicts. He also reminded the participants of the names and merits of those military men who were lying in the graves. Giving the facts from the personal history of those people and sharing the words they once said, President Reagan made the participants feel closer to them. He reminded of their courage and selfless service. He also said, "We must always remember that peace is a fragile thing that needs constant vigilance."
Ways to Celebrate Memorial Day
Many people all over the United States arrange events at cemeteries to commemorate the military men on Memorial Day. Spiritual leaders and veterans give speeches at these ceremonies. Parades are held in many towns and cities.
Do you want some practical advice on how to celebrate Memorial Day this year? Here's something you can do:
Send thank-you notes to all veterans you know
If you know a person whose family member died in war, visit them and offer your help in anything (it can be household support or any other help they might need)
Go to a local cemetery and put flowers or flags on the graves of soldiers
Until noon, fly the American flag at half-staff
Take part at the National Moment of Remembrance, which is at 3 PM. Stop everything you are doing and think about the meaning of this day to you and all Americans
Pray God to bless America and ask for His protection over all military men in or out of action
As for all Americans, it is important for you to take time and recall those who sacrificed their lives for the freedom, which we have now. So, be sure to celebrate Memorial Day properly this year.