7 Tips for Studying at Home
Effective Study Techniques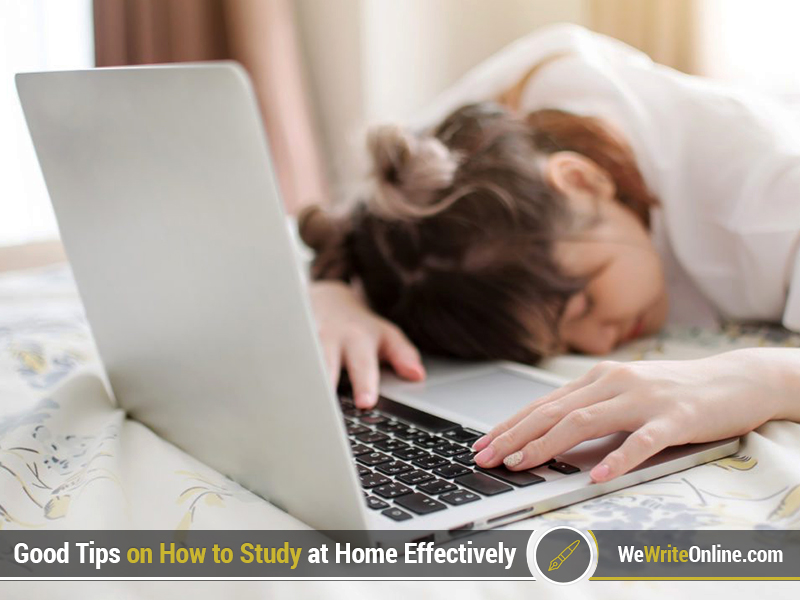 When you are studying at home, you can be considered quite a lucky one, you know?

You wake up, then take a shower, get a cup of coffee, wear what you want and don't have to drive anywhere or, which is worse, use public transport. Along with numerous pluses, there are a few minuses of studying at home that you should be aware of. Want to find out how to learn effectively, read our tips below
1. Your Place
Background music is important. Like a river flowing or birds singing. This will make you feel better and happier in the process. There are special apps called an ambient noise that will not distract you from your business and help you stay concentrated.
2. Time Your Coffee Breaks
When it comes to coffee time, there are the most suitable periods in a day when you can charge up. The first one is between 10 in the morning and noon, followed by the period between 2 p.m. and 5 p.m. Don't drink coffee in the early morning, your body has a special stuff called cortisol to keep you up.
3. Do Your Chores Effectively
If you want to know how to learn effectively, start with your house chores. You can make your laundry work for you and introduce the parallel working technique. For example, turn on your laundry machine and use the time it works for one part of studying, such as writing something.
4. Notes
It is important to take notes! Remember and do this even if you are watching online courses!
5. Socialize
To get things done successively, you should get out of your room and hang out with people. Otherwise, you can lose your effectiveness and simply get crazy.
6. Pajamas Issues
To get yourself in tonus, dress up even if you are studying at home. Pajamas may make you lose your productivity and want to go back to bed, and it is not what we need, right?
7. The Rule of Three
According to this rule, you need just three things to be done. Your to-do list should have only three things. The next three things you add to it after you complete the previous ones.
We are sure that these tips will help you to stay productive when studying at home. What do you think about our tips and what do you do to stay concentrated when studying online?