Richard Branson: from magazines to airlines. Story of success.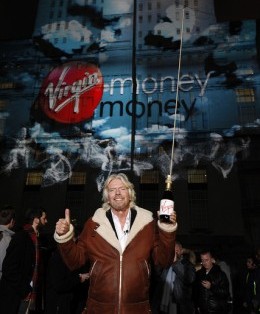 What kind of future would you predict for a teenager whose parents have never been particularly successful and for a boy who always had a hard time with formal education? Additionally, the boy was struggling with dyslexia which only added more challenges and problems into his life. Most of us wouldn't predict a bright future for such a kid. Maybe he would end up being an all-the-time assistant manager in one of the run-of-the-mill companies? But that is what optimists would say in this situation. We are pretty much confident that a lot of people would predict much worse than that. But the truth of the matter is that this very person has become one of the most famous entrepreneur who launched world-known Virgin Records Company and who now owns Virgin Group holding over 200 companies in 30+ countries around the world. His net worth today equals $5.2 billion. The name of this person is Richard Branson. If you ever wondered how this fellow managed to achieve such a great success then you are lucky to have come across this article.
From "Student" to "Virgin Group"

If you attempt to find and read Richard Branson bio, you will be fascinated what a story is behind the success of this person. He started out not very well as you may have guessed from the beginning of this article. He almost failed at Scaitcliffe School but soon he decided to transfer to Stowe School, Buckinghamshire. At the age of 16 he dropped out of school and started "Student" magazine which was a mail-order record business. Nobody expected that this business would soon become successful. Richard Branson first business was about selling ads to local businesses. The idea worked very well and in one year he has already launched his second project – recording studio known today as "Virgin Records." As you can see, Richard Branson first business project has led to one of the grand recording label under which the legendary Rolling Stones later put the signatures. It took only 7 years after he started out to become a millionaire. Today "Virgin Records" are known as Virgin Megastore.
One of the most interesting stories you can find in any Richard Branson bio is the story about Virgin Airlines. When he was in his late 20s, Richard Branson was travelling to Virgin Island. His flight however, was cancelled when he was already in the airport. Since it was the last flight of that day and he couldn't accept the fact that he had to go to Virgin Island another day, he figured out that the only way to get to the destination would be to charter a private plane which seemed impossible because he didn't have enough money. Now what happened next may be the most fascinating Richard Branson story. He just took a small board and wrote something like "Virgin Airlines $29" on it. Since in the airport there were people who also wanted to go to Virgin Island, Branson started selling the tickets to them. When he has collected enough money, he simply paid for the chartered airplane and everybody got to Virgin Island. That is how Richard Branson founded famous Virgin Airlines – the idea served a good foundation to develop a real business out of the whole thing.
Starting Before You Are Ready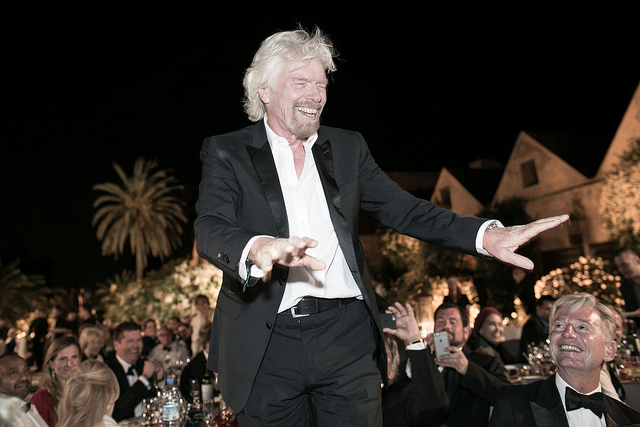 If there is one thing you can learn from Richard Branson story, it should be the lesson that successful business people start before they ever feel ready for big things. This is so much different from what we hear today. It seems like today people wait for the perfect time in order to implement their business ideas. They do so in hopes to achieve some kind of guaranteed success. But it is important to understand that there is no guaranteed success. Education and preparation is all good but that doesn't mean you have to study your entire life in order to become a successful business person. Richard Branson story is a proof of that. He used to say "Screw it, let's do it!" That was his approach and proved it to be successful if you do everything right. Just imagine, the guy never knew anything about airplanes but started airlines.
"You do not learn to walk by following rules. You learn by doing, and by falling over" seems to be his motto. That is reflected in his life when he tried out different ideas and initiatives. So if you hesitate and don't know whether you should risk and launch a start-up, you may want to hear what Richard Branson has to say about taking risks, "Every risk is worth taking as long as it is for a good cause and contributes to a good life."