Presidents' Day Celebration
Known today as Presidents' Day, this US federal holiday is celebrated on the third Monday of February. It aims to commemorate all the American presidents, especially the first President of the United States – George Washington.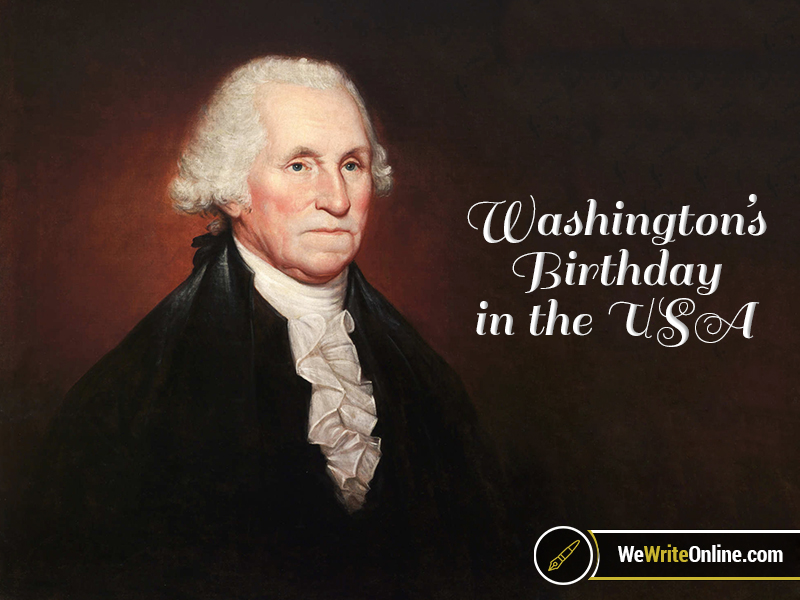 Happy Presidents' Day or How to Celebrate
Despite the fact that this holiday has a federal status, it doesn't influence public life greatly. The majority of businesses, delivery services and public transit systems do not alter their schedules on this day. The schools either organize holiday-themed events or close altogether for the mid-winter recess that lasts a week. However, in modern times, the holiday is mostly known as the sales day in many stores, and especially, among car dealers.
Differences in States
The holiday is annually held on the third Monday of February. However, not everywhere. Such states as Massachusetts, New Mexico, Georgia and Indiana pay tribute to America's presidents on other dates, mostly at Christmas time, seeing it as one of winter celebrations.
In addition to Washington's birthday, some states decide to remember other presidents, including Abraham Lincoln, John F. Kennedy, and Thomas Jefferson. Community celebrations often include a parade in Virginia or the "George Fest" in Florida. Another tradition is to read the legendary Farewell Address of George Washington annually.
Historical Background
Among all the presidents of the United States, George Washington was the most famous and admired one. The Commander-in-Chief, the main Founding Father, and the first President of the USA, George Washington singlehandedly wrote a monumental part of American history. His leadership, sound judgments and astuteness made him one of the very few presidents who had the almost complete national support of the American population.
Washington's name has become the symbol of American history. He is the face of the one-dollar bill, one of Mount Rushmore carvings, and the name of the US capital.
The idea to make Washington's Birthday a federal holiday was adopted in 1879 by an Act of Congress and made public in 1885. Originally, it was celebrated exactly on the day of his birthday – February 22. However, later the date was shifted, and the expediency of the holiday's name was reduced.
Today it's mostly referred to Presidents' Day, despite the fact that the official name hasn't been changed. After all, it comes down not to the name but the purpose behind every celebration or a tribute.