Preparation for Efficient Studying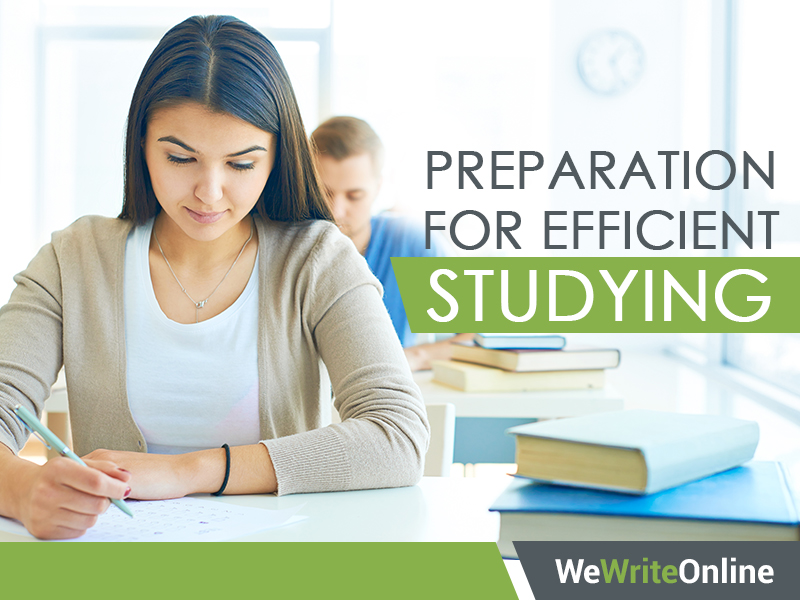 Studying process is quite a tough period of life that should be overcome. Different obstacles, such as stress, depression, difficult material, personal problems always make the conditions harsh to get the most out of your education. Luckily, it is possible to deal with facing problems within a few easy tips. Therefore, here are some best recommendations how to forget about your rough college life and make things flow smoothly.
Organizing Productive Studying

Working Place Without Distractions

With a few necessary things for studying, you will avoid unnecessary distractions that do not let you organize your educational process appropriately. Make sure you have a clean desk and all the significant tools, necessary for the tasks. Put aside your mobile devices and turn off the laptop unless you need music – this kind of experience actually helps a lot of people to set themselves for the right studying tune.
List of Things to Do

Of course, your memory can store the unlimited amount of information, however, when it comes to recollecting, it may turn out to be a harsh task to get a piece of necessary data. Make sure you have a notebook (preferably not a digital) to write down all your tasks. Prioritize them according to the importance and do not let yourself skip any of them. Cross out the positions that have been completed – this way your brain feels a relief of achieving success with a certain task.
Breaks Between the Tasks

When you are constantly working for several hours, your brain may suffer from overload, so it is of the utmost importance to reward yourself with rest. Once you have completed a difficult essay and you know there is another one waiting for you, it is better to take a deep breath and make a 10-minute break. Your consciousness will forget about tedious routine and your body will rewind a bit. If you know that your working process will last for long, make a bigger pause every two hours. Usually 30 minutes is enough for the complete recovery after a difficult writing.
Calmness and Right Tune

Distractions are difficult things to deal with. The most common one is unnecessary noise that constantly prevents you from the efficient working process. For this reason, it is recommended get headphones, find appropriate music and simply dive into your task. The choice of the music genre depends only on you – classics here works the best as it is considered as the most unpretentious. If you are more into different type, it is only up to you what music to use to distract yourself from the world and focus on fulfilling the tasks.
Feeling of Outcast

For the time of preparing your tasks, simply forget about the social networks and other unnecessary websites. If you cannot control yourself and your hands constantly strive to put a few likes and make a comment, you should start using specialized applications for blocking Facebook, Instagram, and others. The simplest one is "Do Not Disturb" mode on your phone that you can turn on to avoid all those notifications.