How to Celebrate Chinese New Year 2017
For those who don't want to leave holidays behind, there's a great opportunity to continue celebrating. Chinese New Year is the occasion of January or February that bears the spirit of wealth and prosperity. Usually characterized by one of the twelve animals of the Chinese Zodiac, New Year appears as a "Spring Festival" or "Lunar New Year". It is the most important event for the people of Chinese ancestry which originates from more than 1,000 years history. That's why Chinese New Year includes deep-rooted traditions with the cultural and religious context.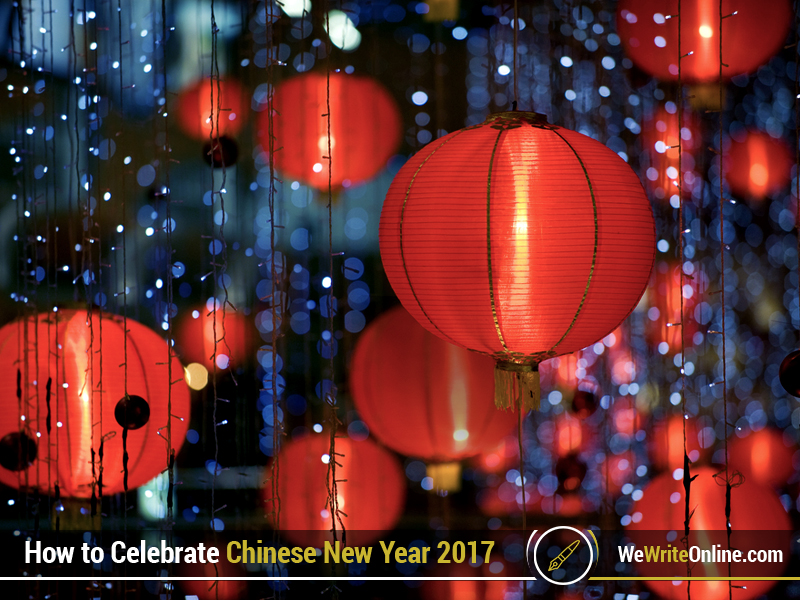 Chinese New Year Traditions
The festival lasts 15 days, but the first three days and the final fifteenth day are the most important. On the New Year's Eve, families have reunion dinners. On the next three days, people eagerly invite friends or even strangers to dine with them. Among the most remarkable customs, you'll find traditional food, special decorations, dragon dances, gifts-giving, and incredible fireworks.
Food is an integral part of the culture. On the Lunar New Year, you can see a variety of dishes on the table. The most popular are Yee Sang, stir-fry leeks, stick cakes, and others. An exceptional meal is Yee Sang made of thinly sliced pickled vegetables and strips of raw fish. It looks like a salad eaten in an unusual way. You have to toss the salad high; it means increasing the abundance of good things in your life.
Usually, decorations put up on New Year stay for the rest of the year to bring good luck. Among other, the Chinese lanterns and duilians are significant. The latter is a scrolls with the lines from Chinese poetry. Lanterns play their role on the last Day of the festival. They create an amazing atmosphere at night. You can see these lanterns of all sizes, shapes, and colors everywhere.
The Dragon Dance is probably the most prominent tradition. People perform this dance wearing the costume of the dragon on the streets. The head supported with a pile is the main part, and it leads the rest of the body in flowing moves. It is believed that the long dragon brings luck if you touch it.
Giving presents is also among the traditions. Oranges and tangerines will be a great choice if you're invited to somebody's home. They symbolize wealth and good fortune. Another New Year gift is Ang Paus. It's a red packet with money. The tradition originates from the Chinese culture.