Columbus Day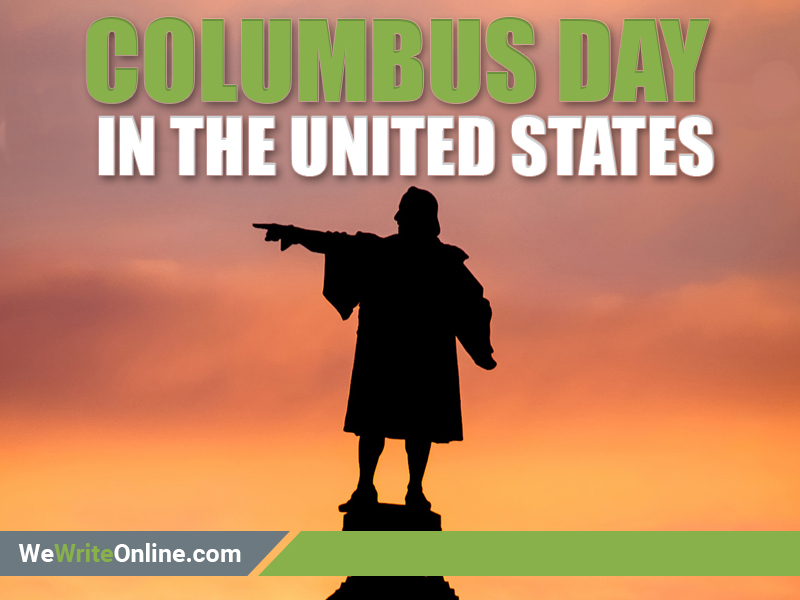 On Columbus Day, we recollect the landing of Christopher Columbus in the America on October 12, 1492. This occasion provokes many questions on the grounds that European settlements in the Americas were eliminating the history and culture of the Native Americans.
Columbus Day Celebration
Not every state celebrates Columbus Day as a public holiday. In such a way, not everywhere it is a day off. As it's still a federal holiday, some government offices are closed. This day is recognized as a holiday in former Spanish states such as Florida. Yet, numerous organizations and shops are open in states that don't have Columbus Day as a public event.
Some cities organize big public events, like street fairs and festivals. A lot of activities are conducted by Italian-American communities as they commemorate their heritage. Special celebrations are worth seeing in in New York and San Francisco.
Some states have replaced the celebration of Columbus Day with Indigenous People's Day. They honor the historical events of the bitter past.
History of Columbus Day
Long after the Vikings, Christopher Columbus was the first European who sailed to the New World and established a Spanish settlement in America.
The celebration of this event originated from the idea of Italian-American community to pay tribute to their legacy in San Francisco in 1869. Columbus Day became a federal holiday in 1937. Celebrated on the second Monday in October, this holiday provokes more and more arguments and questions about its expediency.
Columbus Day festivities are questionable in the light of the fact that European settlements in the Americas prompted a huge extinction of the local people. Infectious diseases, slavery, and massacres are not a full list of the oppression of indigenous people. Besides, Columbus didn't explore the American mainland as he reached only the Caribbean islands.