Ways to Make Your Inexpensive Halloween Party Great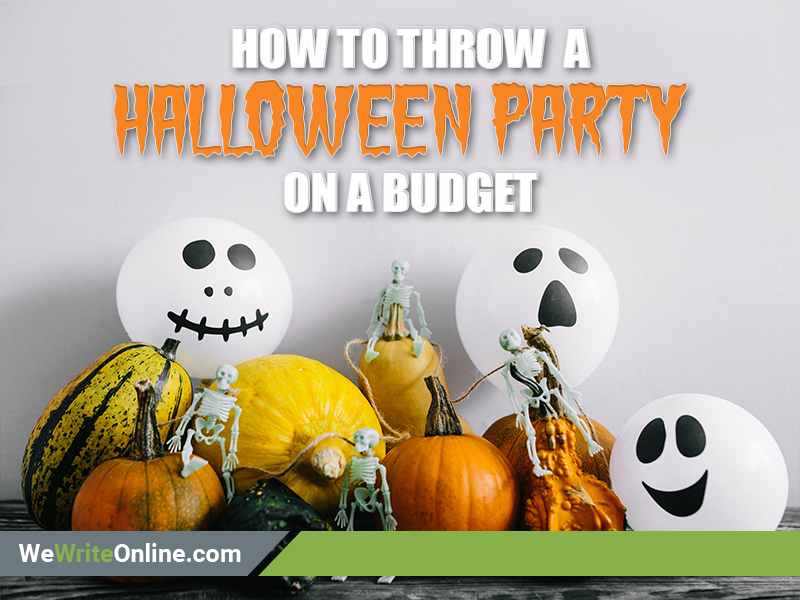 Throwing a Halloween party is a big responsibility because you have to take care of so many things: decorations should be atmospheric, guests should be entertained, there should be something to eat for everyone, and so on. Of course, it's all very easy to arrange if you have a lot of money, but what to do when you are on a budget?
Previous Years' Costumes
As a host or a hostess, you definitely want your looks to be great and to match the party's spooky atmosphere. However, spending around $100 on something that you're never going to wear again seems to be a waste of money when you are on a budget. So why don't you use some of the costumes you bought for previous Halloween parties? Don't worry, no one will remember that you already wore this costume two years ago. In addition to saving your money, your old costume will help you to stand out of the crowd. The chances are that this year's Halloween parties will be invaded by hundreds of Pennywises. And you definitely won't be one of them.
Handmade Decorations
Scary decorations are one of the most important attributes of any Halloween party. If you don't want to spend a pretty big sum of money on decorations available at stores, make your own ones! You can use all sorts of materials you already have at home or look for something inexpensive at craft stores.
If you don't have any particular ideas, you can find so many great Halloween tutorials on YouTube or Pinterest. In case you're not very good at handicraft, invite some of your friends to come over for a nice cup of coffee and ask them to help you a little.
Potluck
It takes a lot of money to provide a great number of guests with food and beverage. You don't have to cover all the expenses on your own. Instead, ask your guests to bring some food with them. You just have to make sure that everybody won't bring the same thing.
All in all, inexpensive doesn't always mean bad. Just use your creativity and your party will be amazing!