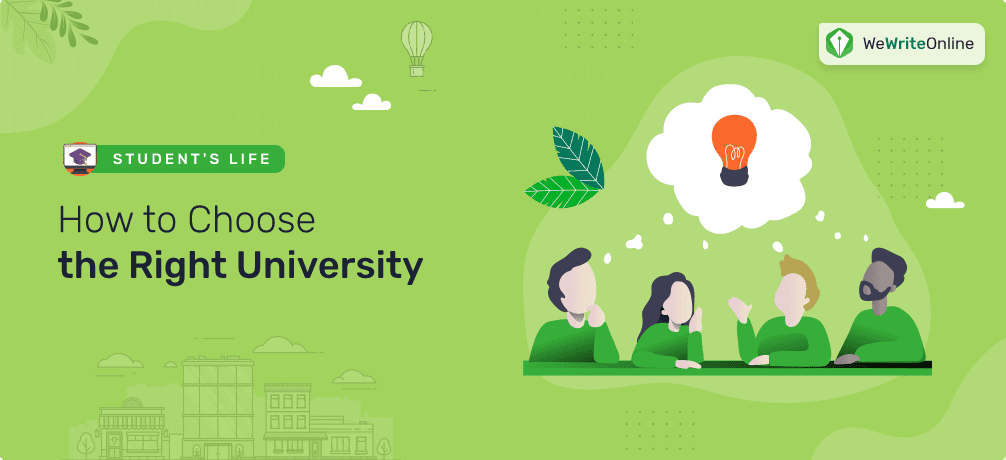 Which university should I go to?' is a common question among school-leavers and their parents. The reason is simple, and it cannot be rejoined. There are more than 150 universities and university-level colleges in the UK. The choice is great, but it makes the decision-taking process rather complex.
A list set forth below includes the factors you should pay attention to since they will certainly help you to find the right answer to 'Which university should I go to?' question:
What discipline are you going to study?
Do you need the company of your friend to go to university together or are you ready to focus on scientific priorities of the Alma Mater only?
Is it vital for you to choose the best course or just the most suitable?
How far from your parents' home are you ready to live?
Do you want to work and study at university simultaneously?
Do you aim to participate in clubs and other students' activities? Which directions are the most significant for you?
You should think carefully and figure all your priorities to settle the question 'Which university should I go to this year?'. The location of the academy, its scientific programs, out of university-hours activities, students' assistance in employment are decisive for the majority of the students, but you are free to orientate to your unique criterion too. Just make your list of prerogatives starting from the most important and analyze each suitable university by putting the pluses and minuses.
You should undertake a coherent research to make your choice. It will make an inroad upon your time because you will need to read and study all information about the activities and offers of the universities you prefer, visit them and consult their work stuff, but the result will be worthy because you will leave no place for hesitation. 'Which university should I go to?' is one of your key destiny questions, thus consider all pros and cons to make sure you will make the right choice.
Remember, that it is not cheap to change courses and universities in the UK. Weight all the aspects to avoid future disappointment and enjoy your students' life immensely.