Tips on How to Take Care of Yourself This Summer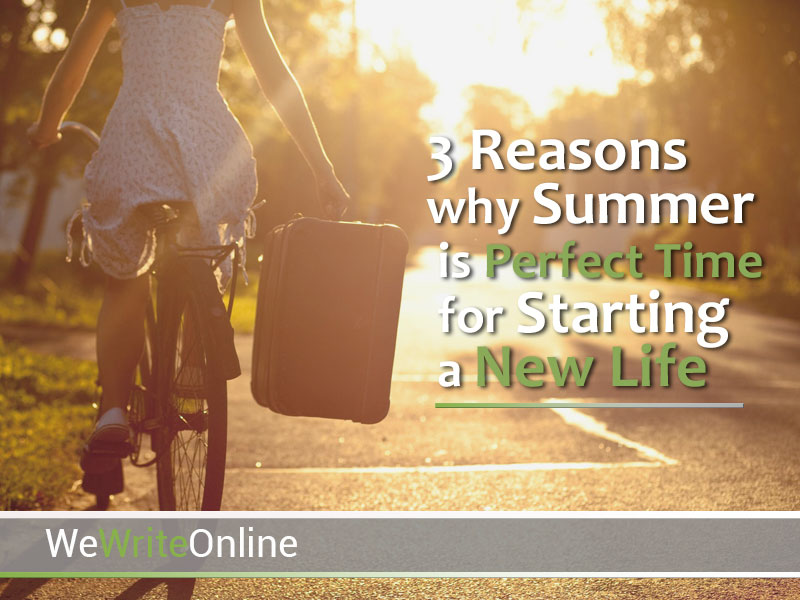 If you think that the only time when you take a brand-new start in your life is winter (New Year's resolutions) and spring (the well-known spring cleaning), you are deeply mistaken. These notions are kind of clichéd, so if you want to bring some new turn to your life events, summer is a perfect season for it.
As for me, summer is a great time to make new to-do lists, plan some new goals, and take up new self-care ideas because it boosts with overwhelming uplifting energy, warmth, sunlight, and people in summer are often more positive and open-minded. Besides, in summer people feel more productive and energetic.
So, here are three reasons why it's high time to turn the perfect summer break into the time of refreshment and renewal.
Self-care ideas
At last, you have enough time to redecorate your home
House redecoration is a very positive thing as apart from allowing you to free your place from different rubbish and useless things, it also has a deep therapeutic effect. When you get rid of useless things, you also let something new enter your life. Besides, this redecoration thing might take you back into some time in the past (for example, your childhood) when you come across some old photos, clothes, toys, etc. This pleasantly nostalgic mood may stay with you for a few days more, and you will be really calm and pleased. Moreover, the opportunity to redecorate or redesign something gives you a chance to express your creativity or artistic nature: you can create something with your own hands or just design something the way you want.
You can start leading a healthy lifestyle and keep fit
In summer, you have more opportunities to be active: jogging, swimming, lengthy strolls, hiking, cycling, and so on. Thus, it makes summer a perfect time for you to start the habit of taking up some sport and keeping fit. Besides, you can start practicing a healthy diet with the abundance of fruit, berries, vegetables, and greenery.
You are more open to new relationships
People tend to get out in summer more often, thus the chances are higher that this summer you will meet your true love. You can attend parties, movie nights, and other gatherings where you can socialize and communicate with new people.
Besides, summer is a perfect time for networking with people in general: you can look for some ways of self-improvement and meet different professionals with whom you can cooperate further.
All in all, summer is really a perfect time for starting something new and building new relationships. With more hours in a day, you have more time for yourself to fulfill everything you want. The only thing is to use this time wisely and use your creative energy to the full.