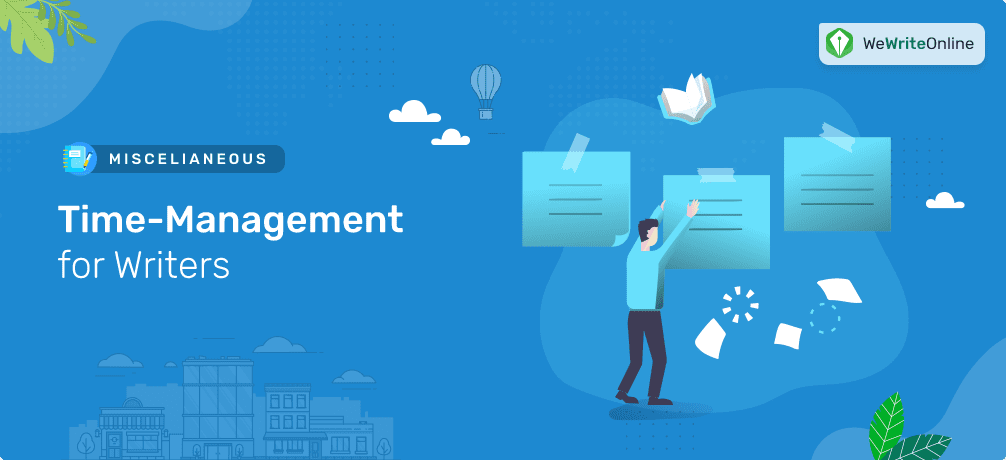 One day is 24 hours. That is how it used to be 20 years ago and this is what we have today. Although the duration of a day hasn't changed it still seems that we have less and less time nowadays. Having all modern technology of the age people approach life differently today than they did during the last decade. If you check how many results a google search engine gives you when you look for articles on time management techniques or on how to stop procrastinating, you will see how trending this area of life is. People want to learn how to use available time efficiently. We all struggle with that in one way or another. This subject is especially relevant for writers due to the nature of work they are involved in. Therefore, in this brief article we are going to share some insightful tips on how to manage time efficiently if you are a writer.
All You Have is Time. Use It Wisely!
Set goals. If you divide your writing project into smaller goals or milestones it will be much easier to complete it. Set a deadline for each goal and make sure you achieve every single one of them within the established deadline. The means of achieving them is your secondary concern. You can either write every day or do it with some breaks in between. It is all up to you depending on when you need the writing project done.
Work when no one is working. This is one of the most effective ways to turn off various distractions. Use early mornings when everybody is still sleeping for writing. Just one hour in the morning for example can help you fight procrastination and get your writing project done step by step. You can also work during late evenings if you still have energy and inspiration.
Use a timer. This is one of the most popular time management techniques for writers as it helps them concentrate on actual writing. Set a time for 40 minutes for example and focus exclusively on writing. Do nothing else but write. Then you can use the very same timer to have a short break after which you can return to writing.
Work on the hardest things first. It is very difficult to write every day if you know that some of the hardest stuff is still to come. That is why people never stop procrastinating – they simply don't want to undertake the most complex tasks to be done and try to postpone it as much as possible. We recommend tackling the hardest stuff first. If you do the hardest thing first it will give you a significant boost to finish your writing project on time.
Keep in mind that these tips are no magic pill. Knowing them will do no good unless you work hard on these things. It is by practicing the aforementioned tips only you will be able to effectively fight procrastination and use your time efficiently.