Summer Jobs Recommendation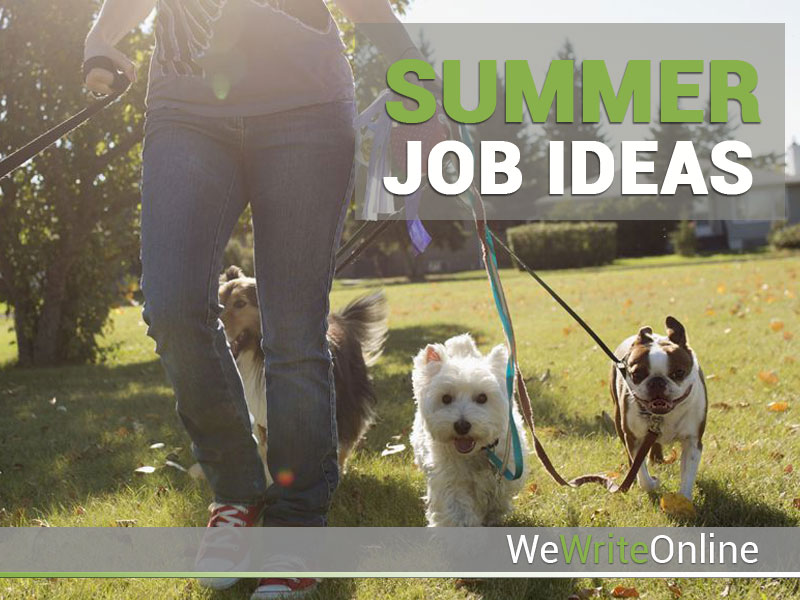 It is summer break and this means it's high time to earn some money. Do you already have ideas for summer jobs this year? What is the most sought position among students? Looking for a summer job may confuse you with the variety of fields you may be engaged in. To clear it up, we have compiled a list of summer jobs you can apply this summer.
Summer job ideas
Summer camps
Probably the most adventurous field is a summer camp. Lots of kids, activities, and responsibilities won't let you get bored. The main advantage of such summer job is the variety of positions you can apply for (mentor, sports instructor, kitchen staff, etc.), different camp types (sport, adventures, special need, etc.) and limitless destinations (hometown, new city, new country, etc.). Moreover, besides your salary, you're most likely get food and accommodation. It's a perfect match!
Theme parks
Have you ever dreamed of living in the whole new world? Theme parks open such opportunities for you with the wide range of jobs you can do there. Apply for a part-time or full-time position as an animator, ride attendant, photographer, retail assistant, or anyone else. With this job, you'll bring happiness to attenders and make them remember the day of their visit for the rest of their lives.
Festivals
Between June and September, there are dozens of summer festivals across the country. It's a great chance for students to travel, visit your favorite summer festivals, and get paid for it. Again, there is an astonishing variety of positions from the barmen to the technical worker. Have fun!
Charity Fundraising
Raising money for charity requires certain knowledge and time. Yet, if you are ready to work for a good cause, fundraising companies will train you. Spend your summer outside doing something worthy and you'll get a reward. I don't have to mention how it enhances your resume, but it will bring you nice income as well.
Retail
Stores appear and appear and more and more staff is needed. Use this chance to find a job in a local shop or supermarket. Usually, people go on a shopping spree more in summer; a lot of employees go for a vacation, so there is always a high demand on shop assistances. Once you're trained to do your job well, you may be invited to the company next year. You may even count on a full-time job in the future.