Monday Story of Martin Luther King Day
Every year on the third Monday in January we celebrate Martin Luther King, Jr. Day in acknowledgment of his birthday. Only a few people can tell where this occasion has its roots and what exceptional facts this story reveals. In anticipation of the holiday, let's have a look at the three special features of Martin Luther King, Jr. Day.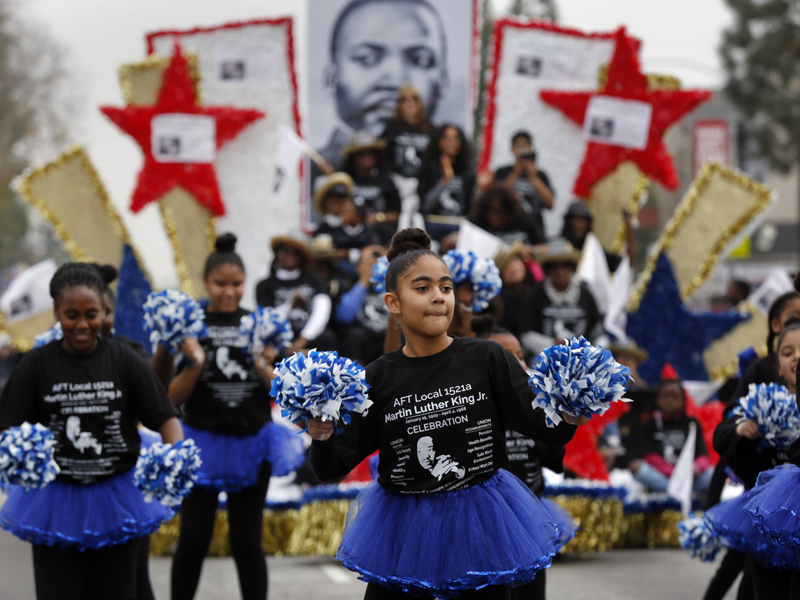 How did this federal holiday appear?
Four days after Martin Luther King's tragic death there were arranged a plan to assign a national holiday in his honor. However, the idea was implemented into reality long ago, only in 1986.
Rep. John Conyers was first to make an attempt to legislate King's birthday introducing The King Center in 1968. Next year, Martin Luther King, Jr. Memorial Center in Atlanta started encouraging for national support in conducting annual ceremonies. They got massive results in the 1970s, when Illinois, Massachusetts, and Connecticut established Martin Luther King Jr. Day on the state level. Fulfilling the campaign promise, President Jimmy Carter tried to promote the project in Congress in 1979, but the Bill failed lacking five votes.
The main problem to approve the holiday was the reluctance to recognize African American, not a politician as a national figure. Notwithstanding, the one who fought all obstacles was King's widow, Coretta King Scott. She was the founder of King's Center and participating in the campaigns around the Bill Coretta King Scott received a large donation that became critical for a holiday.
What was Stevie Wonder's role?
In 1980, Stevie Wonder, a famous singer and activist for the rights of African Americans, recorded a song "Happy Birthday" entirely dedicated to the campaign. Stevie Wonder, collaborating with Coretta King Scott, with the support of big corporations, contributed to the petition with 6 million signatures supporting Martin Luther King Day conveyed to the Speaker of the House.
Why do we celebrate it on Monday?
Ultimately, in 1983, President Ronald Reagan denoted the third Monday of each January as Martin Luther King Day starting from 1986. That year the first national Martin Luther King holiday was celebrated.
The disparity of the days (originally King's birthday was on Friday) is beneficial for the citizens according to the Uniform Monday Holiday Act. The bill enacted by President Lyndon B. Johnson in 1968 was meant to provide more time spent with family for government workers who live far from home.