Memorable USA Trip Ideas
Travellin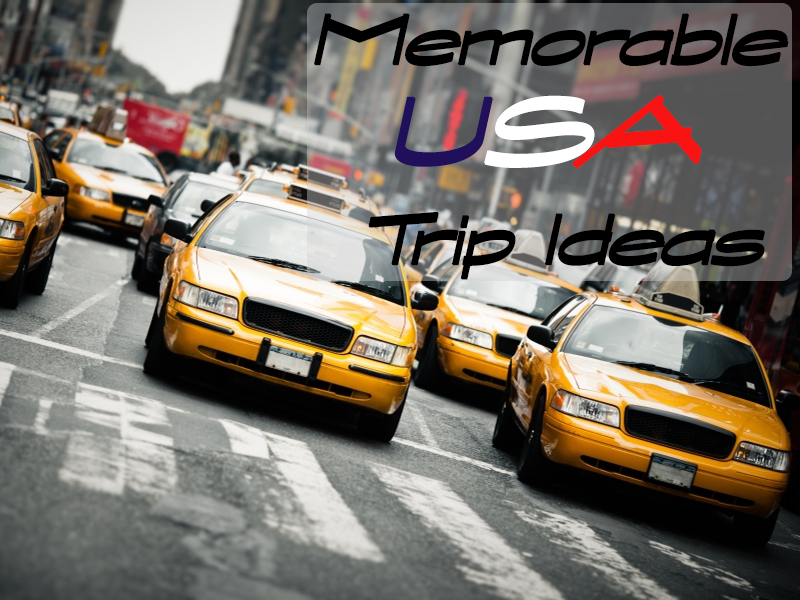 g by car is probably the most fascinating experience of sightseeing. It is also memorable due to the fact that USA is rich on breathtaking views that can only be fully appreciated when you travel by car.
One of the best memories in my life is the time when I drove 13,000 miles with the aim to see the most miraculous places in the USA. On the other hand, this experience taught me that you do not have to spend a lot of money on traveling. For instance, I spent a bit more than 50 dollars per day. I am sure that you will be able to spend even less, considering the fact that I wasted some money on whims like Sushi and Starbucks. So, I am going to tell you how to travel cheap but still be under deep impressions from the trip.
Best way to travel around America and save your money
Housing
Housing is probably the costliest item in your travel budget, however, there is a way to cut the cost. For example, Couchsurfing or Airbnb will allow you to spend a night or two as a guest in somebody else's house for free or at a low cost.
Another option is living in a hostel or cheap hotel where you will spend 30 – 60 dollars per night.
Food
Do not waste money in costly restaurants, prepare meals by yourself instead.
Sightseeing
Many trips around the USA are aimed at visiting the National Park. In order to save your money on it, buy National Parks Annual Pass that will cost around 80 dollars.
Buy City Tourism Card for around 40 dollars and you will be able to enjoy various bonuses and discounts when visiting the city's attractions.
Places to visit for free
Before you plan your trip, find museums and other attractions with free entrance.
Transportation
To cut cost on transportation, try hitchhiking or ridesharing.
If you do not have a car, buy a cheap one that does not use much gas.
Important reminders
Fast food is cheaper in grocery stores than in restaurants.
Plan your parking costs beforehand.
Keep a bottle to refill it with water when you make a stop.
These were my pieces of advice on the best way to travel around America and do not spend much. Follow them and you will see that creating memorable events does not necessarily have to be expensive.