How to Protect Yourself in College Dorm
A college has always been a super experience anyone should try out. But still, there are some hazards connected with living in a college dorm since students can become crime victims too. It is important to be able to protect oneself and one's property, so check out the tips on how to keep you safe and well when staying in a college dorm.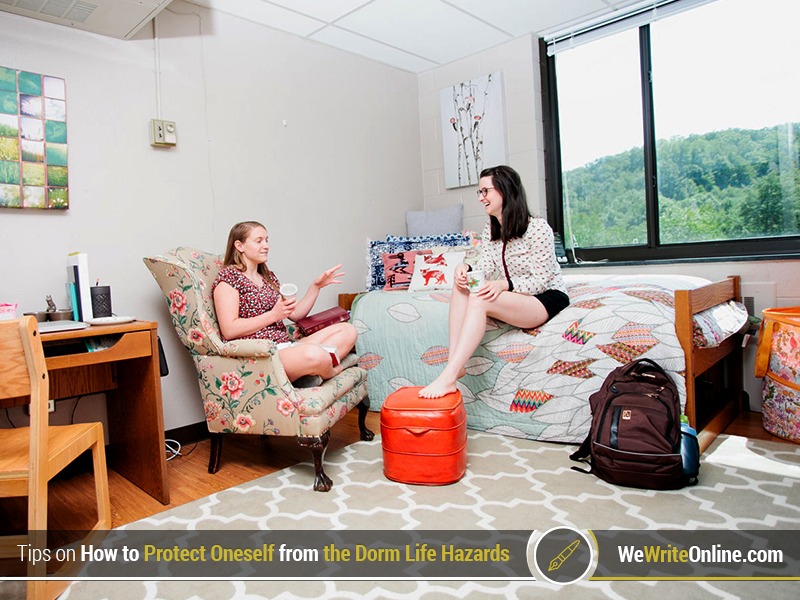 College Campus Safety Tips
Inform your best friends and your relatives about your daily activities. They should know when your classes are, when you do sports, and when you plan to travel for a weekend.
Lock the door! Don't forget to turn the key in you dorm door even if you are walking out of your room for 5 minutes. According to the safety rules of college life on campus, make a copy of your room key and keep in at your friend's home. In case you lose the key, you can get into your room.
Lock the windows! If you are leaving your room, make sure to lock not only the door, but also the windows.
Don't open the door for people you don't know. Before you open the door, find out who's behind it.
Your precious things should be hidden somewhere in the secret places. Money, jewelry and credit cards should be somewhere in your room, not reachable for anyone else.
Door and window alarm is a good idea. You can buy it anywhere cheap enough. It's one of the good tips for safe dorm living.
Take care of self-defense and buy a spray. Try to carry it with you everywhere you go, especially outside the dorm.
You should be aware of the emergency routes in your dorm in case of a fire alarm.
Since staircases are sometimes dangerous because of the locked area and usually lack visual tracking cameras, try to use elevators or go up/down the stairs in a company.
Take care of yourself and watch out.