The view on personal information changes dramatically. In our parents' view, it was one set of data; while in our view, it is a completely different set of data, which includes a lot of information that our parents did not have a clue about (e-mail addresses, social media profiles, search history, browsing history etc). Protecting this data from computer hackers and virtual ill-wishers is easy if you know all the tricks. What are those tricks?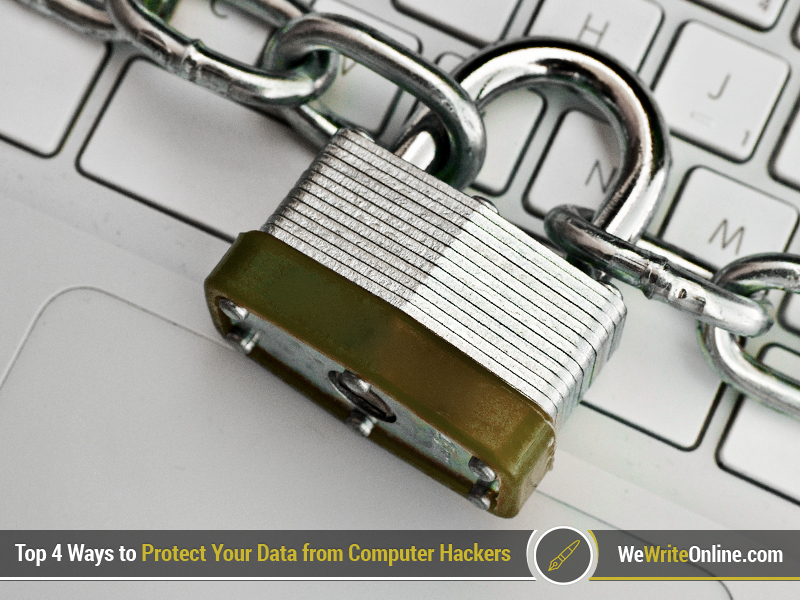 Top 4 Ways to Protect Data:
1) Work with your passwords smartly 
use only strong security passwords or passwords, which are combinations of letters (both uppercase and lowercase), symbols, numbers, and special characters
avoid using evident passwords – the date of your birth, the name of your pet, your nickname, your phone number, the sequence of numbers or letters etc
share your passwords only with those whom you trust; if someone needs your password for a single use, give it and then change it when the task is completed
never use the same password for different accounts
avoid writing your passwords down – of course it is very convenient, but imagine you lose that piece of paper or a notebook? Someone will have a jackpot, while you will spoil your nerves
arrange your passwords in groups – you can create certain divisions like: social networks, financial websites, membership websites etc
2) Be very attentive to those with whom you share your personal information – always try to understand why people are asking your personal information? If you do not understand why they need it, or you think they might use it to harm you – do not share it. Sharing personal information with those whom you do not know may be dangerous because there are many frauds, who trick people into giving their personal info. Do not fall their victim.
3) Watch out for your government-issued IDs – sometimes thieves are not looking for credit cards. Have the same security standards for government issued docs as you have for your credit cards.
4) Destroy old documents and dispose old electronics correctly – if you do not need these documents, it does not mean that they do not contain any valuable information about you. Shred them or burn them in the fire. Keep only the documents and data (in all your devices) that you really need, all old and outdated data should be liquidated. Also, dispose of old electronic devices properly, because they may appear in the wrong hands.
Keep your data safe!