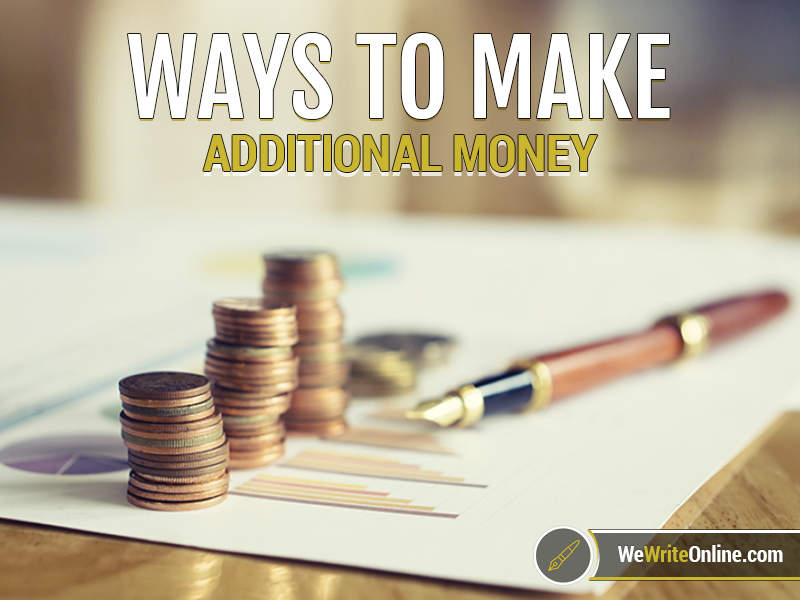 Sometimes extra money is an emergency. As a rule, your schedule is too busy to take productive measures, which will provide you with the desired result.
Thus, you need a creative solution to the case. How to make more money with working less? You need some fresh financial ideas to fill your pockets in time.
The secret to making money aside
The best solution to have an emergency money back-up is a side job. No matter whether you're studying, working, or taking care of a baby, it's something you can always handle. An aside job doesn't require a degree, much time, tons of efforts or a big team.
Resale – you can easily find goods highly required on the Internet. For example, look for books, clothes and other stuff in local stores and compare the tag to the expected price on Amazon.com or other websites. Then, if it's beneficial, buy and sell.
Photo-shoot – there're hundreds of websites and fan pages looking for unique and fresh photo material. If you have a pretty good camera, take pictures, which you would put on your desktop or upload as a background. Keep in mind that photographing people requires their written agreement on the usage of their portraits. Then find a stock photo dealer or a website and sell your images.
Web design – programmers are considered to be the most paid money makers. If you have an idea how to use website making software and good taste, welcome to the market. Create graphics, logos, pages, fonts and other web material. The money will flow to you.
Reviews – become a spy buyer. You can secretly buy products and give your reference to them on the company's website. Become a respected critic. Then selling companies will apply to you to make a new review of their product.
Pets – the most enjoyable job on the side. Once or twice a week go for a walk with your neighbors' pets or take care of them for some time. It's fun, it's easy, and it brings money.
Rent – in case you have some space to rent out. It can be a room, a garden, a garage, a parking place – anything that's empty. Why let it lie fallow? Let it bring you income.
Marketing – promote someone's product or website. Use social media, blogs, create fan pages, do marketing research and consider your salary. Get a percent from the earnings of the product you promote.
Insurance – whenever you start a new business, create a plan and a backup plan. Calculate each step and secure yourself, in case something goes wrong. Luck is a tricky buddy.