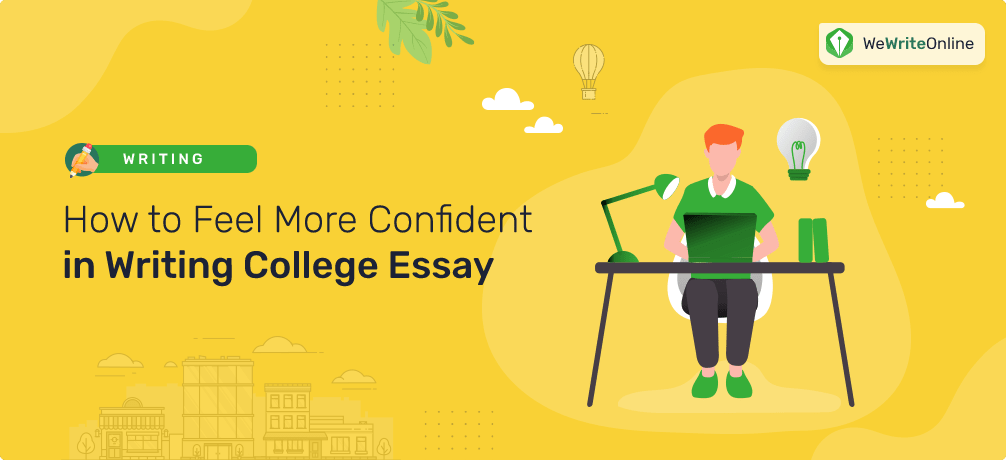 Let's talk about one of the types of essays, which is really important for every student –a college essay.
Why Is Vital?
Because it provides admission officers not only with information about grades and achievements you get but reflects your personal traits as well as demonstrate your writing skills.
FEEL NERVOUS about the RESPONSIBILITY that lies on your shoulders? Well… Best writing tips are here for you to simplify the process of creation and make you feel more confident!
Best Writing Tips
Bear in mind that a college essay should resemble your personality and should help the admission officer to get to know who he/she is dealing with. This case of essay writing is not about impressing someone with your achievements or some pompous ambitions that are aimed at astonishing the reader but do not show genuine YOU. It is about suggesting the reader a chance to understand your inner world, to uncover your "private YOURSELF" and your ability to stay as much honest as possible.
Pick Up a Topic
Before you even start writing, it is necessary to brainstorm your ideas, values, and believes, and to choose the topic that matters to you. You are free to describe any experience, any life situation, anything, that interests you and gives a clear understanding of the type of character and of the position, for which you stand.
Let the Writing Process Get Started
It's ALWAYS scary to start to write, but as soon as you have started, the process will seem less complicated than it used to. Let your first draft include all the ideas that conjured up in your head. Do not expect your essay to be impeccable from the very beginning. It is time-consuming, detailed work and you have to put enough effort till the time there is a masterpiece in your hands.
Rewrite Your Essay Till You're Proud of It
After you have completed your first draft, it is high time to improve your essay. First of all, make it structured and develop three main essay parts, which will include the introductory paragraph, the main body (approximately three paragraphs), and the conclusion. The next step is to make your essay consistent and logically connected. Give your essay a focus, the main idea, which will be a breeding ground for further development of correlated viewpoints. It's a nice idea to show your work to other people and get some feedback that may meliorate your college essay.
It is always easier to complete the task while having some background knowledge. Follow our pieces of advice in order to reduce anxiety when it is time to write a college essay!