Entrepreneur Advice That Should Never Be Considered
Successful entrepreneurs should learn to ignore common pieces of advice to achieve success in their startups. Although many modern businessmen are good at avoiding bad suggestions, some of them stick with traditional beliefs that often prevent them from achieving prosperity. Here is a list of the worst pieces of advice given to successful businessmen.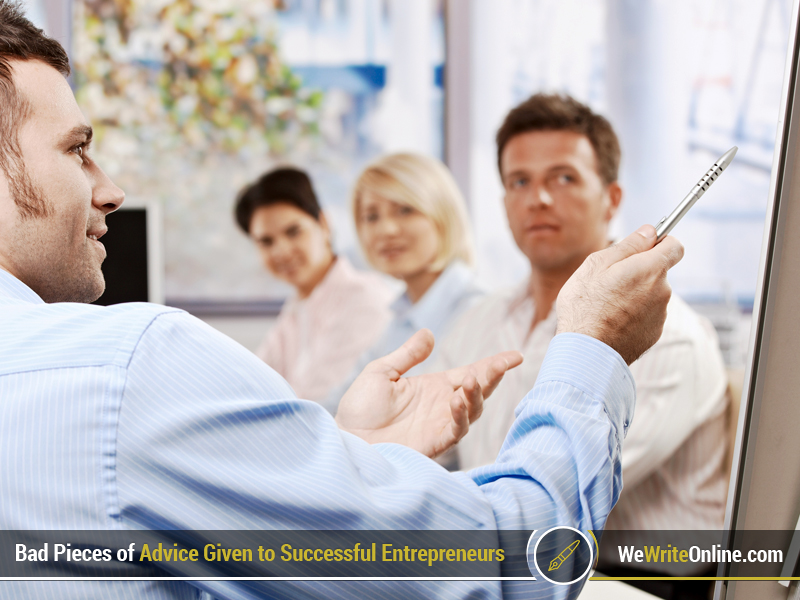 Worst tips that famous entrepreneurs have ever received
1. "Follow your passion". Mark Cuban, a famous owner of Dallas Mavericks and Shark Tank, claims that among all the tips on how to achieve success this one was the worst. The matter is that a person has many passions and making a business out of them does not lead to success. On the other hand, a person should find something to work on rather than feel passionate about it. So, Cuban concludes that it is an effort that helps to achieve success, not a passion.
2. "You will never succeed on your own." Barbara Corcoran, a well-known Shark Tank celebrity, heard these words from her boyfriend and co-owner of the Corcoran Group after the couple broke up and split the business. These words had a powerful impact on Barbara and motivated her to reach success. The fear that her ex-boyfriend might be right stimulated Barbara to become a successful businesswoman.
3. "Always keep business cards handy." Ramit Sethi, a famous personal-finance writer, claims it is the worst advice to believe that giving out business cards helps to find a dream job. He discussed this thought in his blog saying that getting the dream job does not depend on a person's ability to build connections. There are more important skills that lead to success, such as mastering negotiation and ability to identify targets.
Now you know that conventional pieces of advice often fail. So, try to find your personal motivation and listen to your heart when moving toward your dreams.