Education, Self-development, Entertainment: 50 Useful Websites for Students
The Internet gives unlimited possibilities for studying and self-improvement. Some websites for students are dedicated to online learning and give a chance to learn some subjects, hobbies, and entertaining activities through online video courses. Other self improvement websites for students contain articles, materials, reviews from other students, educational materials, etc. Besides, there are few useful websites with the general information that may be significant for individual learning. Here is our list of the top-50 useful websites for students: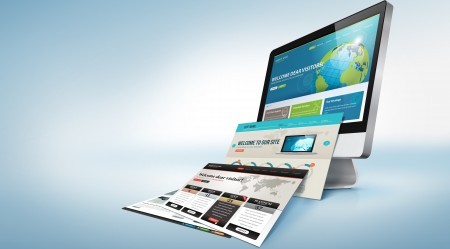 www.academicearth.org
The free no-registration website contains thousands of video lectures from the top scholars in all possible scientific areas.
www.bigthink.com
The free no-registration website with video interviews and authoritative thought from famous leaders.
www.brightstorm.com
The no-registration website with short video-lessons by experienced professors, lecturers, and scholars. Math lessons are offered free of charge.
www.cosmolearning.com
Free online educational videos, lessons and documentaries.
www.coursera.org
Free lectures and interactive exercises organized by the world-class professors.
www.edx.org
Interactive study online courses. Registration and payment needed.
www.thefutureschannel.com
Answers to many questions may be found at the multimedia content of the Futureschannel.
www.howcast.com
The home for "How to?" videos by professionals and beginners.
www.archive.org
Archive.org is a non-profit online library containing books, articles, lectures, videos, movies, music, etc.
www.khanacademy.org
Free lessons, courses, interactive exercises, tutorials, and preoperational materials in all disciplines.
www.learner.org
Annenberg learning contains professional programs, recommendations and materials for teachers for K-12 to develop and improve US schooling system.
www. mathtv.com
Video-lessons in Math, mainly calculus.
www.ocw.mit.edu
MIT open courses for teachers, students, and self-learners.
www.video.mit.edu
MIT video-guide to more than 11,000 university lectures, courses and video files.
www.neok12.com
Educational videos, entertaining games and lessons for students of K-12.
www. youtube.com/user/ResearchChannel
Videos from prominent researchers and scholars.
www.schooltube.com
Video platform for students and teachers.
www.schoolsworld.tv
Free practical resources in the form of engaging videos for educators, students and parents.
www.snagfilms.com
Free library of documentaries.
www.teachertube.com
Free learning sources for teachers, students and parents mostly in the video-form.
www.ted.org
TED is the non-profit organization that aims to spread the influential thoughts all over the world. The ideas are in the form of short talks.
www.videojug.com
Free collection of educational videos from teachers, professors, coaches, and consultants.
www.watchknowlearn.org
One of the most appropriate websites for students in the form of the online directory of educational videos.
www.wonderhowto.com
The online directory for free "how to?" videos.
www.oyc.yale.edu
Free and no-registration introductory courses from Yale University. One of the most useful websites for self-learners.