When it comes to learning a language online, most of the time a very pragmatic question pops up in the mind – what source or website to select to obtain high-quality knowledge? After reading this article, you will not need to look for a proper resource anymore, because five options offered here are just excellent.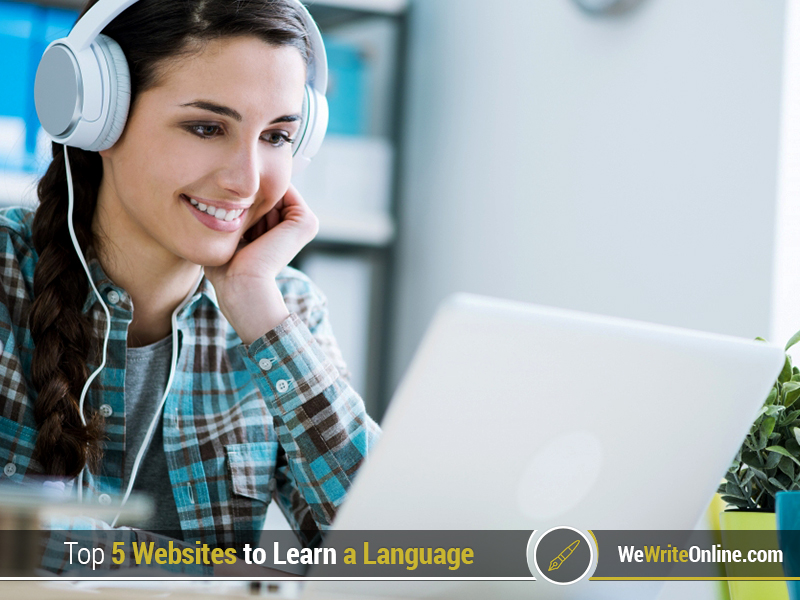 How to Learn Languages Online: Top 5 Websites
1) Busuu. That is a great source for learning a language, because besides of learning materials it offers a network, which allows connecting with native-speakers for communication practice.
Advantages: pragmatic approach to learning the language with lots of learning materials and a useful app.
Disadvantages: cool features are only available if you pay money. You can use them for free only for a week.
2) Duolingo. In the past, you could use it only if you had an invitation, but not anymore. You can study vocabulary, start creating simple sentences, improve your writing, speaking and listening skills.
Advantages: great intuitive interface that makes the process of study fun and easy.
Disadvantages: study materials are available only for 6 European languages.
3) Foreign Services Institute. Even though the website is basic, it has some of the best high-quality studying materials created by professional linguists that you can find on the web.
Advantages: great for languages that are not so popular, offers well-organized audio recordings.
Disadvantages: bad graphics, outdated interface, old studying styles.
4) Livemocha. This resource has lots of lessons for different styles of learning, which are sorted in a smart and convenient way.
Advantages: a huge selection of languages – there are 35 languages available. It is evident that not all options on this website are free, but users can get some credits by bringing friends to use the service.
Disadvantages: if your native language is widely studied, you will be bombarded with tutoring and friend requests. Be ready.
5) Memrise. What a cool concept! This resource uses "mems" to help you memorize new words. Not those mems that we got used to, but mnemonic flashcards with the images that help you learn faster.
Advantages: original learning technique best appropriate for visual learners.
Disadvantages: mems are generated by users, so not all of them are good.
God save the Internet, because it gives us so many opportunities! Learn a language for free with these top 5 online resources. Truly, it has never been that easy.