Best Things to Do During the Summer
Say "Goodbye!" to the gray routine and welcome summer! Forget about dull activities and invent your own fun tricks. Do you already have plans for this summer break? Are tired of the same summer activities year after year? That's why we've prepared something crazy, you'll surely adore it.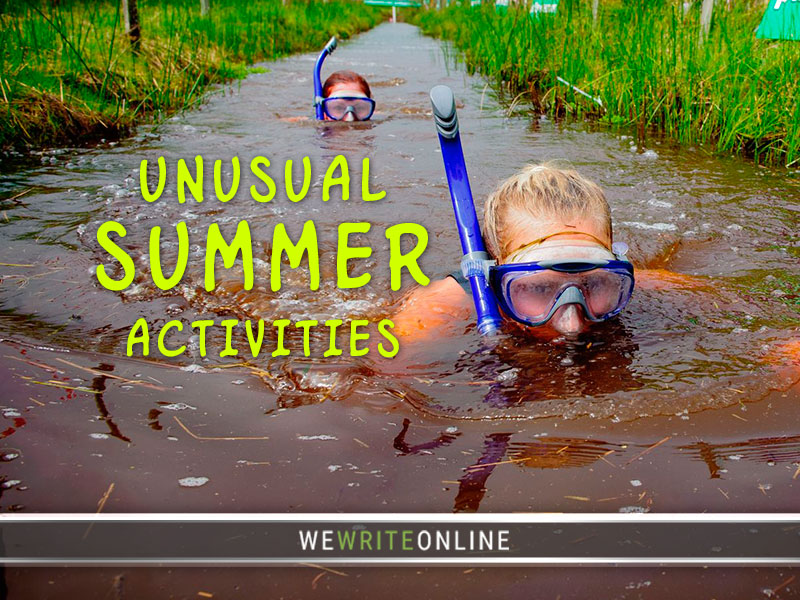 Unusual and fun things to do in the summer
Best summer activities are those that you will remember for the rest of your life. So, why can't you make this summer break full of memories and magic moments? Are you ready?
How often do you go to the beach? Boring? Make it magical – send a letter in the bottle.
Explore a couple of new local restaurants and try weird meals.
Spend up all night partying. You don't have to wake up early next morning, do you?
Find crazy games (Slip Cup, Twister with paint) and gather your friends and neighbors. Go crazy and laugh out loud.
Upgrade a swimming pool with hundreds of glow sticks and swim at night.
Create a special atmosphere for a special movie. Watch cartoons in a blanket fort or a romantic comedy on the rooftop.
Drive to a random town or city. The unexpected trip alone or with some friends will provide unforgettable memories.
Save some money for a treat you wanted to buy for a long time. Make yourself a gift at the end of vacation.
Take crazy and unusual photos. You can even arrange an enjoyable photoshoot with friends. Dress up and replenish your social accounts' albums.
Try different drinks and create your own recipe of some cocktail. Then call friends for a little party. Let them evaluate your efforts.
Spend at least one night sleeping outside. This is an amazing experience, if the weather is fine, of course.
Compile books/movies list you want to go through this summer.
Learn a new crazy skill and surprise your mates next semester.
There are so many things that you haven't tried yet! Discover the world, discover yourself and be happy this summer!