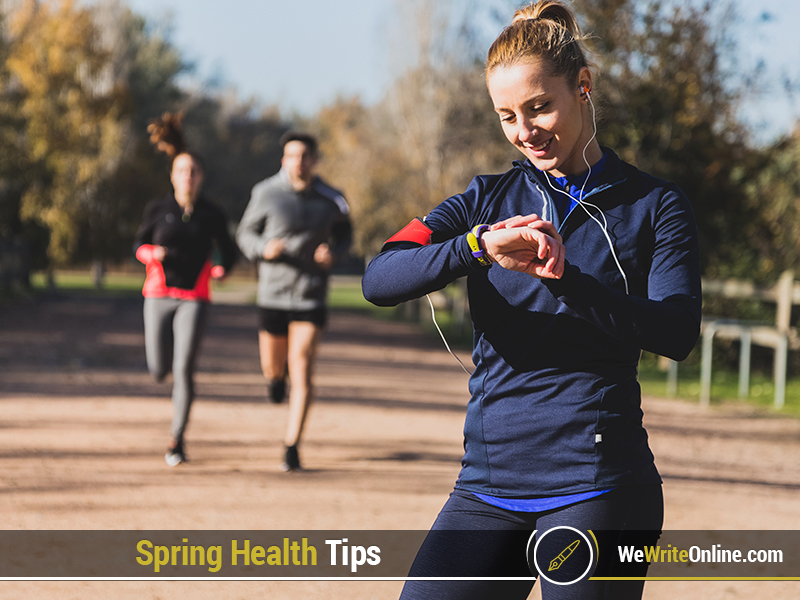 Spring is a season of new starts. Nature renews its beauty; people feel the longing for changes; the world updates the speed of living.

Spring cleaning of your health
Unsurprisingly, you want to refresh your wardrobe, to clean your house, and to break old habits. Spring is a perfect time to awaken from hibernation and get into a new life.
During winter, lots of us gave up being well disciplined and taking appropriate care of our diet, physical activity, and health. Yet, when this cozy lazy season is over, it's time to renew our vigorous lifestyle and, maybe, to pick up some new habits.
1. Get outside
One of extremely good health habits is to spend more time in the fresh air. Vitamin D deficit got in winter causes plenty of unpleasant diseases and disorders, including depression. The cheapest and the best way to renew the shortage of this element is to enjoy the sunshine as often as possible. Moreover, physical activities in the fresh air, like walking, jogging, riding a bicycle, and hiking, will awaken your body systems that hibernated in winter. Increasing the level of oxygen in your blood will influence the general state of the heart and arteries, not mentioning your mood.
2. Color your diet
Seriously, the more colorful food you eat, the more vitamins you get. I mean not artificial colorful foods, but colorful fresh vegetables, fruits, berries, and herbs. In winter, you clutter your body with fatty food and carbs; in order to spring clean your diet, reduce the amount of sugar and comfort food. Enjoy the taste of fresh and healthy foods.
3. Clean you house
You spend a lot of time at home. To make your dwelling better and healthier, tide up everything after a holiday mass. Especially, it concerns your kitchen. To clean your diet and cook with pleasure, you'll need a spotless and well-organized working place. In the end, a sparkling and fresh home is one the best ways to feel good.